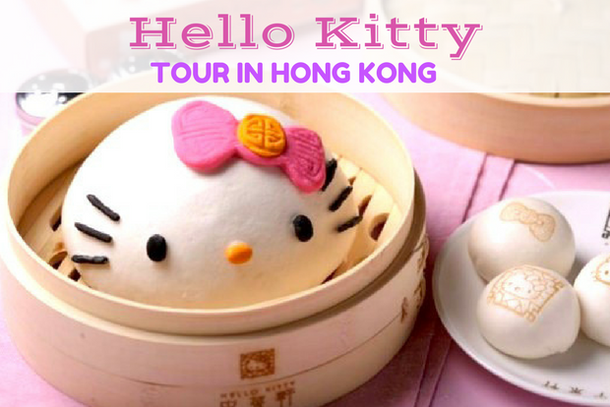 To all the lovers of cute food and cute objects out there, - Hong Kong is the destination for you! Why? Because it's a second home (after Japan) of the cute Hello Kitty. 
Her shops, cafes and restaurants and all the imaginable things with Hello Kitty image (or in her shape) - you can find it all in Hong Kong. Weather your children are fans of Hello Kitty or you like her yourself, be sure, you will like Hong Kong. Keep reading to have fun with Hello Kitty Hong Kong style. 

Hello Kitty Hong Kong
When I have just landed in Hong Kong, I was terribly jetlaged after a long flight from Europe and was so hungry that when my brain received a command "look for food", it brought me straight to the nearest McDonald's (you see, I've found an excuse for eating at the McDonald's ;). I was immediately struck that it was not a regular McDonald's. There were burgers with pineapples, tea with bubbles, ice cream with mango and… oh, gosh, Hello Kitties all around!

You can eat here a full McDonald's Hello Kitty menu and in addition to food, you can get cute Hello Kitty toys in the shape of fruits.
To my surprise, there were not many children eating Hello Kitty food, but mostly adults and teenagers. So don't be ashamed to eat Hello Kitty food here. It's a common thing in Hong Kong :) And, you know what? Hello Kitty is 42 years old! Maybe that's why she is loved by people of different age groups.

The partnership between McDonald's and Sanrio (a Japanese company that owns the Hello Kitty brand) started back in the 1999 and it doesn't seem that it would be discontinued taking into consideration the success of the Hello Kitty Happy Meal.

By the way, here is the proof that Hello Kitty is for adults in Hong Kong: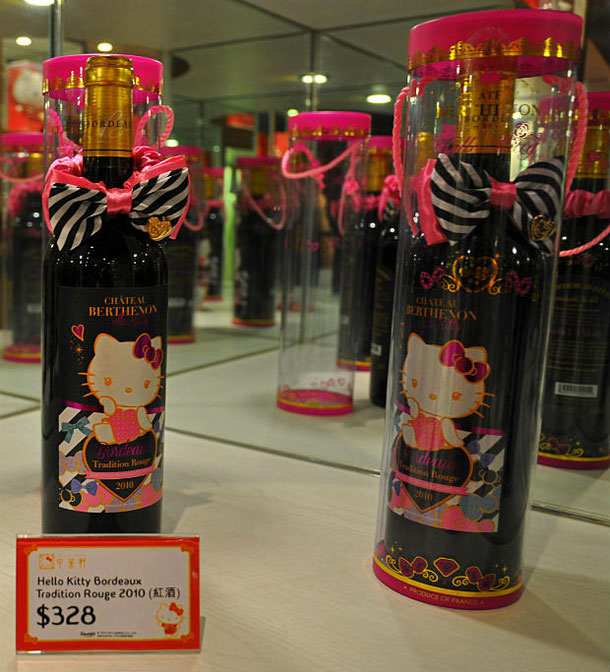 The next day I was shopping around for electronics. Hong Kong is a great place to buy electronic items and all sorts of gadgets because, first, it is duty-free and thus cheaper than in the EU or the US; secondly, you can find here Asian brands that are not present yet on the European and the US markets; and finally, you can buy in Hong Kong some unusual gadgets... like, for example, a Hello Kitty photo camera, a ventilator, a power bank or a mobile phone… How cute it is :)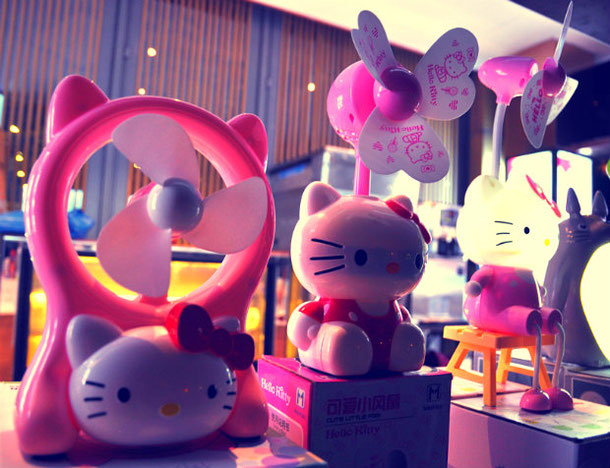 After having surrounded yourself with Hello Kitty objects, you can also dress up or dress your children with Hello Kitty clothing and shoes. And yes, get that Hello Kitty bag, too :)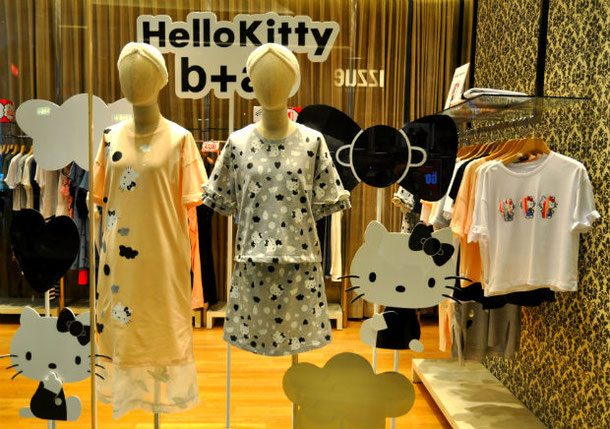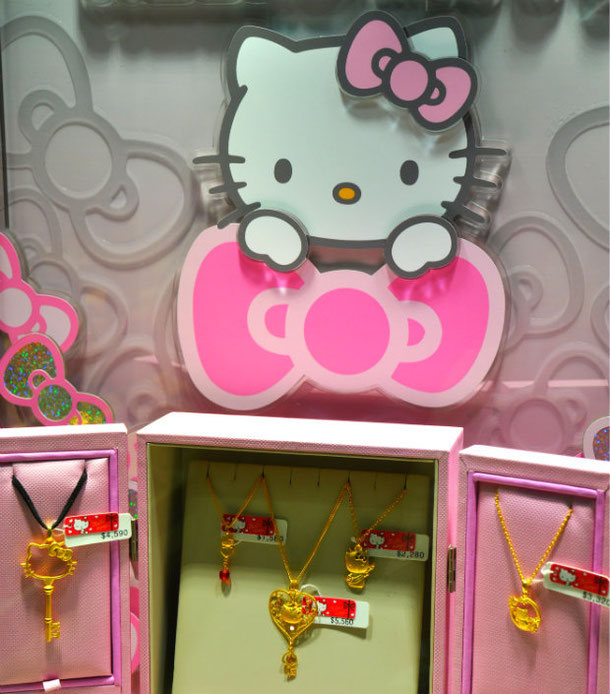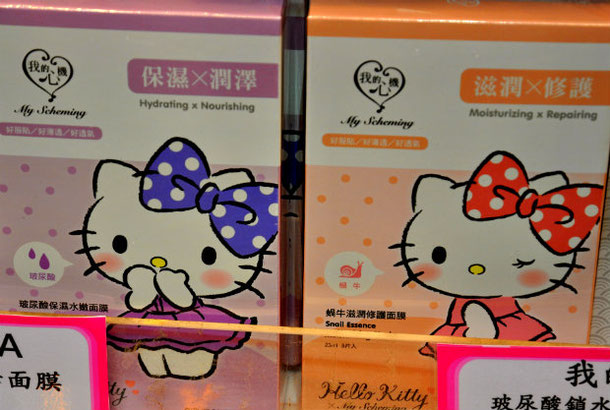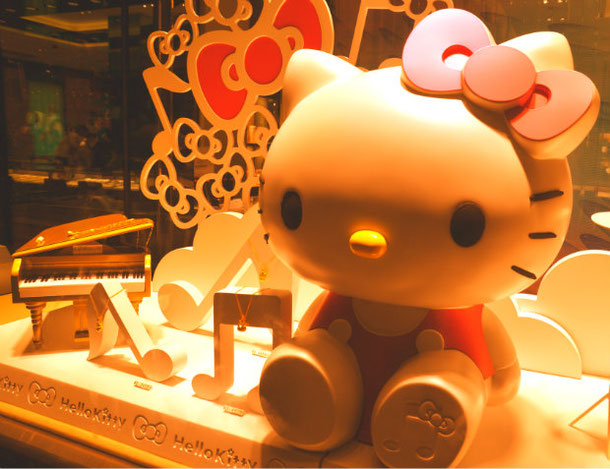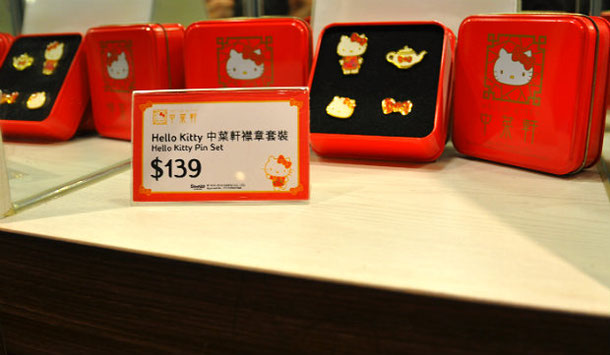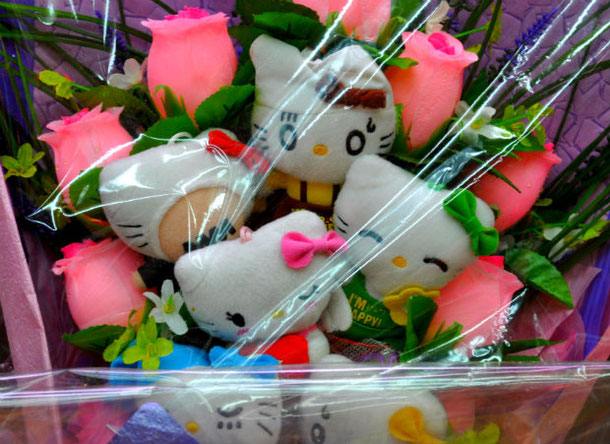 Hello Kitty Hong Kong  Cafe
Hello Kitty Dim Sum Hong Kong
The culmination of my Hello Kitty experience in Hong Kong was a dinner at the original Hello Kitty restaurant. Personally, I am not obsessed with Hello Kitty, but I do find it cute. Eating Hello Kitty food made me feel like I was a little girl. So, come here to free up your inner child.
As you can imagine, everything in this restaurant is Hello Kitty-styled or Hello Kitty-shaped: plates, teapots, napkins, lamps, tables, and even the soap in the toilet.
And what is on the menu? Oh, you won't be disappointed, the choice is large: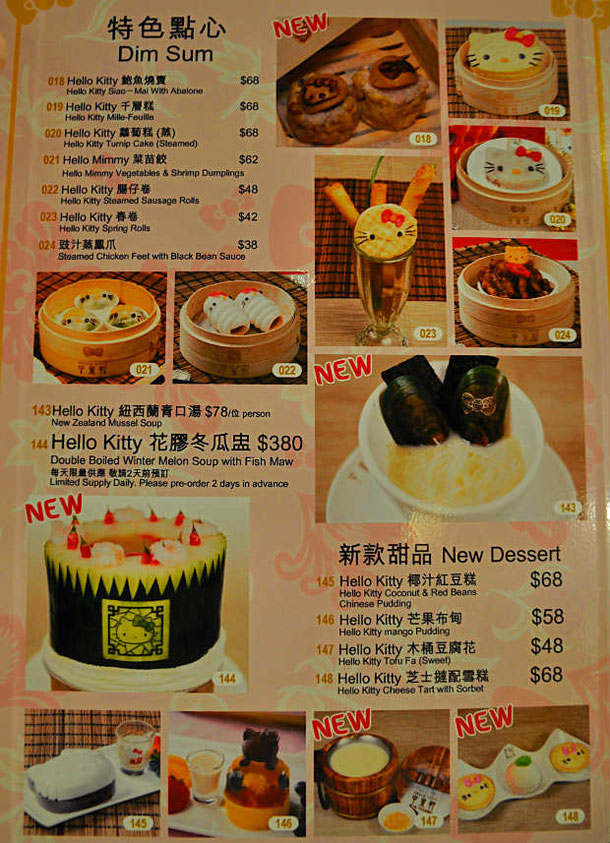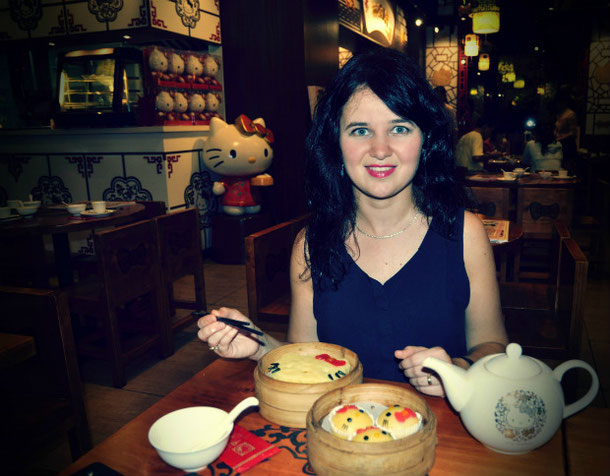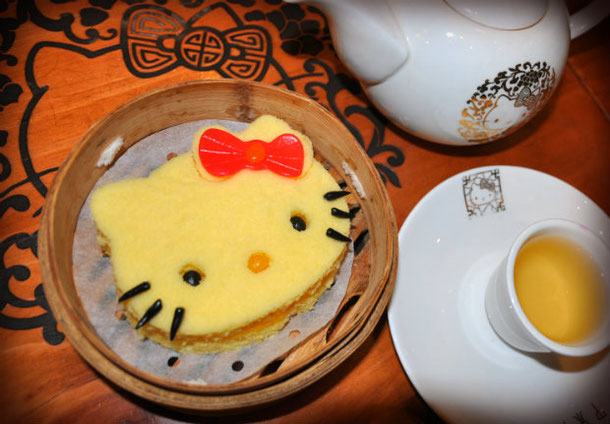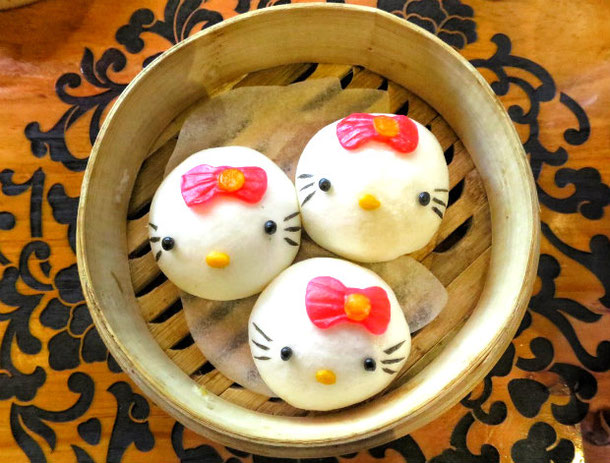 After the meal, you receive a coupon for 10% discount on future dining and for shopping at the nearby Hello Kitty souvenir store. The shop will please you with some more original and unique Hello Kitty items that you would not find in other stores in Hong Kong. The Hello Kitty restaurant is located at the Canton Road, 332-338, Kowloon. To get there, go to the Austin MTR Station, Exit F and then walk for 3 minutes until you see this: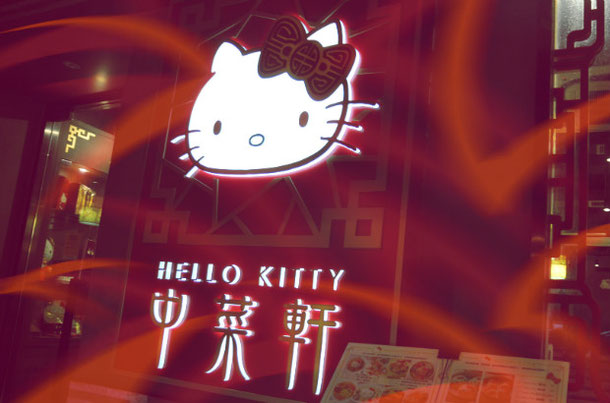 I hope you are not overdosed of #mimimi after reading this blog post?

Why am I asking? Because, in addition to the Hello Kitty exploration, you may also get a huge portion of happiness at the numerous cat cafes in Hong Kong.

Keep playing & unhide your inner child! #weareallchildren

The time is MEOW! :)
 
 
 
 
 
 
 
 

 

ABOUT THE AUTHOR

 

Hi, nice to meet you! I'm Sasha, a "free spirit" and a world citizen at heart who was born in the country that does not exist: Transnistria. I am on my adventurous journey to discover alternative, quirky, unique and unusual things to do and to visit in cool cities around the world. Join me and try something new! I write in Globish, since English is not my native language, so feel free to correct me or to make fun of me :).