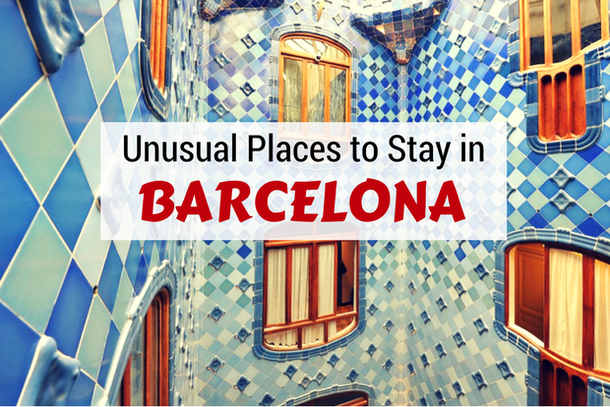 Are you going to Barcelona and need a place to stay? Awesome! What would you choose: a faceless room from the hotel chains or a night at the unique place with a concept and a story?
If you prefer an original place to rest your head or to surprise your travel partner, check out this selection of concept and unusual hotels, hostels and other unique accommodation in Barcelona. I promise, you will find something that you would not find anywhere else in the world.

Keep reading and find a unique place to stay in Barcelona!
Looking to save money while traveling in Barcelona?
● Do you know how to visit an unlimited number of Barcelona's attractions and not to spend much? You can do it with the Barcelona Pass. It gives you a free entry to the best Barcelona's attractions including La Pedrera, Casa Batlló, the Camp Nou Stadion, the Barcelona Zoo, Poble Espanyol and many others. It also includes unlimited rides on the hop on hop off bus. It's a great way to save money and experience Barcelona to the fullest.
● Save on traveling around Barcelona with this inexpensive Hola Barcelona Travel Card. With this ticket, you can enjoy unlimited  transportation for 48, 72, 96, or 120 hours. It includes free rides all around Barcelona on any tram, bus, metro, the FGC city network, and also RENFE suburban trains. It's an excellent bargain if you plan to visit many places in different parts of the city, including off-the-beaten track attractions of Barcelona within one day. 
Click here to book a discounted Hola Barcelona Travel Card. 
---
1. Praktik Bakery: a Hotel in a Bakery or a Bakery in a Hotel?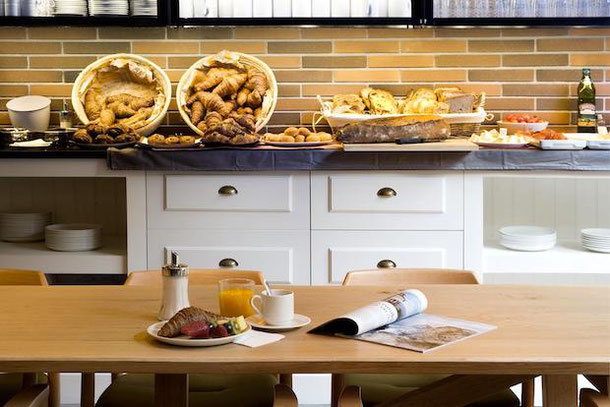 Who does not love to wake up with an aroma of the freshly baked bread? Try this at the world's first hotel-bakery, The Praktik Bakery Hotel. You will want to stay here for longer.
This hotel incorporates a high-quality bakery where you can taste delicious bread and pastries prepared in a traditional way.
The hotel is located in the city center, close the Metro Diagonal, in Eixample district. This is one of the best neighborhoods in Barcelona. In a short walking distance from the hotel, you will find lots of bars, shops, restaurants and the most important attractions of Barcelona, La Sagrada Familia, Las Ramblas, and La Pedrera among others.
Get more details about the The Praktik Bakery Hotel
2. Roca Barcelona: Funky Retro-Chic Design Hotel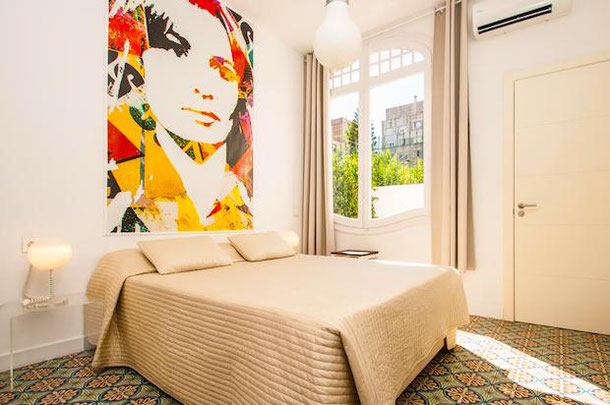 Located in the very center of Barcelona, in a quiet and safe Example area, The Roca Barcelona is a place with an original modernist design from the 1970s and funky art from the 1950s. All the accessories, furniture and decor are very stylish and unique. See more pictures here.
From the hotel, you can easily reach Passeig de Garcia,  Placa Catalunya or the beach.
The Roca Barcelona is a perfect choice for a supercozy stay in Barcelona.
Click here to check prices or availability for the Roca Barcelona (former Retrome Hotel)
3. Monestir De Sant Salvi: Monastery Converted into a Hotel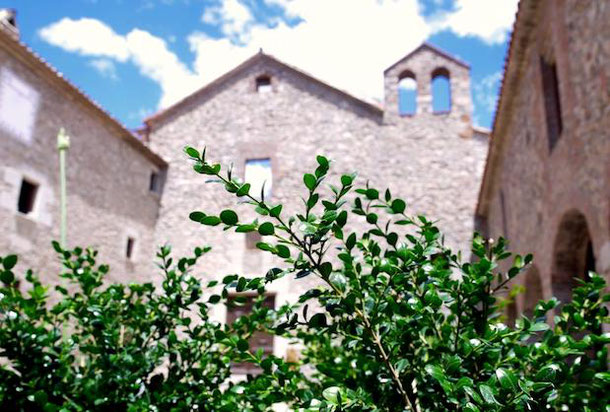 How about staying in a former monastery in the middle of nowhere but still close to Barcelona? Monestir de Sant Savi is a truly unique place that will make your trip to Barcelona memorable.
It is a restored monastery from the 12th century that now welcomes guests from around the world.
Monster de Sant Save will be a perfect place to stay if you fly into or from Gerona-Costa Brava Airport that is popular among the charter and low-cost airlines such as Ryanair and Wizzair. This holiday home is conveniently located just 16 km from the airport and 24 km from Girona. If you travel from Barcelona,  it will take you around an hour and a half to reach the place where you will be able to relax in the Catalan nature.
Read reviews and get more info about the Monestir de Sant Savi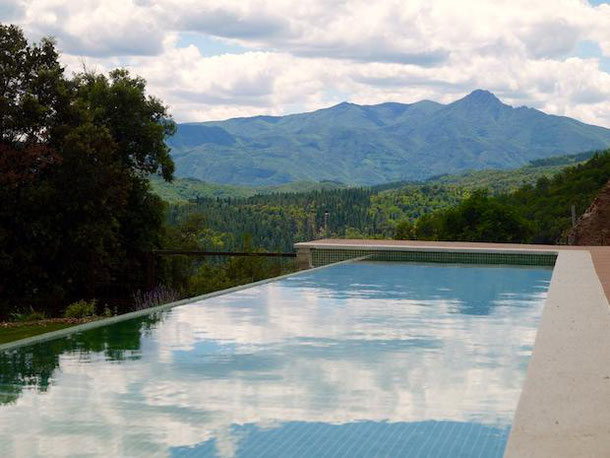 4. Room Mate Emma: a Futuristic Design Hotel in Barcelona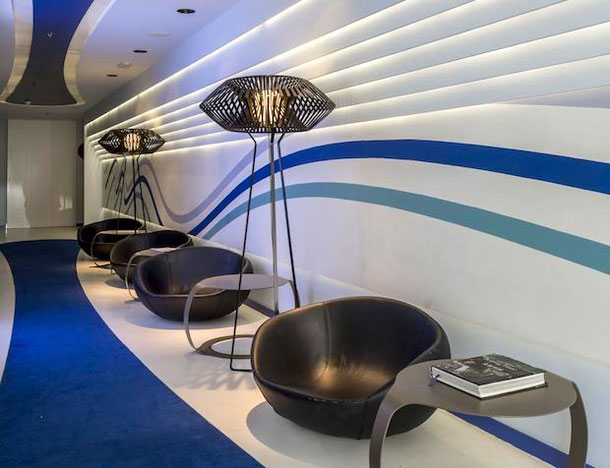 Room Mate Emma Hotel is a jewel in Barcelona. You will be amazed by its futuristic design and elegant, colorful rooms created by a renowned interior designer Tomas Alia.
The hotel is situated in the city center close to the Diagonal metro station from where you can discover all the amazing things Barcelona has to offer: La Rambla, Gaudi building, designer shops of Passeig de Garcia, tapas bars, and much more. 
Experience what it's like to stay in a boutique designer hotel Barcelona style!
Click here for more info about the Room Mate Emma Hotel
5. Motor Yacht Boatel: Sleep on a Boat in Barcelona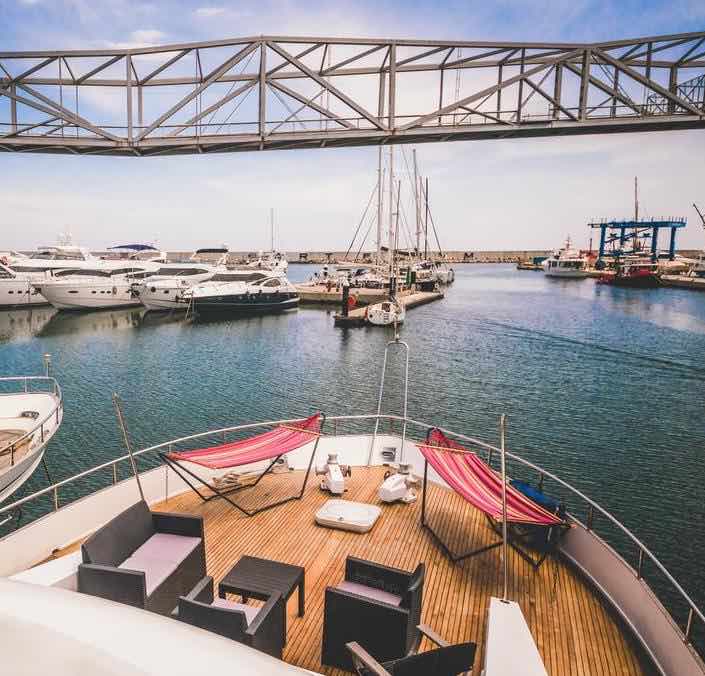 Have you ever stayed in a Boatel? You should try it if you are looking for unique accommodation in Barcelona.
The Boatel is a magnificent motor yacht serving as a floating boutique hotel located in one of the most beautiful parts of the city, Barcelona's harbor marina. It offers a stylish and elegant VIP Cabin with a large double bed, sofa, wardrobes, air conditioning and heating.
The Boatel is a one-minute walk from the beach!
What can be better than that for a romantic and unusual stay in Barcelona?
View the rooms of the Motor Yacht Boatel 
6. Room Mate Pau: Trendy and Hip Boutique Hotel in Barcelona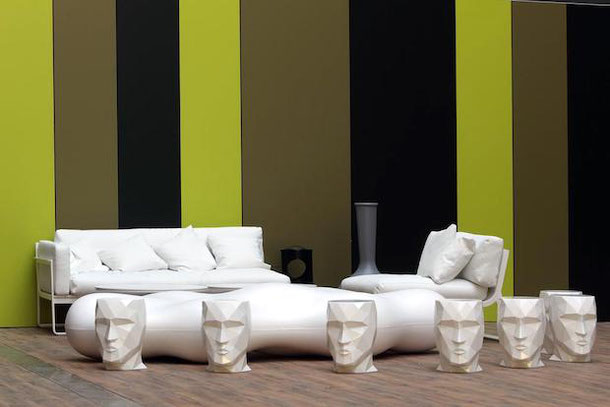 Located just 50 m from Placa de Catalunya, Room Mate Pau is one of the trendiest boutique hotels in town.
The hotel was designed by the renowned architect and interior designer Teresa Sapey that will surprise you with unique concept decor, colors, and furniture.
The hotel features minimalist contemporary rooms and a terrace.
Room Mate Pau is an excellent choice for someone hip and interested in architecture, shopping, and food as there are many bars, restaurants, stores and Gaudi monuments in a short walk from the hotel. 
Click here to check the latest prices for The Room Mate Pau Hotel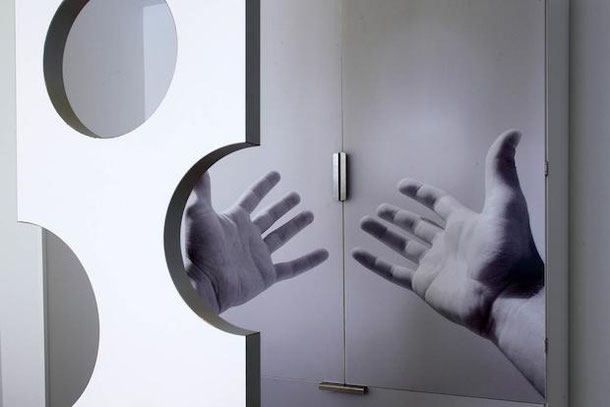 7. EcoZentric: an Eco Hotel in the heart of Barcelona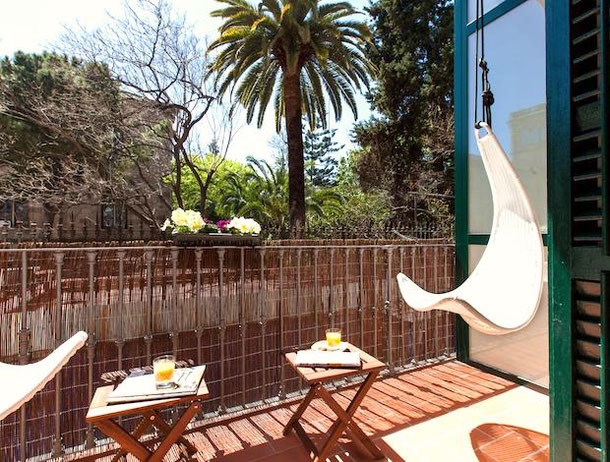 Ecological responsibility and care for the planet are the features that make the Ecozentric Hotel stand out. 
The hotel practices environmentally-friendly water, electricity and waste management, bed sheets in the elegant soundproof rooms are made of organic cotton, the toilet is ecological, and soap and shampoo in the bathroom are organic.
In addition, by staying at the Ecozentric hotel, you contribute to the environmental protection as the hotel donates part of every booking to the tree planting and the reforestation of woodland.
Located in central Barcelona, just 5 minutes away from Placa Catalunya, and 7 minutes from the MACBA Modern Art Museum, the Ecozentric hotel  will be a great base for visiting city's attractions.
See more photos and check availability for the Ecozentric Hotel
8. Les Colls Pavellons: Zen Glass Room in the Nature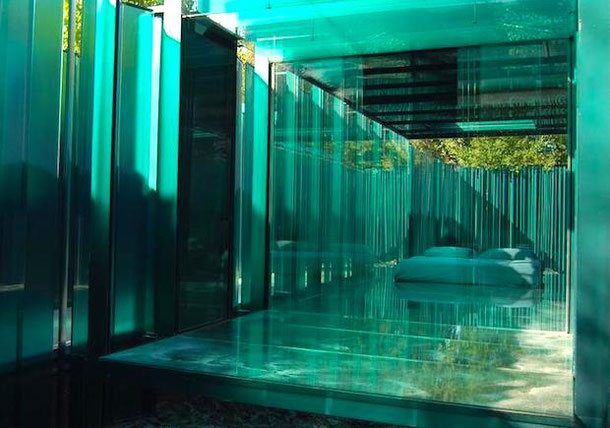 If you want to visit the countryside around Barcelona and stay at the unusual type of accommodation, you are going to love Les Cols Pavellons.
It is more than a hotel; it's a unique experience.  The rooms in Les Cols Pavellons are not standard hotel rooms but the cubes made of pure glass. The whole construction looks like from the fairy tale. The glass floor, glass walls, the glass ceiling and nature seen through it create a magical zen ambiance.
It is the work of Girona-based architects Rafael Aranda, Carme Pigem and Ramón Vilalta.
Les Cols Pavellons are located in Olot, close the Garrotxa Volcanic Nature Reserve that you can also visit during your stay at this unusual place.
To add to the perfection of the experience at the Les Cols Pavellons, take a relaxing swim at the glass pool and head for a fantastic dinner at the nearby 2-Michelin-star restaurant. There are not enough words to describe this place; you have to see it.
Click here to see the latest prices for Les Cols Pavellons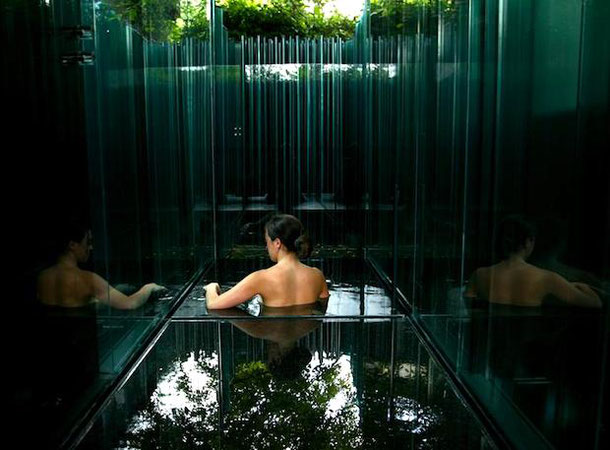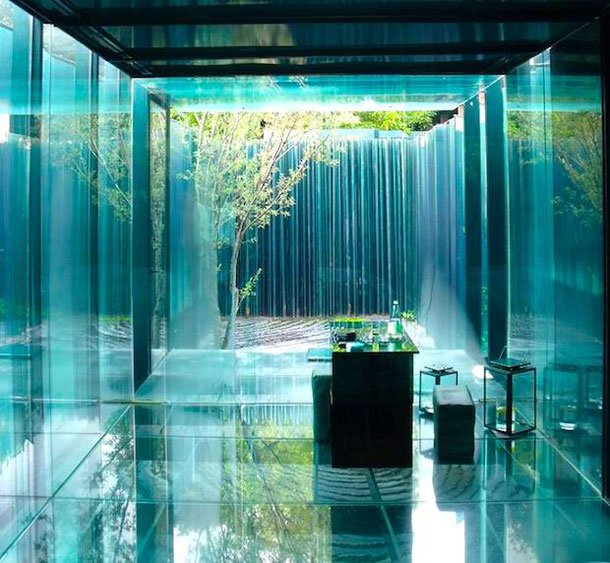 Thanks for reading.
Have a fantastic stay in Barcelona!
Do you know some other cool and unusual place to stay in the capital of Catalunya?
Don't hesitate to share in the comments.
Peace & Love,
Sasha Naslin and The Alternative Travel Guide 
Enjoyed this article? Follow me on Facebook and Instagram or sign up for my newsletter to get notified about new posts:
PIN IT ON PINTEREST: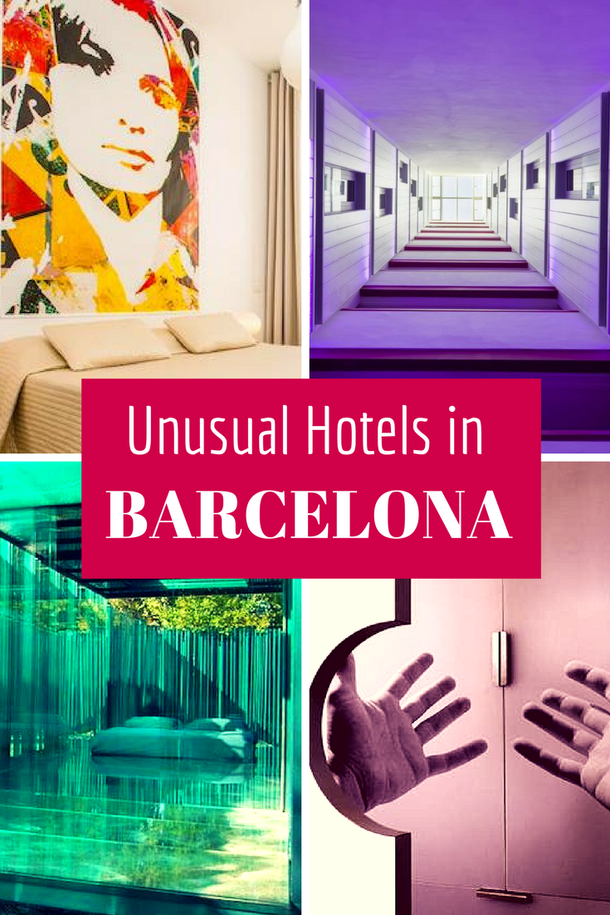 ABOUT THE AUTHOR

 

Hi, nice to meet you! I'm Sasha, a "free spirit" and a world citizen at heart who was born in the country that does not exist: Transnistria. I am on my adventurous journey to discover alternative, quirky, unique and unusual things to do and to visit in cool cities around the world. Join me and try something new! I write in Globish, since English is not my native language, so feel free to correct me or to make fun of me :).