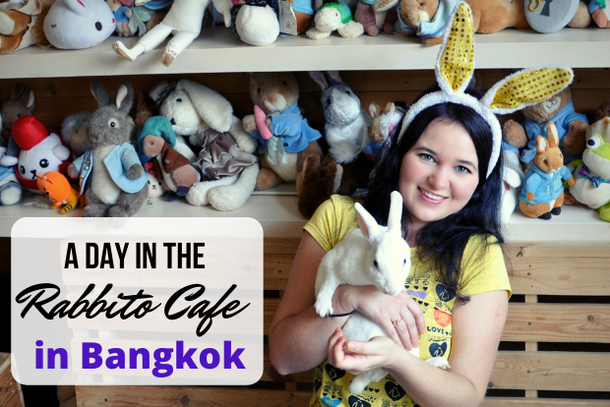 In Bangkok, I was fortunate to visit several unusual concept cafes. One of them that just fascinated me was a rabbit cafe. Don't worry; they don't eat rabbits here. On the contrary, they are taken care of, since Rabbito Cafe is both a cafe and a shelter for rabbits.
Rabbito Cafe is a place where people can spend a day caressing and playing with sweet rabbits. It's just an excellent option for those who come to Bangkok with children. In this blog post, you will discover how and why this cafe appeared, how to behave there, and when it is better to come. And of course, I post a lot of photos of cute rabbits. 

Rabbit Cafe is more than a cafe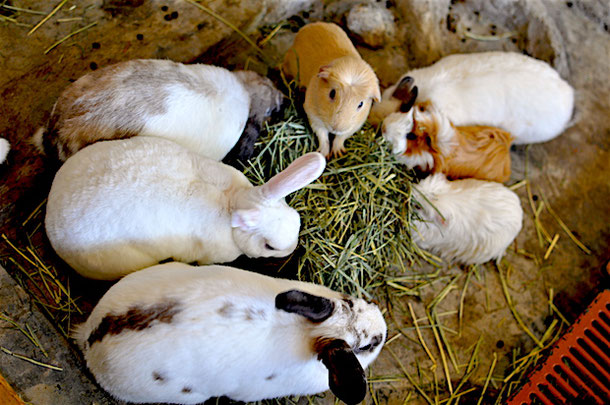 I really like the idea of an animal shelter and a cafe in one place. Of course, provided that the animals are treated well there.
Firstly, the advantage of such an institution is that the shelter does not rely on donations and can exist independently.
And secondly, such cafes are an excellent option for parents of children who ask to have a pet but do not fully understand the responsibility that is associated with this.
Often children get bored with a rabbit, kitty, or dog very quickly. And they quickly forget their promises to look after a pet.  All care responsibilities rest with the parents. And in the end, many of these pets end up in shelters.
 In a cafe like Rabbito Cafe, you can fulfill your or your child's dream to spend time with the rabbit, play, and take care of him.
You can come here as often as you want. And at the same time, you don't need to take responsibility for the life of the rabbit. 
I never miss the opportunity to go to such cafes. I would love to have a pet, but since I travel a lot, I can't do this. Therefore, cafe-shelter is an excellent alternative.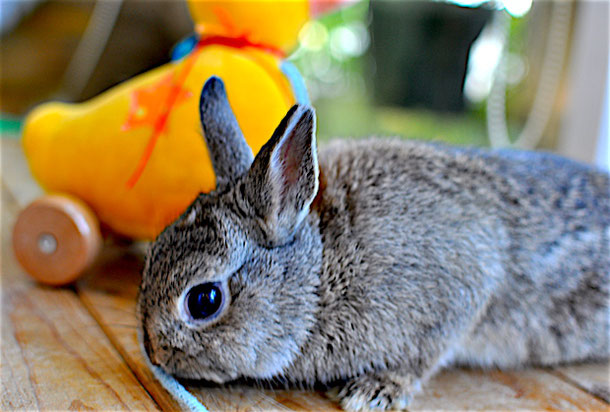 How and why did the Rabbito Cafe appeared in Bangkok?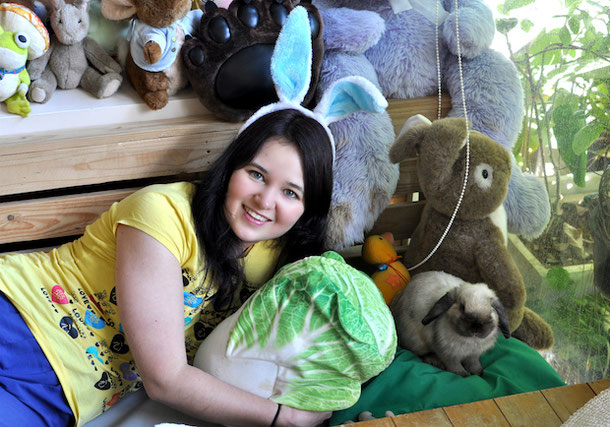 Rabbito Cafe opened in Bangkok in 2015. It all started with the idea of opening a small cafe where rabbit lovers would meet to exchange information on how to care for rabbits.
The first rabbit that inspired this cafe was called Uncle Aung. The creator of the cafe, in his student years, found this abandoned rabbit and saved it. Uncle Aung is now ten years old.
Since its inception, the cafe has been trying to help as many rabbits as possible.
Some rabbits got into the cafe because their former owners were bored with them. They just left a cage with rabbits at the entrance to the cafe and walked away. And the rabbits stayed to live in a cafe.
It also happens that pet owners use the hotel services of a cafe-shelter for the vacation period, but then never return for their rabbits.
Like this, Rabbito Cafe has become a unique cafe and a new home for abandoned rabbits and guinea pigs.

How does this cafe work?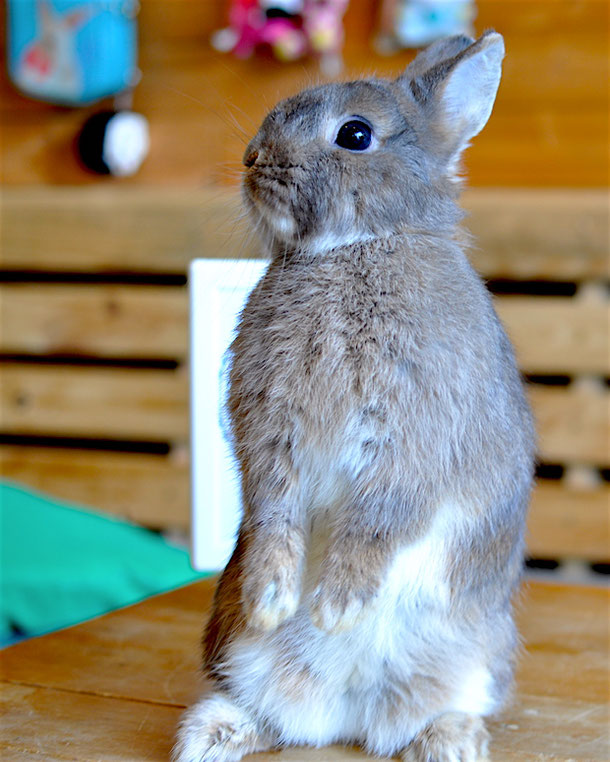 In the cafe, females and males live separately so that they do not reproduce offspring.
Also, in Rabbito Cafe, you can adopt rabbits.
The cafe will give them to you for free. However, you should be ready to take care of rabbits, know how to do it, and prepare the cage and appropriate food. 
Therefore, if someone is interested in adoption, he can go to a cafe and find out which of the rabbits are up for adoption. 
Visitors can spend time with rabbits, play with them, and feed.
The cafe uses the profits to provide everything necessary for the care of rabbits.
Rabbito Cafe is a small cafe with limited space.
Therefore, they can't help every rabbit.  A new rabbit is taken only if the place is vacated, that is if the rabbit found a new owner. 
The cafe does not accept donations, but you can bring used cages, grass, rabbit food, and everything related to rabbits there.

How to behave in Rabbito Cafe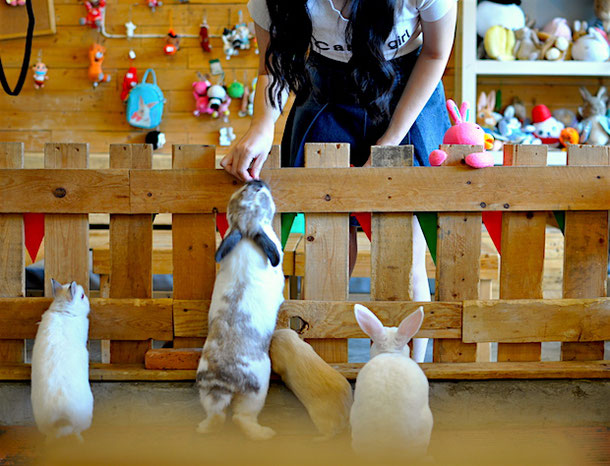 Here are a few rules that you must follow so that no one gets hurt.
Take off your shoes at the entrance to the cafe.
Disinfect your hands with a disinfectant.
Feed rabbits only with special food provided by the cafe staff. It is forbidden to feed rabbits with any other food.
Do not pull or spank rabbits.
Do not disturb the rabbits when they are sleeping.
Turn off the camera flash if you are taking photos of rabbits.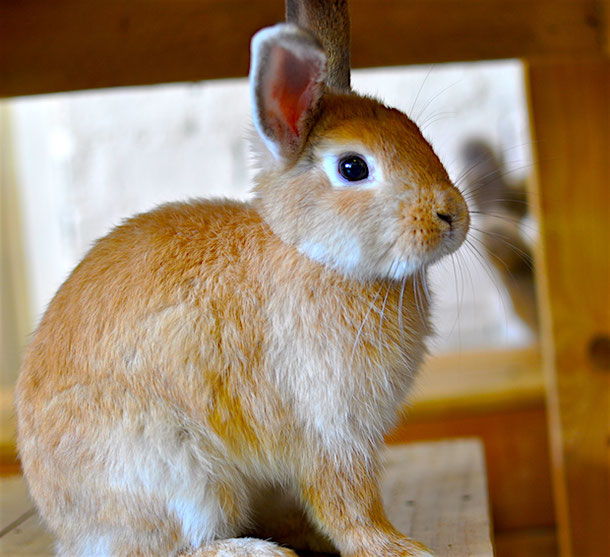 Practical information for visiting Rabbito Cafe in Bangkok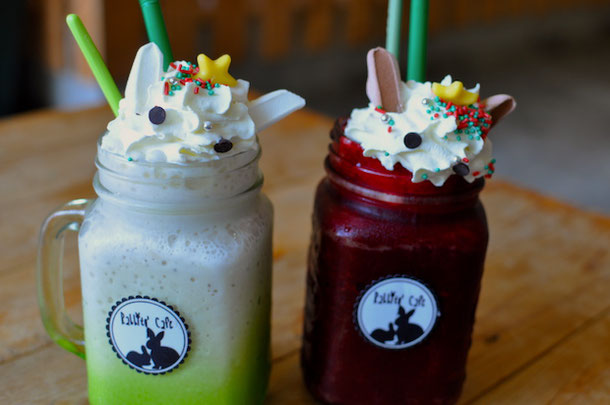 To use the services of the cafe, an order of at least 100 baht is required.
Food can be ordered instead of paying the admission ticket.
Drinks cost about 135 baht each ($ 4.50). It's, of course, more expensive than buying a drink on the street or in an ordinary cafe, but it's worth it. Moreover, by purchasing some food in the cafe, you support a useful project.
There is no time limit in the cafe; however I recommend coming on weekdays for a more relaxing atmosphere, as too many people come on weekends.
All the cafe workers were very attentive, and the rabbits were friendly. Also, I liked the cleanliness and lack of bad smell that usually is in the place where rabbits live.
All in all,  going to a Rabbito cafe was an enjoyable experience. I would come here again.
Address:
Sukhumvit 101/1 R.
Between BTS Punavithi and BTS Udomsuk.
The cafe is open from Tuesday to Sunday
(closed on Monday)
12.00-19.00
Instagram:
https://www.instagram.com/rabbitocafe/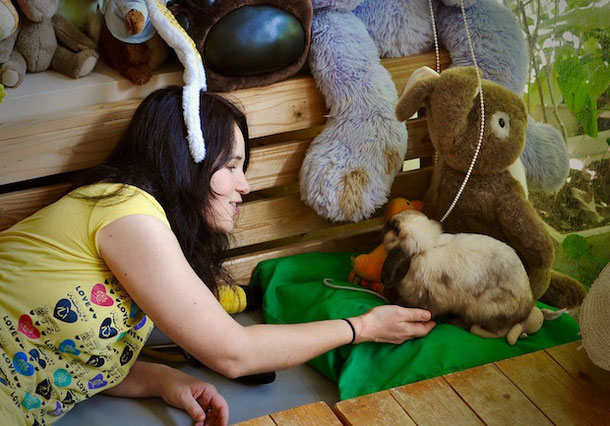 Do you like unusual themed cafes? 
Thanks for reading!
If the article was useful for you, please like and share it. 

Want to be the first to know when a new interesting article is published? 
With love,
Sasha 
UNUSUAL TOURS & ACTIVITIES IN BANGKOK
Bangkok by Night Tuk Tuk Tour: Markets, Temples & Food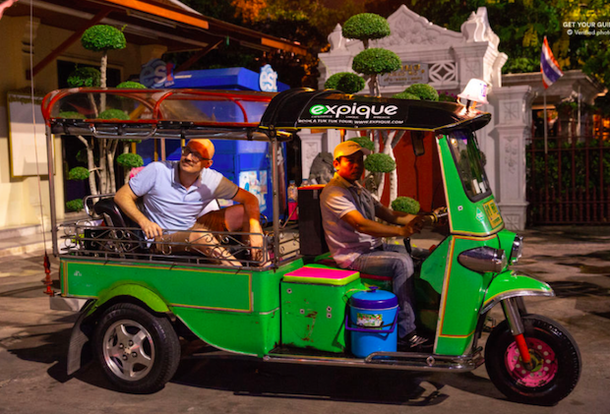 On this evening tuk tuk tour you'll whizz around Bangkok's older districts and see the beauty of its monuments by night. Visit both famous and lesser-known temples and markets, stopping for food as you go. Stops include Wat Pho and the flower market. Check price and availability. 
4-Hour Bangkok Night Bike Tour with Wat Arun & Wat Pho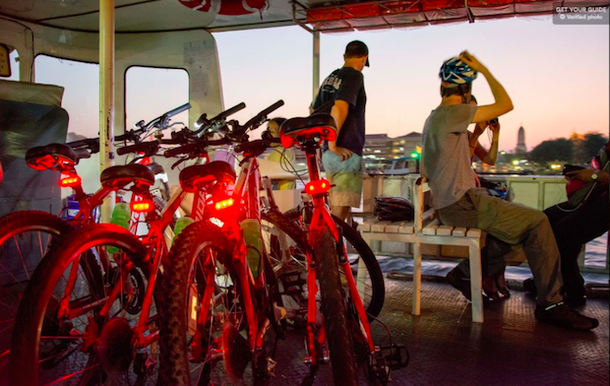 Cycle around Bangkok after dark, and experience a different side to the city. Using back lanes and quiet streets, explore 2 of Bangkok's most famous temples, beautifully lit up in the cool night air and when they are free of crowds. Check the details here. 
Bangkok Instagram Day Adventure Off The Tourist Track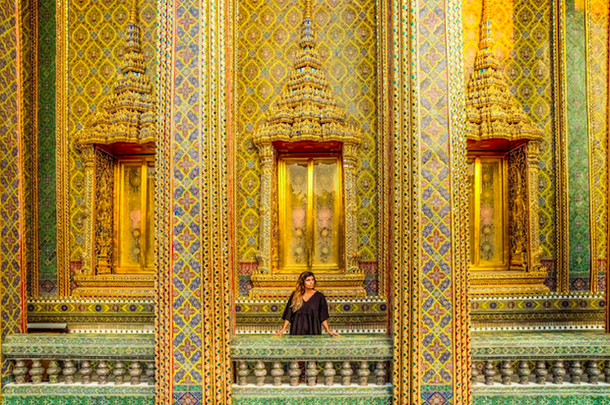 A day of fun and adventure while your guide takes photos of you. Learn about the unique BKK, the local way of living, funny stories, and more. More than a guide, a local friend & photographer in Bangkok will help you discover the best the city offers. Full info here. 
 
 
 
 
 
 
 
 

 

ABOUT THE AUTHOR

 

Hi, nice to meet you! I'm Sasha, a "free spirit" and a world citizen at heart who was born in the country that does not exist: Transnistria. I am on my adventurous journey to discover alternative, quirky, unique and unusual things to do and to visit in cool cities around the world. Join me and try something new! I write in Globish, since English is not my native language, so feel free to correct me or to make fun of me :).