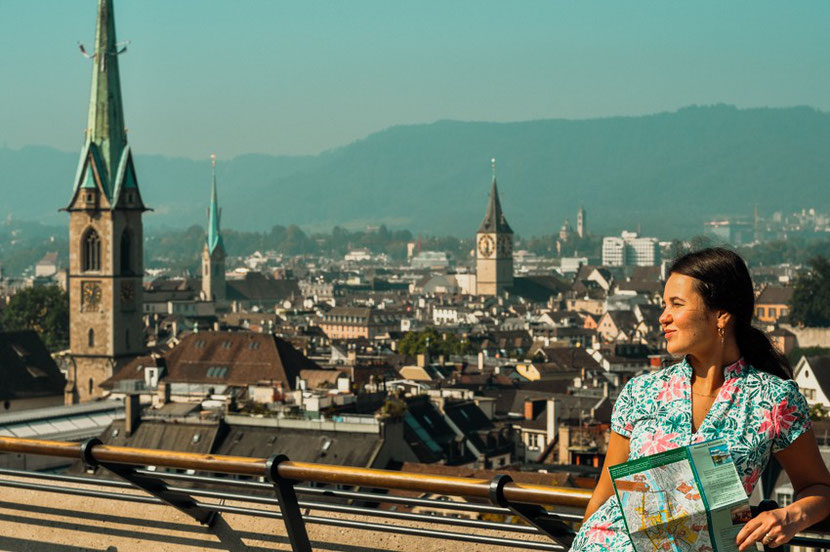 My first trip to Switzerland was short but very colorful. My 5-day Switzerland itinerary covered Swiss landscapes' complete experience: romantic lakes, medieval cities, mountains, mind-blowing observation decks, and small picturesque villages.
I visited the German-speaking and Italian-speaking parts of Switzerland and saw how diverse this country is. This route demonstrated Switzerland's contrasts and natural wealth: you can visit both snowy peaks and an exotic beach with palm trees in one day. Hopefully, this 5 day Switzerland itinerary will help you fall in love with this country.
Day 1: Lake Constance + Lindau
We traveled to Switzerland by car from Poland, and our first stop was Lake Constance in the northeast of the country. If you arrive in Zurich, you can swap visits to Lake Constance, Lindau, and Zurich. 
My itinerary is quite intense for 5 days, and you can extend it for 7 or 10 days, or even 2 weeks, and enjoy without rush mountains and lakes of Switzerland. Only on  Lake Constance you can spend a week and not get bored.
Lake Constance, also known as Bodensee,  bears the title of the third-largest lake in Europe. This title was overtaken only by Lake Geneva, another Switzerland's symbol, and Lake Balaton in Hungary.  I was impressed by the size and scenery of Lake Constance; it looks almost like a sea. 
The picturesque banks of the Bodensee became home to three countries: Germany, Austria, and Switzerland.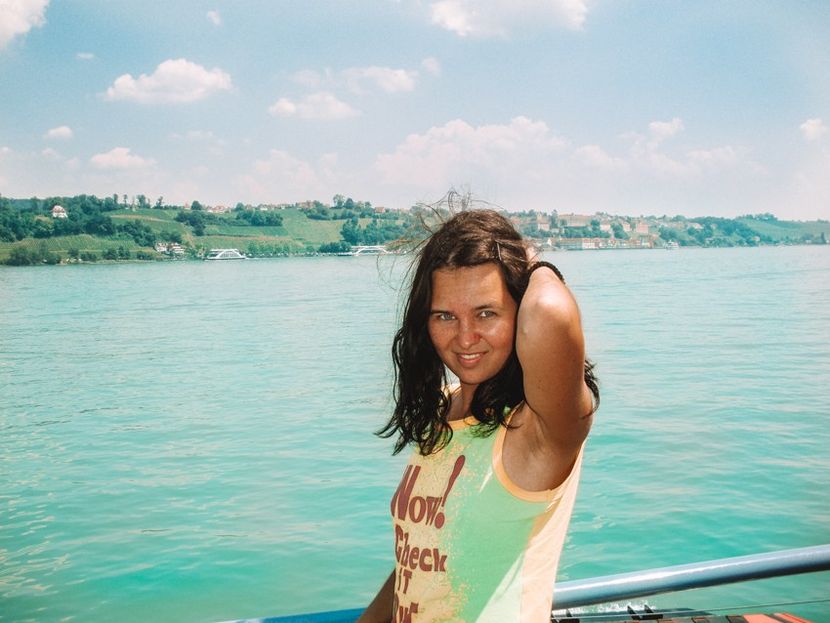 The landscapes around Lake Constance's shores are fabulously beautiful, with small neat houses and elegant villas surrounded by greenery, hills, and the Alps' snowy peaks in the distance. There are even volcanoes in the northwest, though they are inactive.  Yachts on the turquoise water, as well as boats moored to wooden docks, complement the landscape. 
The Swiss coastline of Lake Constance is a true paradise for outdoor enthusiasts. The 2.5 kilometers of coastline is a real boon for cyclists and hikers. 
There are also 11 islands of various sizes and small villages scattered across Lake Constance. Reichenau Island is the most popular and probably the most beautiful. You can visit the islands on excursions by ferry and boat. 
The long coastal area of the lake has many wonderful beaches. If you are a beach lover, you will like clear water and Lake Constance's sandy shore. 
We spent almost the whole day at the lake and then went to Lindau.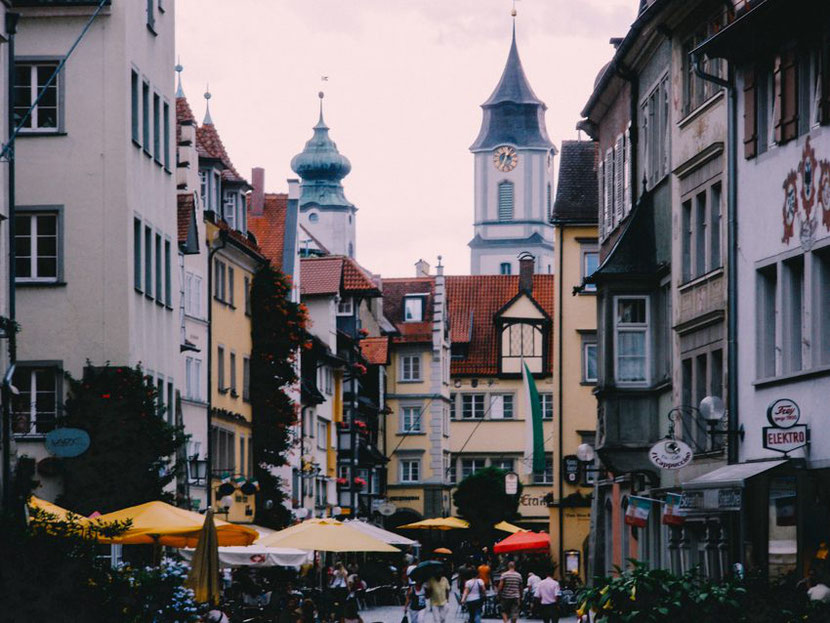 Lindau officially belongs to Germany, but the atmosphere is very similar to Switzerland. There are also many typical Swiss restaurants in the city. The historical core of the city is located on the island of Lindau. It is the most beautiful place on the coast with the best view of Lake Constance. 
The mainland city of Lindau is modern and boring, with nothing to see. All the fun in Lindau is on the old island. I went around the whole town and especially liked the Marktplatz - Market Square with the Neptune Fountain and Bismarck Square. On Bismarck Square, there are two former town halls - the old and the new one.  Right at the quays stands the Mangenturm tower, built earlier than all other city objects, in 1180, which has since served as a lighthouse and a watchtower. 
Everything is beautiful on the Lindau island, but I was especially impressed by the lake's views.
We spent the night in Lindau, and in the early morning, we drove to Zurich. 
Day 2: Zurich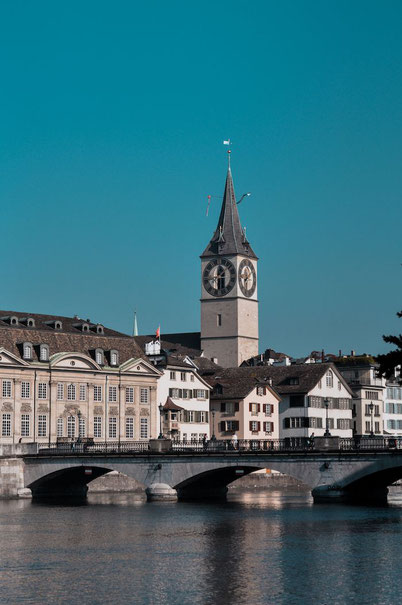 What comes to your mind when you hear the words "watch," "chocolate," and "banks" seasoned with the word "expensive" in one sentence? Correct: it's Zurich! 
It is pleasant to wander the streets thoughtlessly in Zurich and look at the country's comfortable life. Almost everything is perfect there, except for prices.
Zurich hotels, restaurants, and entertainment are quite expensive, so mere mortals usually spend 1-3 days here. 
In one day in Zurich, you can see the main attractions. I visited the Lindenhof quarter, Uetliberg mountain, St. Peter's Church, Grossmünster, Polyban funicular, and Freitag shop. 
If you want to see as much as possible in Zurich, you should consider buying a Citypass. It is a transport card that allows you to travel on public transport free of charge for 24-72 hours. 
It also gives discounts at exhibitions, in some restaurants and shops. For example, a visit to the FIFA Museum with a card will cost 30% less than without it, and you can go to the National Museum with a Citypass for free.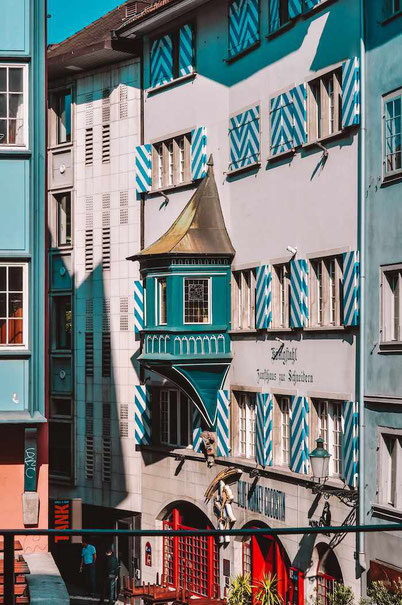 Day 3: Lucerne
Lucerne is a gem among Swiss cities. Located in the heart of Switzerland, this city is a star of myths and legends. 
It was here that William Tell became famous for his exploits, and according to legend, the body of Pontius Pilate was buried on Mount Pilatus, towering over the city.
Lucerne is a gingerbread town with painted houses, graceful bridges, and Switzerland's symbol, the old wooden Kappelbrücke bridge. From Lucerne, you can cruise on a winding lake past the Alpine mountains.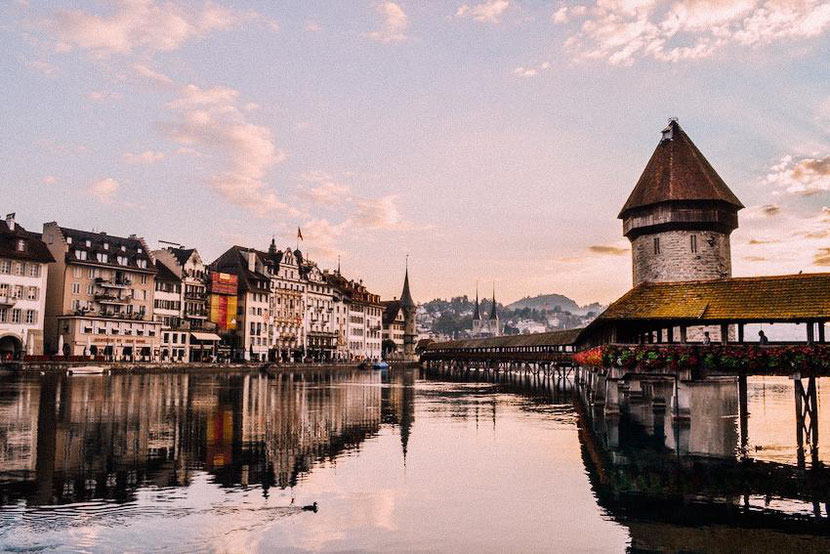 Day 4: Lugano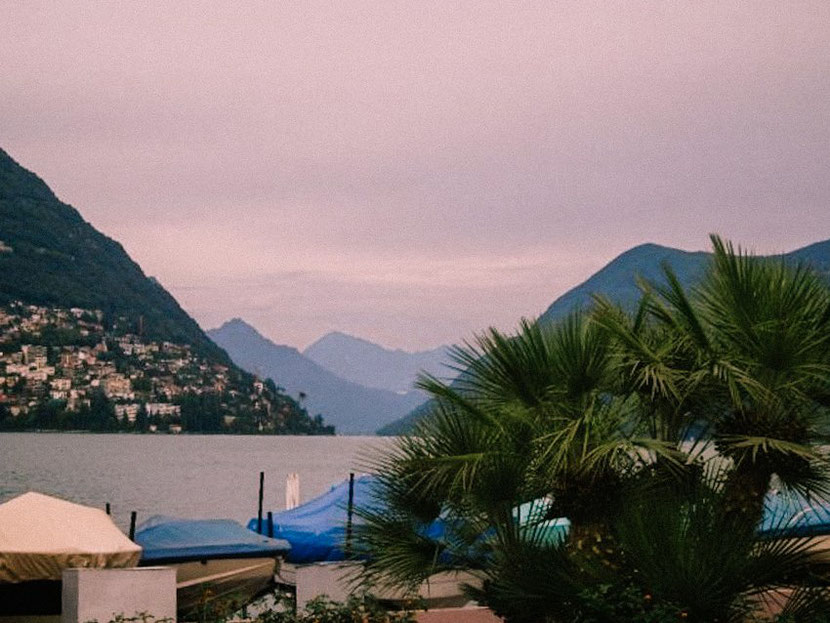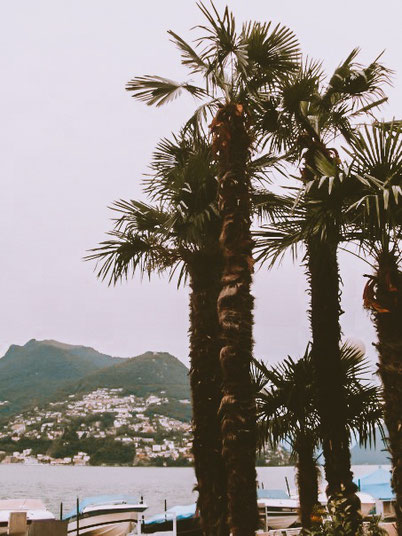 We spent the fourth day of our road trip through Switzerland in Lugano, located very close to the Italian border. 
Lugano reminds Italy because you can hear Italian speech on the streets, smell strong coffee, like in Milan, and go for lunch to numerous pizzerias. 
But at the same time, Lugano is very Swiss, with its clean streets, neatness, tranquility, orderliness, and high prices. Lugano is a city with a Mediterranean character, offering all the virtues of a large financial center combined with a small town's charm. 
The town with a population of 65 thousand inhabitants is located on Lake Lugano's shores of the same name. 
I found Lugano relatively small. I walked the entire territory along the lake in a couple of hours, and one day was enough for me to visit the city's main attractions. 
In Lugano, I didn't want to rush anywhere; I just wanted to enjoy the moment. It is worth coming here to enjoy the picturesque views and the unique atmosphere and what is called "dolce far niente," pleasant doing nothing. 
Lugano amazed me with its beauty, architecture, and festivity.  It is so beautiful that it is difficult to find words.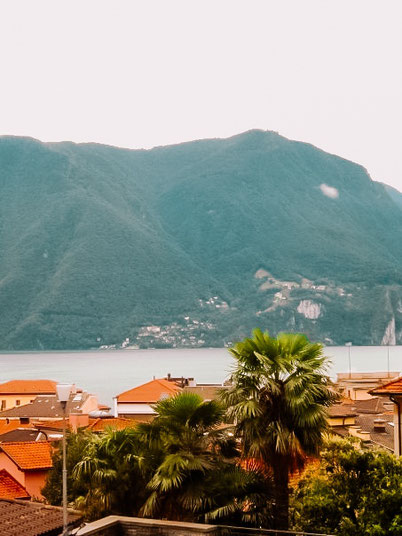 Day 5: Lauterbrunnen + Schilthorn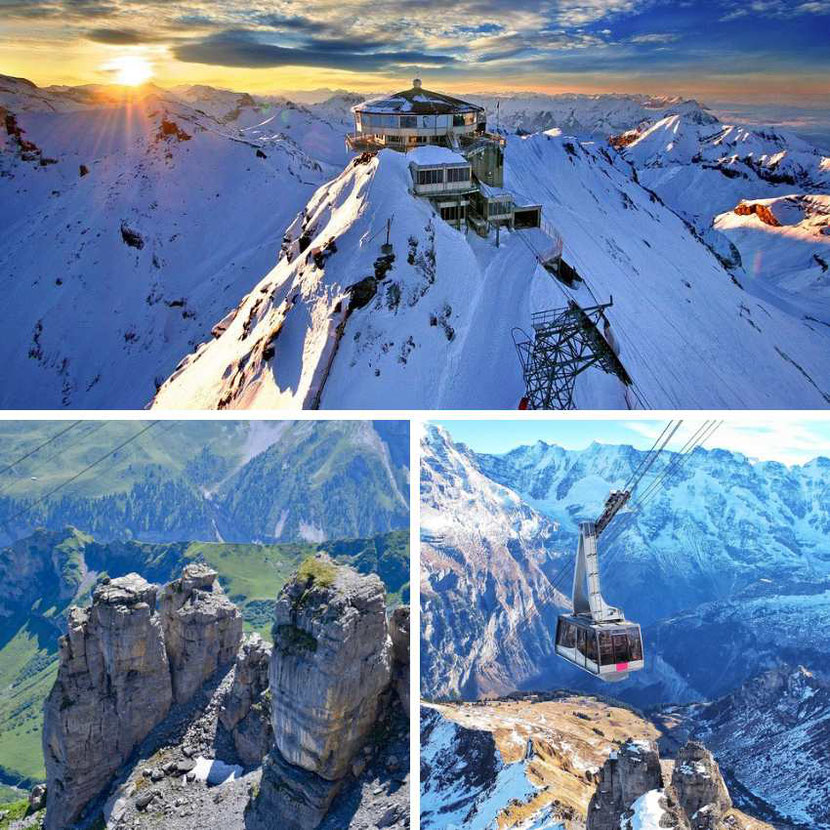 Lauterbrunnen is one of the most amazing places in Switzerland where you can enjoy the typical Swiss landscape. It is a picturesque village located at an altitude of 802 m in the valley of the Bernese Oberland, surrounded by steep cliffs and waterfalls. These beauties have struck the heart of thousands of travelers. Lauterbrunnen is said to be the prototype of the fairy-tale world of elves in the famous movie "The Lord of the Rings." Lauterbrunnen is also a perfect place for hiking. 
Mount Schilthorn is not the highest in the Bernese Alps. Its height is 2970 meters. However, it is from here that a stunning circular panorama of the Alps opens up with a view of the famous Jungfrau mountain and plain Switzerland. 
In good weather, you can even see Germany from here! 
From Lauterbrunnen, there are two options for reaching Schilthorn. The first option: take a bus to Stechelberg, then take the cable car to Mürren with a change in Gimmelwald. 
But we liked the second option better: take the cable car from Lauterbrunnen to Grütschalp, and from there go to Murren by rail. 
Both options converge in Murren's high-mountain village, from where the cable car to Schilthorn begins (with one change in Birge). 
My advice: If you are going to Schilthorn from a remote city (for example, Bern or Zurich), then buy a day pass. This ticket takes you to Murren free of charge on our second route Lauterbrunnen - Grütschalp - Murren. In Murren, you will need to buy a ticket for the cable car to Schilthorn (a round trip ticket for 1 person costs about 76 francs, there may be a discount for pass holders). It is, of course, expensive, but the ascent to the Jungfrau is at times more expensive, so the ascent to the Schilthorn MashePashe seemed the best option for exploring the Alps.