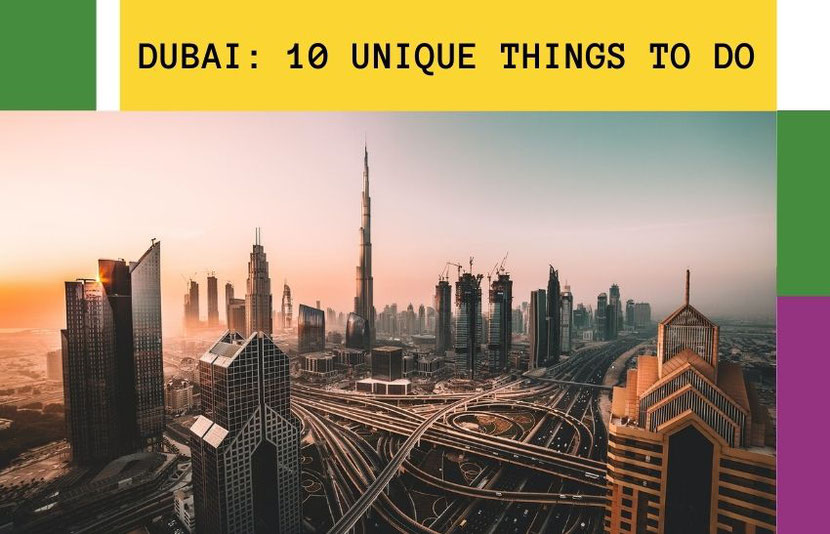 Dubai is indeed a treat for travelers who want to explore the Gulf countries. Many travelers think that Dubai, the most consumerist city in the world, is just a huge shopping mall with an airport. However, there are many cool things to do in Dubai aside from shopping and eating. What is unique that you can do in Dubai to make your trip more exciting and fun-packed? 
If you want to explore more than just malls, here is a list of 10 alternative and cool things to do in Dubai that I've picked up for you. Update your Dubai travel itinerary and have the experience of a lifetime! 
1. Ski Dubai - Unique Indoor Ski Resort in Dubai
Skiing in a desert is quite unusual, isn't it? Well, this indoor ski resort, "Ski Dubai," provides you with this opportunity. With ambient and comfortable temperatures against the sun's scorching heat outside, this artificial snow resort lets you enjoy snowy conditions. You can ski or have a snowball fight with your friends or siblings. It consists of a trademark mountain that is 279 ft high that looks appealing even from the outside.
This ski resort has multiple ski runs and includes the first indoor black diamond course. The cold temperature is maintained inside thanks to modern technologies.
If you are not fond of skiing, you can chill with penguins during the "Penguin March" or even enjoy a ride on the traditional Toboggans. You can also climb a human hamster ball and roll down to enjoy. Ski Dubai is one of the fun things to do if you visit Dubai with kids. 
Buying a specific package will allow you to move closer to the penguins and see them swimming underwater.
Skiing in the desert and spending time with penguins while it's +30 ℃ outside are some of the most unusual things to do in Dubai and in the world. 
Click here to buy discounted tickets for Ski Dubai now.
2. The World Islands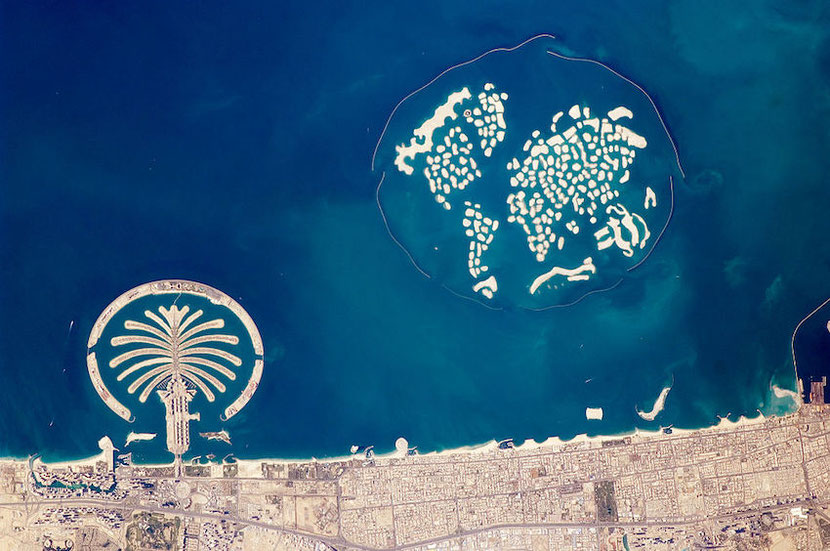 At a distance of 3 miles (around 4.8 kilometers) from the Dubai coast, you will see 300 unusual human-made islands. They were supposed to look like a world map when viewed from above.
This project was started based on the prosperous and succesful "Palm Islands". However, The World Islands could not make a clean map of the world due to climate changes and erosion. The boundaries defined cleanly vanished and merged, but they are still very aesthetic to watch from an aerial view. They look good, and they do resemble a world map. The project creators' effort cannot be undermined, although a vast majority of these islands are just blotches of sand. 
The archipelago was conceived as an elite real estate, a kind of closed community for the elite. Most of the islands are already owned by world celebrities and the richest people in the world. If you are not the owner of one of the islands, getting to the World Islands archipelago is quite problematic. There are no excursions here, and the private security does not allow strangers even into the water area. 
But it is still possible to see these unique Dubai islands.
You can see the World Islands from a helicopter! The islands provide an impressive image when viewed from above. If you are hunting for unusual and interesting places in Dubai, don't miss The World Islands.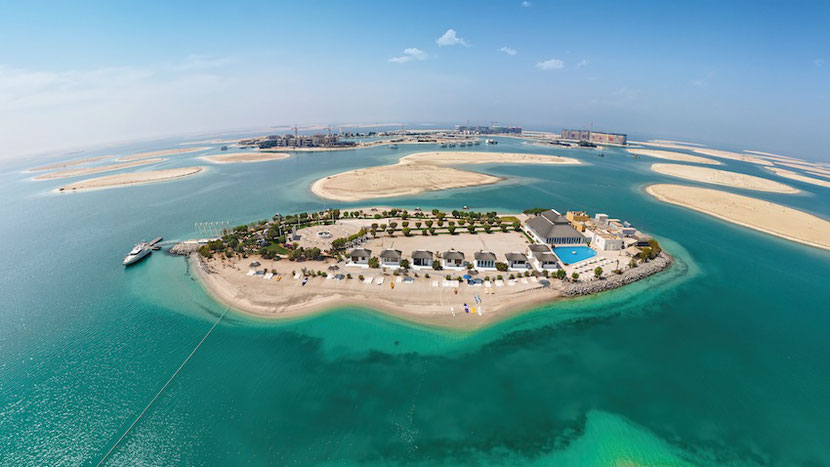 Suppose a helicopter flight over Dubai is not on your budget. In that case, there is another awesome opportunity and a more budget option: you can explore the only island open to the public, "Lebanon." It's one of the World Islands that was turned into a true paradise that you can actually visit!!
This island is owned by the Sheikh of Dubai, and it's home to The Royal Island Beach Club, open from 11:00 to 18:00. It is the first establishment to open on the famous World Islands. On the territory of 40,000 sq. meters of this artificial island, you will find gorgeous beaches like in the Maldives.
From there, you can see other islands of The World Island complex, an impressive view of Dubai, enjoy a dinner in a chic restaurant, and relax in a swimming pool and a luxury recreation area. 
Click here to get a discounted ticket to the Island Dubai. 
There is another way to see the World Islands in Dubai: you can stay at the Anantara resort, which is located in the World Islands.
This hotel provides a one-of-a-kind experience situated on its very own island. This idyllic private island location offers a variety of rooms, suites, and villas, each with its own private beach just steps away. For the ultimate experience, rent a villa with a pool facing the crystal-clear ocean for a serene and peaceful escape from the bustle of Dubai. 
The 15-minute speed boat ride from Dubai to Anantara Resort on the secluded island is a fun experience that will leave you with nothing but admiration and appreciation for this heavenly destination. 
Taking a break at the resort on the Worlds Islands feels like a getaway to the Maldives, minus the stress of dealing with airport hassles. Discover breathtaking photos and uncover more about this exceptional resort by clicking here. You're sure to be impressed!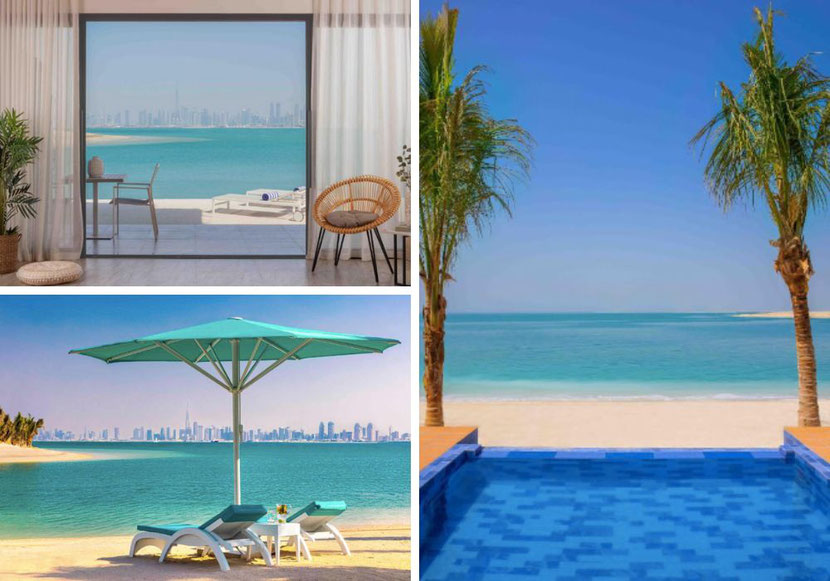 3. Desert Safari, Camel Rides and Meeting Bedouins: Must Dos in Dubai
Dubai deserts are famous worldwide for their wilderness and camels. You can experience these both by going on a desert safari that tops all the lists of unique things to do in Dubai. You will get a 4x4 Jeep to cruise in the desert and enjoy the desert and feel its soul. 
When you reach the desert camp, enjoy delicious Arabic dates and coffee before going on a beautiful trip of the desert on a quad bike, racing over the sand under the sun's penetrating rays and total wilderness around.
Camels are elite means of transport in deserts. Dubai is mostly about the desert, and a camel ride is on the cards for almost anyone who visits Dubai. You can enjoy the camel ride and have a festive dinner, including BBQ, before ending your day with watching belly dancers dancing to the traditional beats of Dubai. Tanoura folk dance on Emirati Music is a signature dance in Dubai. You can enjoy this dance performance and admire the sand art and get a henna tattoo while enjoying watching the artists' craft brilliance.
Get your discounted ticket for Desert Safari Tour now. 
4. Alternative and Authentic Dine-In Experience in Dubai
"Al Ustad Special Kebab" Near Al Fahidi Metro Station - Al Mussallah Rd - Al Hamriya - Dubai - the United Arab Emirates provides you with one of the best dining experiences you can ever think of. This Halal restaurant features Middle Eastern, Persian Cuisine along with a specialty in Kebabs and Hummus. The ambiance is not chic or posh, but the food is incredible.
This restaurant's colorful walls are decorated with old photos, old newspapers, vintage objects, clocks, and flags that create quite a funky atmosphere. 
It is highly recommended that you visit this restaurant if you want to experience Dubai off the beaten path. Here you will try some unique and authentic dishes that locals like. It's a bit old school when it comes to the environment and building but very much advanced when it comes to taste. 
5. Virtual Reality Park in Dubai
Virtual Reality Park in Dubai is the first of its kind park in Dubai. The United Arab Emirates is not particularly famous for historical attractions or natural wonders, as in Europe, China, or Russia. Still, this country CREATES unique and unusual attractions that don't exist anywhere else. One of such fantastic examples is the virtual reality park. 
It removes the boundaries between reality and fiction due to the experiences inside, and the plus point of this park is that you don't have to wait in long queues for your turn. You can purchase a ticket anytime with an open-dated access ticket and enter the park without waiting in a line. 
The park experiences are fun to enjoy with friends and are not expected to be found anywhere else. You can choose different genres like action, horror, mystery, or adventure, etc. After you decide what alternative life you want to live, you go on a ride that makes you forget the difference between fiction and reality and immerse you in a new reality. If you are a fan of computer games, you will love this virtual reality park as it offers an incredible experience. 
Click here to get your discounted ticket for Virtual Reality Park in Dubai. 
6. Ras Al Khor- The Wildlife Sanctuary - Dubai Off The Beaten Track
If you want to experience Dubai off the beaten path, head to The Wildlife Sanctuary Ras Al Khor. Just Meters away from central Dubai, you can find thousands of birds in a single place. It is hard to believe that there can be so many birds near the town. This wetland is for the birds, and they use it as a breeding ground as well, along with mammals, fishes, etc. You can observe many kinds of birds in this sanctuary: cormorants, herons, egrets, reef herons, and black-winged stilts.
But the main spotlight is on pink flamingos, especially in the winter season.
There are also various salt flats, mudflats, and mangroves for a nest or a habitat for the birds. It is fenced from all sides to protect the birds' habitat, but three bird hides are located on the monastery's perimeter and are open for the public to access during a fixed time during daylight. 
7. See Dubai From Above with a Gyrocopter
The gyrocopter is a unique type of helicopter found in Dubai. It is a mini version of a helicopter without a rotary engine that uses thurst to reach enough height.Gyrocopters perform some simple stunts to get a stunning aerial view of Dubai's famous places, including the Palm Islands, Atlantis, Burj al Arab, and the World Islands, etc.
The aerial views are always pleasing to watch, but the sights you can get in Dubai are incomparable to anything else. The palm islands and the world islands are unique in the world and look incredibly beautiful from the sky.
Don't worry, the gyrocopter is safe and secure, and the pilot can do simple stunts that will make you feel excited. 
A full safety precautions discussion will be done with you by your pilot before your actual flight to not feel insecure or unsafe during the flight and enjoy the splendid views of the world-famous places of Dubai.
If you are an adventurous traveler, flying with a gyrocopter will be a highlight of your trip to Dubai. 
8. The Satwa District: Alternative Dubai
Located at  Al Satwa Rd, the Satwa district is a unique place in Dubai that is fun exploring and walking around. It is like a small town, very intercultural and international, that is loaded with small, local shops and restaurants, fish and vegetable shops. 
If you are looking for alternative things to do in Dubai, make sure you visit the Satwa district. 
The primary source of captivation for the tourists to visit this place is that the price here is often lower than in most of Dubai's areas where the tourists prefer to go. 
Satwa is a district that looks like Dubai 10 years ago, with a pedestrian area and preserved old low-rise buildings. Originally, this district was home to the Baloch tribe. Now, there live only 15 % of local Arabs, while the majority of the residents come from the whole world, with large Indian and Pakistani communities.
Moreover, Al Satwa also has a significant South Asian community. While walking around this district, you can feel like in a mini version of the Philippines due to the presence of a large Filipino community. In the Satwa district, you can taste authentic dishes from Yemeni, Iranian, Afghani, Pakistani, Indian, and Filipino cuisines at numerous ethnic restaurants. 
The Satwa district is fun to explore, and it's a must-do if you want to discover another side of Dubai. 
9. Chillout Ice Lounge Dubai
The Chillout ice lounge in Dubai is the first of its kind ice lounge containing ice sculptures in an icy environment not only in the United Arab Emirates, but in the whole Middle East. It was inaugurated in 2007. 
This fun zone is an unusual place in Dubai as it gives you the luxury of icy cool chills in a desert-surrounded country. The temperature in this chill zone is as low as -6 degrees and is maintained with artificial cooling. 
To make the human body adjust to this temperature, a buffer zone is also present where the temperature is +5 degrees so that the body gets adjusted to the dropped temperature. 
The fantastic icy experience is made even more mesmerizing with the addition of hot fluids used in winter and some hot meals that can make your visit to the Ice Lounge even more enjoyable. You don't need to carry winter clothes with you in the penetrating heat rays of the sun across Dubai: the Chillout Lounge will provide you the warm and cozy clothes that you need while chilling inside this fascinating ice lounge. 
Chillout Ice Lounge is situated at the ground level of the Times Square Center, on the Sheik Zayed Road. You can visit this lounge for an unforgettable memory with your loved ones. They also take reservations for birthday celebrations, occasions, film and photo shoots, and private events. 
10. Visit The Alternative Louvre in The Capital of UAE, Abu Dhabi
Did you know that there are two Louvre museums in the world?
If you visit Dubai, don't miss the opportunity to see the second Louvre located in the capital of UAE, Abu Dhabi.
The trip from Dubai to Abu Dhabi takes only around two and half hours, so it's worth it. You can spend the whole day in Abu Dhabi and explore its other attractions such as Sheikh Zayed Grand Mosque, Ferrari World, and Qasr Al-Hosn. 
The Louvre in Abu Dhabi is not a branch of the Paris Louvre. It is an independent museum. So why is it called the Louvre? It turns out that the Parisian Louvre lent its Arab counterpart its name for 30 years! 
So, what can you see and experience in the Louvre of Abu Dhabi? 
First of all, it is an unusual building, which amazes all travelers with its concept and execution. The architect arranged more than fifty snow-white cubes halls on the water and on top covered them with a 180-meter dome, consisting of eight thousand stars. It's impressive! 
Light streams through the lace dome, transforming the square surrounded by the sea. White cubes of the museum halls seem to float with water between them. It's not just a building, it's a work of art. 
The Louvre collection in Abu Dhabi includes 600 pieces. Half of them are from its own collection. And the other part was loaned by French museums, including the Paris Louvre, Orsay, and the Pompidou Center. 
You can also admire the works of Titian, Van Gogh, Matisse, Picasso, and other artists.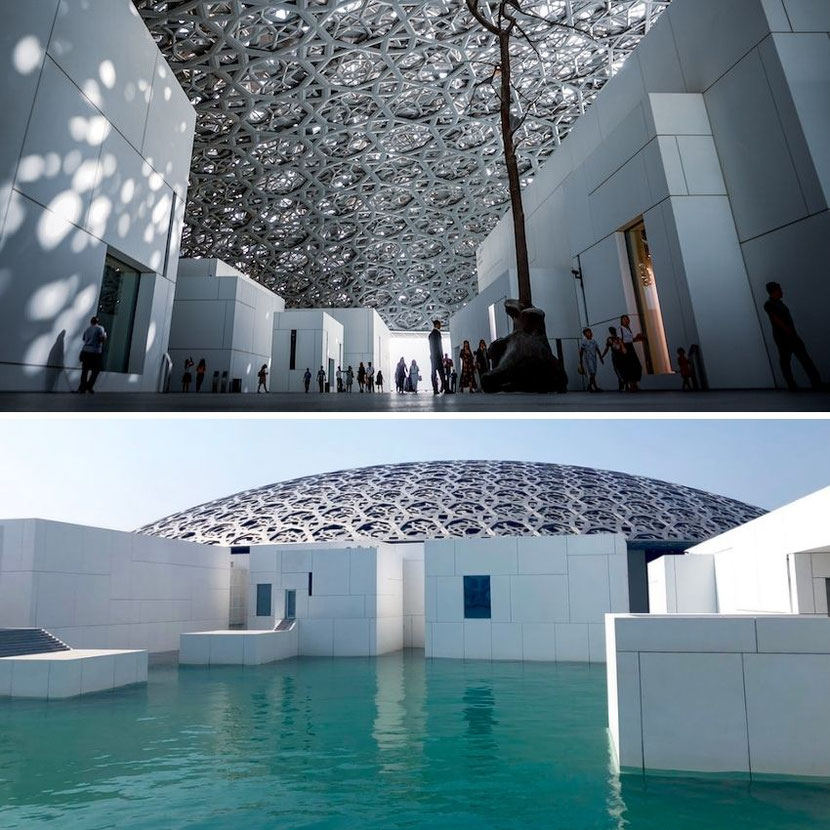 It gives you an excellent overview of the history, as you will see works of art in chronological order, from ancient times to the present. 
A chandelier by the Chinese artist and dissident Ai Weiwei completes the chronology of the exhibition: a 7-meter spiral "Fountain of Light". 
Louvre in Abu Dhabi is a symbol of cultural universalism, the embodiment of a new type of museum space, and a symbol of the country's openness to all cultures and peoples. The collection is very diverse and impressive.  Every visitor can learn here about the world's culture and find artworks of their own culture. 
---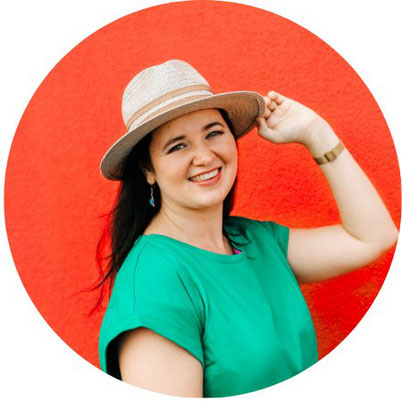 ABOUT THE AUTHOR
Hi, nice to meet you! I'm Sasha Naslin, a founder of The Alternative Travel Guide and a world citizen at heart.  
I traveled to 60+ countries on different continents and stopped counting cities after two hundred. 
I am Russian-French and write in Globish, as English is not my native language, so feel free to correct me or make fun of me :).
---