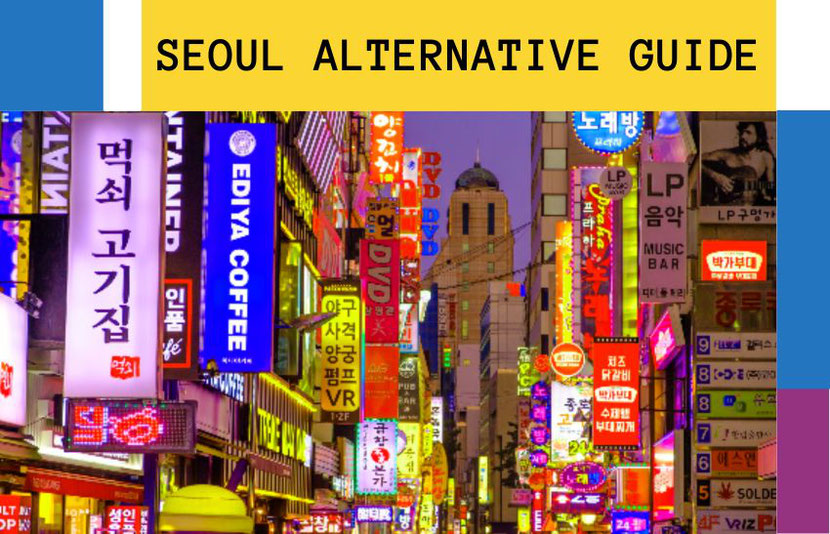 Tired of seeing crowded tourist sites and yet another palace or tower when you travel to Seoul? Then you'll love these 10 alternative and unique things to do in Seoul. Breathe life into your travel itinerary with these unusual activities, attractions, and locations and cool places in Seoul. 
From abandoned theme parks and oil tanks, to ghostly tours, drinking from toilets (hear me out), and a spiritual journey overnight in a temple, there's so much more to Seoul than the well-trodden must-see spots. If you're looking to escape the masses, create some unforgettable memories, and find unique photo opportunities, then read on and start exploring Seoul hidden gems. 
1: Explore The Abandoned Yongma Land Theme Park
Yongma Land, an abandoned theme park built in the 80s that closed its gates in 2011, offers the chance to explore a theme park without the usual queues and tickets.
For 10,000 KRW (about $9 USD), you can enter and explore the theme park at your leisure. Do you want to discover hidden places in Seoul? Peek into the ticket booths, sit inside the rollercoaster cars, and take pictures of this post-apocalyptic looking attraction. With fading signs, rusty doorways, and overgrown nature, this is the perfect place for a grungy photoshoot or cosplay, and it should definitely be on your list of Unusual things to do in Seoul. 
Many K-Pop videos have been shot here, too. If you're willing to pay a bit extra (30,000 KRW), you can even get the owner to turn on the lights at night and take a ghostly merry-go-round ride. Watch out though, the place may be haunted. Not for the faint of heart. Snacks and balloons are available to complete the theme park experience. 
Yongma Land Theme Park Address:
118 Mangu-ro 70-gil, Jungnang-gu, Seoul
2: Get Locked Up At Seodaemun Prison History Hall
Seodaemun Prison is a poignant reminder of the cruelty of governments against people.  Created during the Japanese occupation, freedom fighters were tortured repeatedly (and then executed) in the dark and cramped buildings.
After Korean independence in 1945, the prison kept its purpose and was used to break revolutionaries rebelling against the Korean dictatorship that lasted until the 1980s.
Now, it's open to the public with graphic displays of the torture methods used, as well as some hands-on experiences like getting locked up in a cell and being confined to a coffin-sized standing box. Experience the hardships that thousands suffered in the name of freedom and see the sights of some of Korea's worst atrocities. These days the Seodaemun History Hall is an off the beaten path Seoul destination and also popular K-Drama filming site, (including Goblin and Doctor John). 
Seodaemun Prison History HallAddress:
251 Tongil-ro, Seodaemun-gu, Seoul
3: Drink In Industrial Mullae-Dong's Craft Breweries
Mullae-Dong was once Seoul's dirty industrial heartland, full of mills, factories and workshops squashed in together between narrow streets and low rooftops.
Nowadays, Mullae-Dong has turned its creative energies away from industry and found a new home as an innovative mish-mash of artists, craft brewers, and designers. What makes this place so interesting to explore is the blend between art and industry that still exists. Indeed, some of the factories and workshops are still running in between the newer bars, cafes, art residences, and restaurants.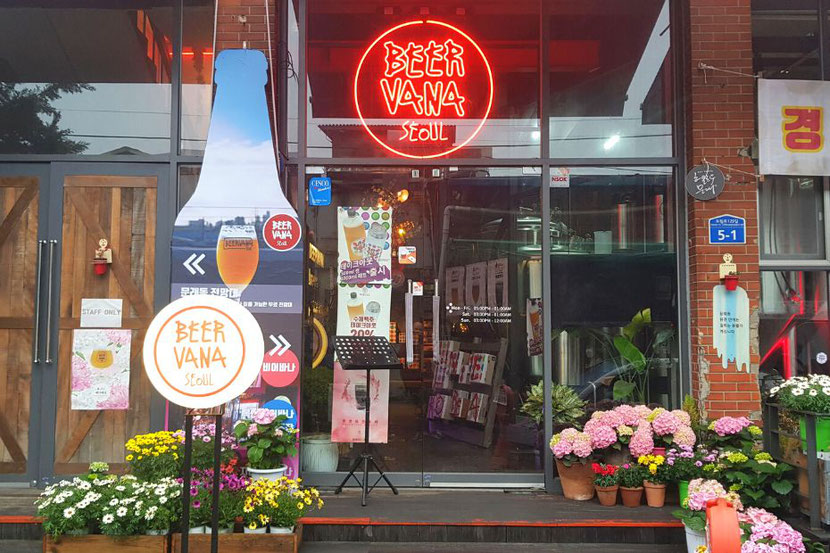 Part of this area is now the Mullae Art Village, where you can see artists at work and their various outputs on display, including wall murals, sculptures, and statues. The best way to enjoy all this off the beaten path Seoul is to visit one of the craft breweries in the area, sit with a beer and look out from the rooftop at the busy streets below.
Beervana Micro Brewery is one of the best in this area and has won several awards for its craft beers. If you want to explore off the beaten path Seoul, add Beervana Micro Brewery and the Mullae Art Village to your Seoul itinerary.
Beervana Address:
5-1 Dorim-ro 129-gil, Mullae-dong, Yeongdeungpo-gu, Seoul
4: Dress Up In A Korean School Uniform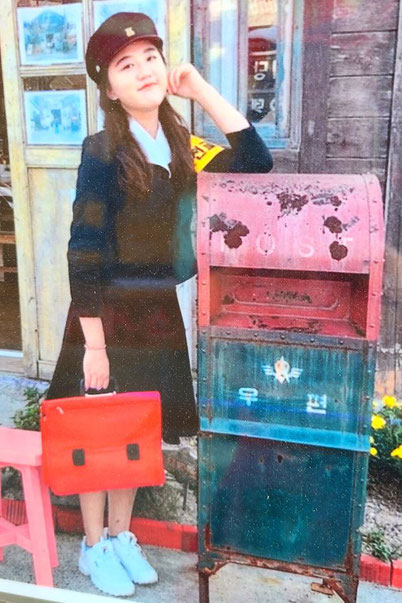 Whilst most tourists in South Korea yearn to dress up in traditional Korean handbook, there's another traditional costume that you can rent that makes for some interesting pictures – Korean school uniforms.
Dressing up in Korean school uniforms is one of the most unique things to do in Seoul. 
Fans of K-Pop will no doubt recognize the uniforms as they have been worn by many of their idols, including BTS and TWICE.
You can rent both traditional and modern Korean school uniforms when you visit Seoul and recreate your favorite scenes in iconic locations such as Ihwa Mural Village, Hongdae, and Gangnam.
For traditional school uniforms, Ihwa Mural Village offers the perfect background for a photoshoot as the winding hillside lanes are decorated with brightly-colored murals and, at the top of the hill, there are rooftop cafes and bars that look out over Seoul.
Address:
49 Naksan 4-gil, Jongno-gu, Seoul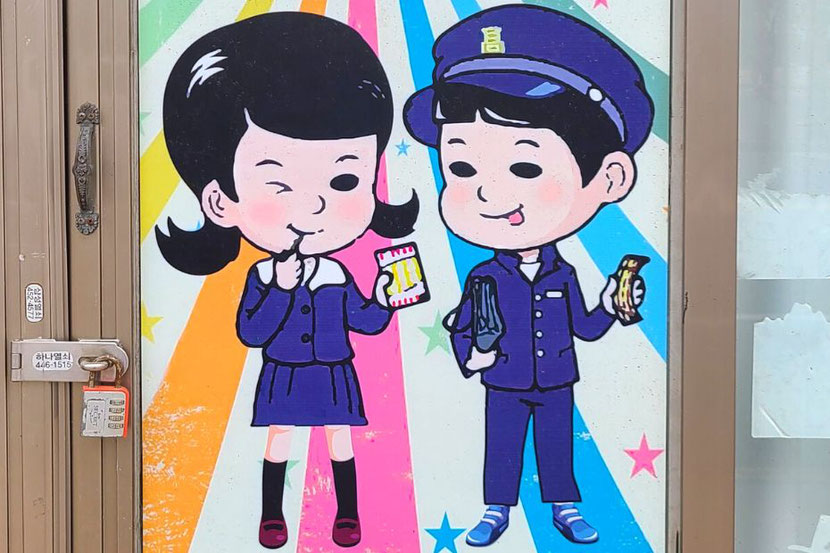 5: Take A Ghost Tour Around Seoul
Another spooky alternative activity in Seoul is a ghost tour where you can explore many hidden places in Seoul. Hosted by the Dark Side of Seoul, the English-language Seoul Ghost Walking Tour takes you around Seoul's most haunted streets and ghostly hotspots. Learn about infamous local urban legends, royal secrets and massacres, Korean serial killers, and those who haven't yet passed on to the other side yet and still linger, waiting to scare those foolish enough to find them.
A fascinating opportunity to learn and see more about Seoul's darker side and share an unforgettable experience with other brave souls, as well as discover unknown parts of Seoul you might never normally visit. 
6: Join A 3am Fish Auction & Get A Fresh Breakfast
If you've ever felt the urge to wake up incredibly early and see fresh fish flopping around on tarp sheets, or octopuses and crabs trying to crawl out of glass tanks, then you should visit Noryangjin Fish Market, one of the most unique places in Seoul. 
Located in a giant warehouse, the fish market is just that – a place where Seoul's restaurants come to buy the best fresh fish for the day ahead.
The auctions for the best catches start at 3am each day and visitors are allowed to watch the display and even join in if you want some seafood for yourself. If you're feeling hungry, you can pick up some cheap crabs, squid, shrimps, or many other wriggly sea creatures and (for a small fee) the kitchens in the fish market will make them into a freshly cooked meal for you.
Be warned, this is a messy place and you should expect to get splashed a bit. Bring boots to stop your toes getting covered in fishy seawater.
Noryangjin Fish Market Address:
674 Nodeul-ro, Dongjak-gu, 서울특별시
7: Experience Life In A Korean Buddhist Temple
A trip to a Korean Buddhist temple is a great alternative activity in Seoul, offering you the chance to see colorful temple architecture, marvel at golden Buddha statues, and smell the delightful incense that's burnt in many rituals.
Unfortunately, that's all most visitors to Seoul experience, and they miss out on the chance to see and learn more about the Korean Buddhist monks and their daily lives. Looking for unique things to do in Seoul? Try Templestay and find your true-self.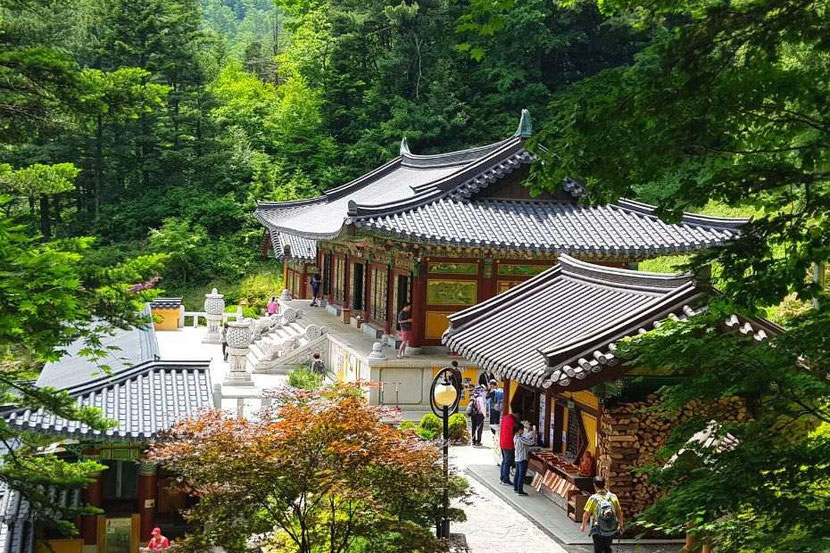 The Korean Temple Stay program is the perfect way to do this, showing you life inside the temple through tea ceremonies with Buddhist monks, workshops, prayer meetings, and even overnight stays in certain temples. Sleep on traditional futons, enjoy a vegan-friendly Buddhist breakfast, and take part in ceremonies inside the temple that regular visitors never get to see.
Exploring a big city can be spiritually draining, with lots of busy streets, shops, and other tourists, so why not experience Seoul off the beaten path and escape from the hustle and bustle and reconnect with your spiritual side for a day or two?
Temple Stay Program Website:
8: Drink A Latte From A Toilet Bowl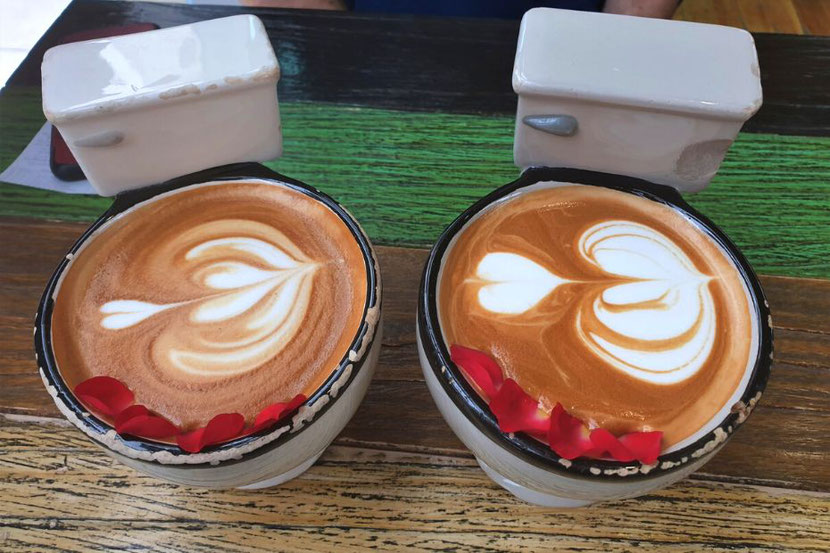 Perhaps one of the most disgusting-sounding cool things to do in Seoul is to take a trip to the Ddong Café in the Ssamziegil Art Mall.
The Poop Café, as it's known in English, is definitely not for those who are squeamish at the sight of poop, even though the poop-themed decorations are actually quite cute. You can borrow poop-hats and look at the colorful poop-pictures on display (great for weird photos).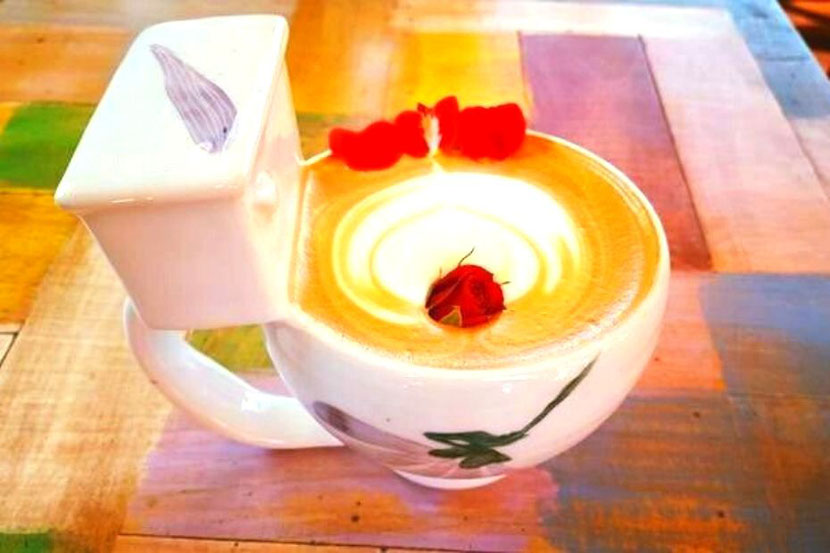 Ddong Café is a star of cool places in Seoul. The best part of this quirky café is the menu.
You can order pretty rose-lattes that come in a toilet-shaped cup, as well as not-so-appealing looking brown curries served in an old-style squat toilet bowl. They sometimes sell poop-bread as well with, you guessed it, chocolate sauce inside. 
Ddong Café in the Ssamziegil Art Mall Address:
44 Insadong-gil, Jongno-gu, Seoul
9: See Inside Seoul's Oil Tanks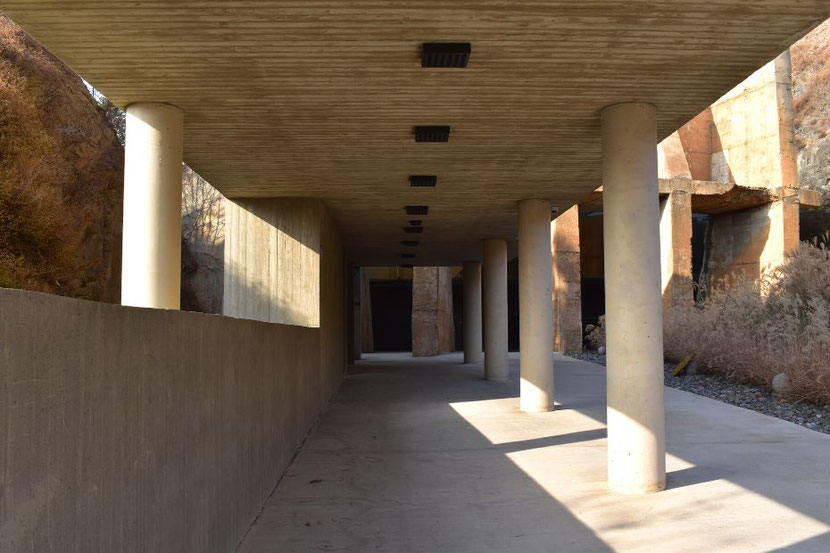 Once a storage facility for Seoul's emergency oil supplies, the Oil Tank Culture Park is now a curious collection of different attractions housed inside now-empty metal cylinders. The Oil Tank Culture Park is one of the underrated places in Seoul, but it is worth a visit.  
As part of an effort to reclaim abandoned parts of Seoul's industrial past for nature and culture, these oil tanks have been turned into galleries, performance halls, museums, cafes, and even a gigantic contemplation room. In amongst the rusty round rooms are silvery reeds and newly planted flowers that bring life and color to the area.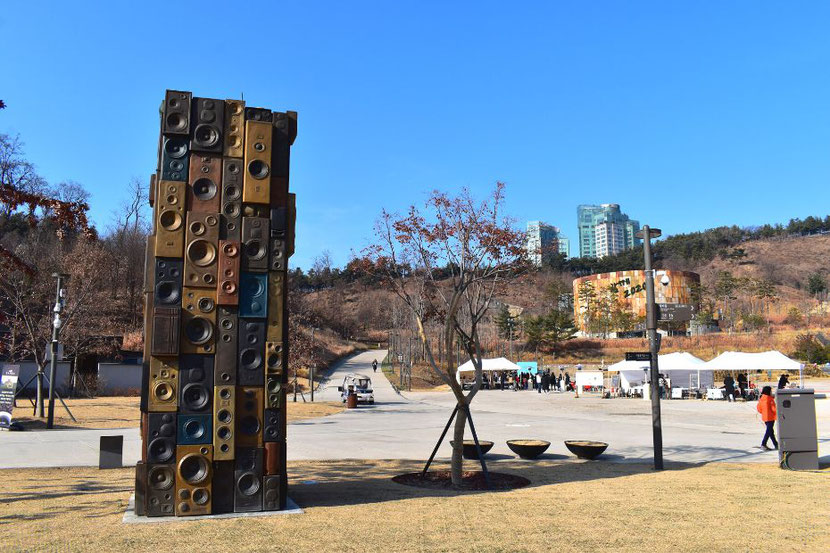 Architecture fans will love the industrial feel to the place, with impressive angles, volumes, shadows and curves that make it a great place for sketching or thinking. If you want to explore alternative Seoul, don't miss the Oil Tank Culture Park. 
Seoul Oil Tank Culture Park Address:
87 Jeungsan-ro, Mapo-gu, Seoul
10: Buy Unusual Souvenirs From Seoul Folk Flea Market
You never know what hidden treasures await you at the Seoul Folk Flea Market. This sprawling traditional flea market, one of the hidden gems in Seoul, contains various sectors spread over several floors, including clothes, electronics, antiques, and household goods.
When you wander around, you can see Seoul's history on display, from 1988 Olympic memorabilia, to artifacts from the Japanese occupation and beyond.
Find out what Samsung products looked like before they became the global powerhouse they are now (they used to be known as Sam-suck for their poor quality).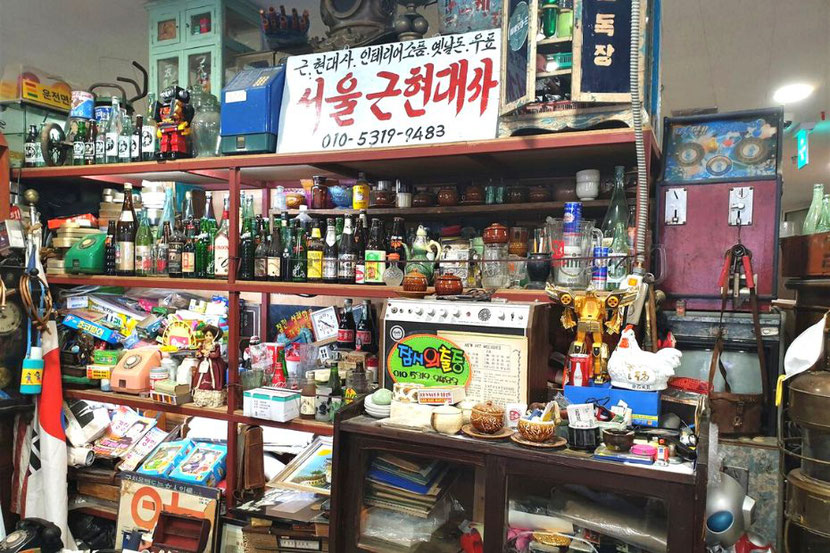 As for cool places to visit in Seoul, the Seoul Folk Flea Market is absolutely worth a visit. Not only can you find lots of traditional goods, such as Korean hanbok, you can also try lots of delicious Korean dishes in the market's food courts. If you're looking for an unusual souvenir from Seoul, this is definitely the place to visit. 
Seoul Folk Flea Market Address:
21 Cheonho-daero 4-gil, Sinseol-dong, Dongdaemun-gu, Seoul
About The Author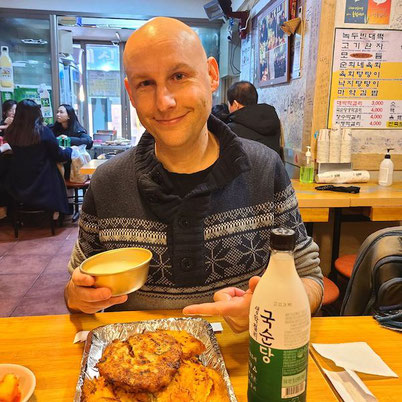 Joel is an expat who has lived and worked in South Korea since 2015.
He shares his passion for Korean food, travel, culture, and lifestyle through the Best of Korea.
You can find out more about Korea on this site, including how to travel around, what to see, the latest travel restrictions, and insights into life in Korea and Korean culture.
---
Images by Joel Marrinan 
Cover photo: image by Yu Kato https://unsplash.com/@yukato