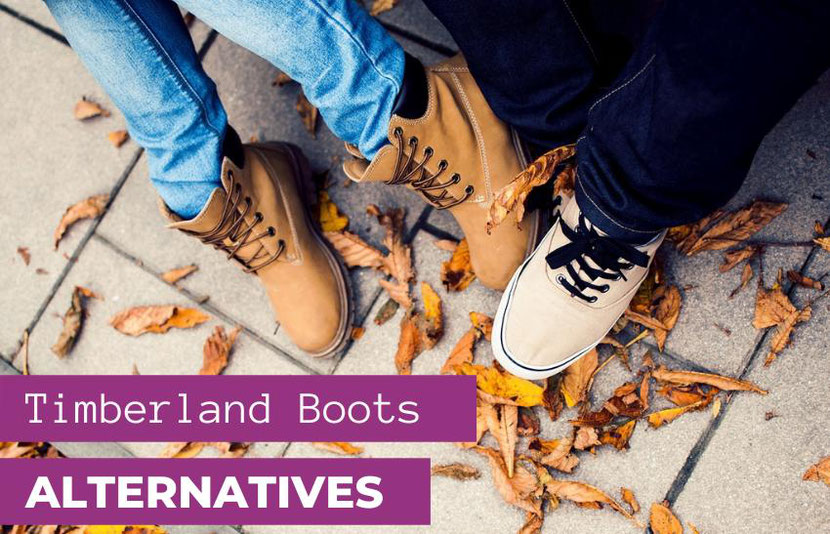 Disclaimer: The Alternative Travel Guide is a participant in the Amazon Services LLC Associates Program, an affiliate advertising program designed to provide a means for sites to earn advertising fees by advertising and linking to Amazon.com. As an Amazon Associate I earn from qualifying purchases. For more information, please read our disclaimer page. 
1. Woodland 6 Eye Utility Men's Boots Brown
The new woodland eye utility boots for men come with various features, making these shoes one of the best available stylish boots on the market. With its comfortable to wear and a breathable material used in its sole, this shoe model stands out among all other shoe brands. The shoe is made of 100% pure leather, which makes it soft, and it will be able to last for a very long period. 
Pros:
Stylish design.

Beautiful deep yellow color.

The rubber outsole comes with a deep pattern that helps in providing grip to your feet. 

The outer sole is comprised of a slip-resistant and extended rubber material that makes sure that the product lasts for a very long period, making sure of its durability.

The removable cushioned footbed provides comfort for people who wear shoes all day long.
Cons:
The shoe's weight is 800 grams, due to which the shoe wearer might feel that his feet are becoming heavy. 
Summary: are Woodland Boots right for you?
These shoes are recommended for casual use by youngsters as these shoes provide grip and are highly comfortable for daily use. 
On the other side, these shoes are a bit heavy that is 800 grams, and so these shoes might not be suitable for people with field jobs. 
However, the weight was not a problem for most customers, as Woodland shoes received lots of 5-star ratings on Amazon. The customers say that these boots like timberlands are robust, high quality, and very comfortable. 
Woodland shoes are boots that look like timberlands but cost much less. If you are looking for inexpensive and stylish boots, then these boots are for you. 
Click here to check the current price and to read more reviews. (paid link)
2. Caterpillar Cat Footwear Women/Men Colorado Boots
Cat footwear shoes come in two variants for both men and women, and these models have all the features one might ever ask for. This brand of shoes is highly fashionable, and people will surely look great in these shoes and impress others. The material of these shoes makes this model durable.
Pros:
The new cat footwear is highly fashionable, and it is also trending among the youngsters who like to go to parties and spend time with their friends.

The best feature of this shoe brand was that it had high elasticity and so it could easily adjust according to the size of the feet, making it adjustable and comfortable. 

Men and women can wear these shoes with jeans and casual pants and go to parties with their friends.
Cons:
The stretchable and elastic feature had some drawbacks too, and one of them was that the shoes could become too big.
Summary: are Caterpillar boots right for you?
This shoe is highly suitable for people who have large feet, and this is mainly because of the fact that these shoes have high elasticity and can be adjusted easily. 
On the other hand, these shoes might not be suitable for hiking or walking uphill as these shoes usually bend around ankles which might be annoying. 
Click here to view Caterpillar boots and read more reviews. (paid link) 
3. Lugz Men's Convoy Fashion Boot
The new Lugz convoy fashion boots are available for men and come with various features. They are fashionable shoes made up of 100% Thermabuck, which means that people will find them comfortable to wear without fear of damaging their feet.
Pros:
The thermabuck material means that the product is easy to wear, and one could wear it all day long without any discomfort. 

The boots are light in weight which means that people can wear them anywhere. You can be sure you will not feel that your legs are getting heavy even after wearing them all day long.

These new Lugz convoy fashion boots come in vibrant colors, which will make them look attractive when you wear them, and so you will be able to attract people's attention and feel stylish. 

Inexpensive and affordable

Suitable for vegan people 
Cons:
These shoes are not made up of genuine leather. It can be a disadvantage for some people who are used to leather shoes.
Summary: are Lugz boots right for you?
4. ARRIGO BELLO Snow Boots Women's Winter Boots
The new Arrigo Bello snow boots are made for people who love to travel in the winter season and love adventures while hiking with their friends. These boots are made up of very high-quality PU leather, making sure to give an excellent feel to people who wear them all the time as it is soft and comfortable.
Pros:
PU leather material is used, making sure that the people who wear these shoes stay comfortable.

As the boots are high rise, this quality makes sure that the shoes give good support to the ankles of people wearing them. 

These shoes are light in weight. It counts as easy wear for the people and won't feel them heavy all day long. 
Cons:
The sole is not water-resistant, and so this will make the sole crack when contacting any surface of the water.

PU leather wears out faster than real leather. 
Summary: are Arrigo Bello boots right for you?
5. Ankle Boots Women Fur Lined Snow Shoes