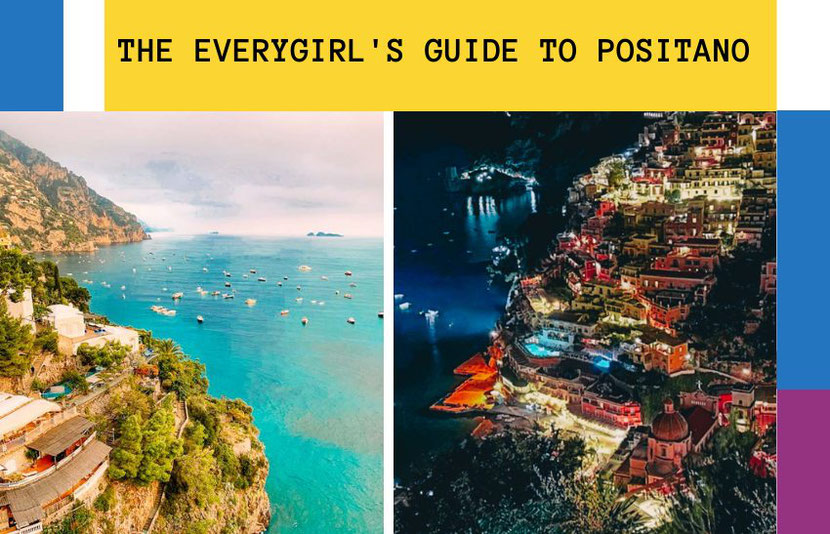 Traveling to Positano Italy? Then you'll need this Positano travel guide to plan your next trip. We all know the scene. 
The endless horizon, the subtle rainbow of pastel buildings set into a dramatic mountainside, the cotton candy sunsets, the romance of it all. This image has dominated screen savers and travel blog headers for years. 
The Amalfi Coast is one of the most postcard-worthy vistas in Italy, and at its heart is Positano: a town atop many travelers' bucket lists. Probably everyone wants at least once in his life to visit Positano Italy. 
But let's be clear. 
In Positano, you pay to play. 
Replete with jet-setting influencers, heiresses and ultra-wealthy businesspeople, it is hard for the everygirl to keep her head above water, financially speaking, when visiting the city. 
My friends and I, we love a challenge. 
So we traveled to Positano with our sights on a budget-friendly, world-class experience.  I'm here to share that experience with you in this Positano travel blog. 
Positano Travel Guide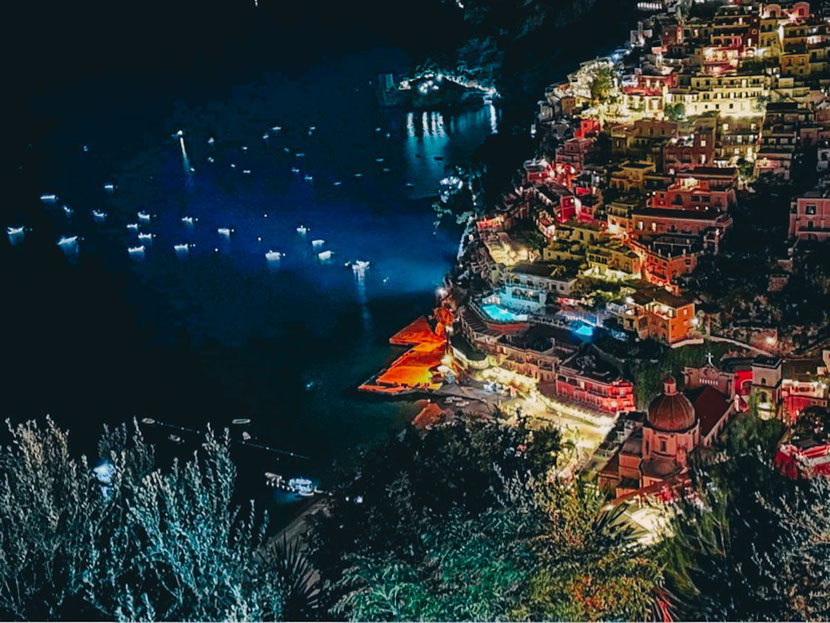 Positano Accommodation
We planned to shack up on the coast for four nights. We wondered how to visit Positano on a budget. 
After scanning hotel listings advertising a shocking $1,000 room fee per night, we relegated ourselves to renting an apartment or a B&B. 
At a reasonable cost of $200 per night, the two of us found a beautiful apartment with a sprawling terrace and the quintessential Mediterranean whitewash decor. Our hostess gave us everything we needed, including a bottle of wine to toast our first night. And boy, did we need that wine. 
The topography of Positano is challenging (understatement of the century). To make it from our apartment to the beach, we counted 617 stairs. Thankfully, our crew was reasonably mobile and could manage the daily commute. Still, the limited vehicle access was certainly a surprise.
For those willing to spend a bit more cash, a porter service is available and costs between 10 and 20 euros per bag. 
Note: The Village of Positano is currently building an elevator, which begins on the main inter-city road, and up to one of the topmost pedestrian corridors in the city. This is projected to be complete in 2023 for lucky future vagabonds.
If you wonder where to stay on the Amalfi Coast on a budget,  you may consider staying in Sorrento. 
Check out ANTICA TENUTA CELOTTO that provides cozy rooms with sea views. Le Axidie Beach is 2.5 km from the accommodation, while Chicchi Beach is 2.6 km away. The garden is truly breathtaking, with a large pool and two smaller ones. It's a wonderful place to relax and enjoy the beauty of nature. This lodging option is quite budget-friendly, with rooms available to rent for only 100 euros per night.
Another great affordable place is B&B La Rada, a nice and cosy accommodation located right in Sorrento. The B&B's location is near the heart of the city, with numerous dining options in the surrounding area. The accommodation is conveniently located just a short 15-minute stroll from the beautiful Marameo Beach. For those looking to venture a bit further, Leonelli's Beach is also within reach at just 0.8 miles away.
Despite Positano being a popular destination for wealthy visitors and boasting extravagant luxury villas and hotels, it is still possible to discover numerous budget-friendly accommodation options. 
One of such budget places is a B&B Costa Blu. It's a beautiful place at an affordable price close to Path of the gods.
The rooms are from 100 euro per night. 
Hotel Dimora Fornillo is located in a beautiful, historical building overlooking the sea in Positano. This hotel boasts a bar, a terraced garden, and air-conditioned rooms equipped with a mini-bar. Guests can enjoy stunning views of the sea from the hotel's shared terrace. If you plan to visit Positano during the off-season, you may be able to rent a room at Hotel Dimora Fornillo for a rate of 150 euro per night. 
Eats
Admittedly, it took us a couple of days to work out where we could score some food without paying a premium. 
One of the most valuable Positano travel tips is this: as a general rule of thumb, we found that the higher on the mountainside you were, the more affordable the prices were. As you inch closer to the beach, there appears to be an increase in tourist traps.
This principle can be applied to retail and grocery stores as well. 
I recommend stocking up on household needs at the market store near the Liparlati bus stop. Here you'll find very reasonable prices and all of your staples. Practice basic Italian for this store, as the owners speak limited English.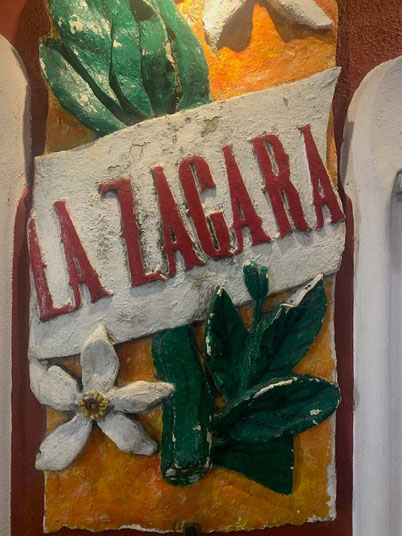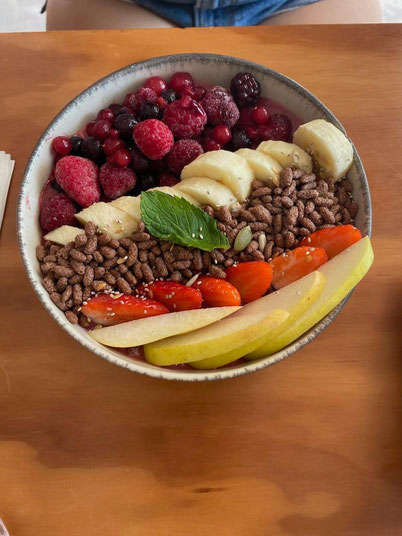 Our favorite restaurant (which we returned to three times throughout our visit) was located near the center of town. La Zagara was priced well, with main dishes costing around 20 euros and a selection of wine that didn't break the bank. They also offer Italian breakfast, and we were happy to score two cappuccinos, two croissants, and a sandwich for 15 euros total. 
If you're looking for a more North American-style breakfast, head to Casa E Bottega. Here, you can find pancakes, acai bowls and more, beautifully plated but at a slightly higher price point. 
Entertainment
The party scene in Amalfi coast Positano Italy was not only reserved for the summer months, with beach parties, nightclubs, and cocktail bars all open late into the evenings during our October trip. 
Our crew wasn't much for late nights, but we did wander down to the beach party, where we danced to Paradise by Coldplay and watched a fire show from small boats on the ocean. 
Tourists will notice how North American-centric the entertainment is, with American Top 20 hits playing at all the bars and pianists crooning to English jazz tunes in the cocktail lounges. 
Activities & Things To Do In Positano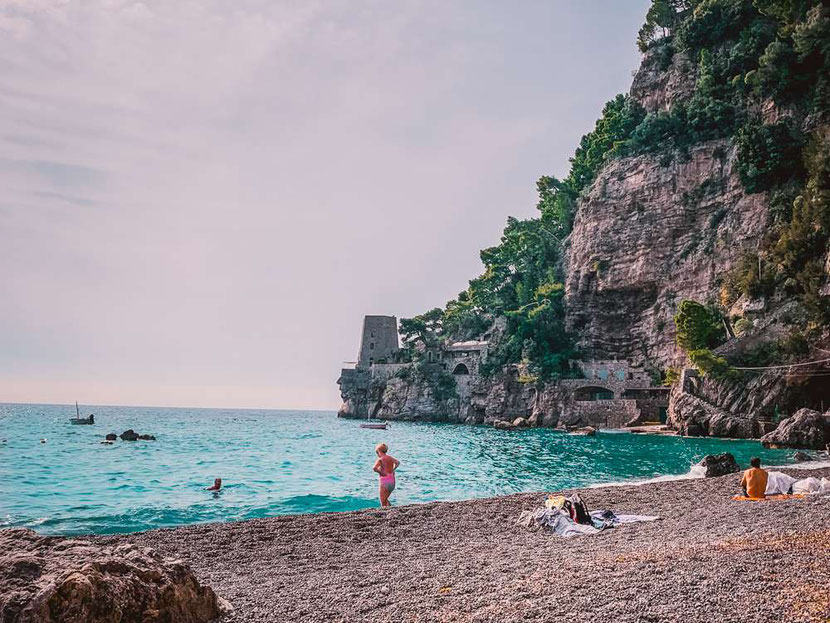 The next and most interesting part of this Positano Italy travel guide is related to activities. Speaking of beach parties, if you're looking to spend the day at the beach, BYO towel and chair to save some cash. The two main beaches in Amalfi Positano offer recliner sets with umbrellas and table service from the bar, but the cost is steep - 60 euros for a pair on the main beach and 50 euros for a pair at the second beach down the road.
Of course, we opted for the affordable alternative, brought our towels down, and sipped on some Peroni's from the grocery store for two euros apiece.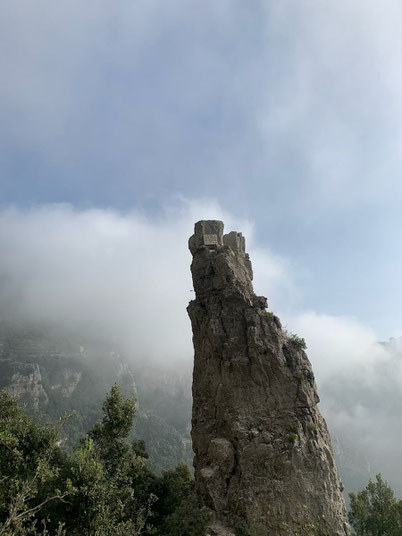 Another must-see on your trip to Amalfi Positano is The Path of the Gods.
This legendary hiking trail takes you way above the cloud cover and along a narrow goat trail locals once frequented as the only connecting artery between villages. 
From Nocelle to Bomerano, this path is 6.5 kilometers long. Suppose you're choosing to hike from Positano.
In that case, you'll need to first scale the 1,700 stairs up to Nocelle, adding just over two kilometers to your trek.
A friend and I decided to tackle the hike from our AirBnB in Positano. This out-and-back clocked in at just shy of 18 kilometers (thanks, Garmin!) and two very sore sets of feet. Hikers can also choose to catch a ferry or bus back from Nocelle or Bomerano, depending on their direction.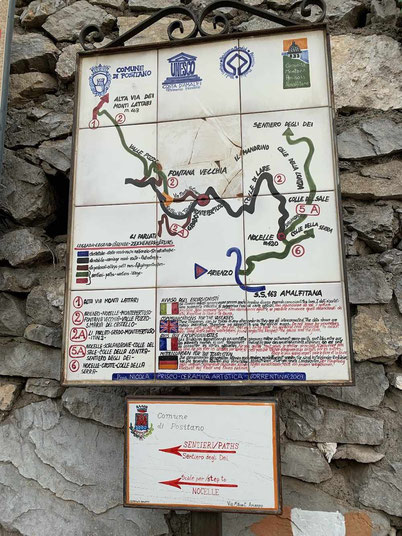 The payoff is well worth the aches and pains. We felt like deities, walking along the crest of the mountains and looking down into the abyss of clouds below. We were even greeted by a herd of goats, who alerted us of the presence with the soft chime of bells around their necks. 
Make sure to rise early for this hike as our return route was bottlenecked by hoards of tour groups exploring the paths.
Positano Travel: Transportation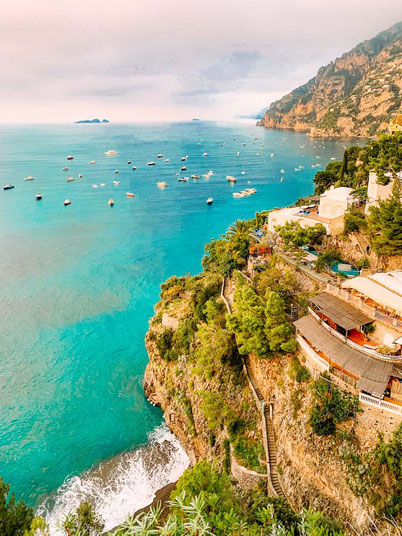 How to get to Positano? You have four main options for transportation in and out of Positano: renting a vehicle, taking the bus, hopping on a ferry, or taxiing. 
During our Positano trip, we opted to take the bus into Positano from the train station in Sorrento, which cost us just shy of two euros each. I think it's the best way to get to Positano.
The road to Positano is roughly one hour, and folks who tend to get carsick should be wary. Constant twists and turns along the coast, overlooking the nearby cliffside, rendered a couple in our party unwell. 
On the way out of Positano we chose to take the ferry, which stopped over in Capri before moving on to Naples. This was about a two hour journey and set us back 26 euros apiece. The views were lovely and the canteen was well-stocked with snacks and beverages. 
If you happen to have some extra time during your trip to Positano, I highly recommend taking a day trip to Capri. This stunning location boasts breathtaking beauty that is sure to leave you in awe. Trust me, it's definitely worth your time to visit!
Alternatively, folks could choose to take a taxi into town, which is decidedly more expensive, or to rent a vehicle. We chose to forgo both options in favor of more economical alternatives.
To Sum it Up: Is Positano worth it?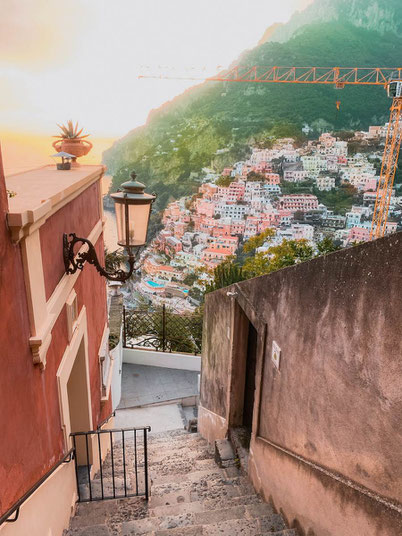 Is Positano worth visiting? Absolutely! It's a gorgeous beautiful place that will stay in your memory for a lifetime. But, there's a but. In Positano, you will have to work to find a deal. The majority of the city has boosted prices in response to an influx of North American tourists. 
The further you are from the beach, the more authentic your experience will become. 
Natural beauty is the big pull for Positano, and the Path of the Gods is a must-see for visitors. 
The village always has something fun going on, even during the shoulder season.
The food was delicious, and the ocean water was the perfect temperature.
But ye be warned - this city of stairs demands muscular calves. 

Nevertheless, visiting Positano is always a good idea! I hope this Positano blog has inspired you to plan a trip to Positano. 
About The Author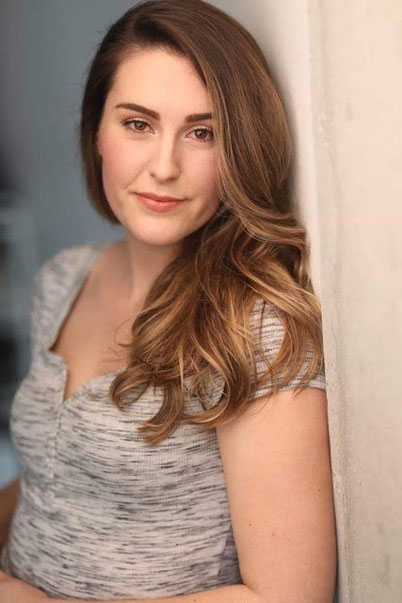 Rachael Westgate is a freelance writer who offers a wide range of web copy and content writing services for small businesses and creative entrepreneurs.
She believes that the best way to convert readers to clients is through sharing unique stories and building connections.
She specializes in real estate, tourism and lifestyle content.