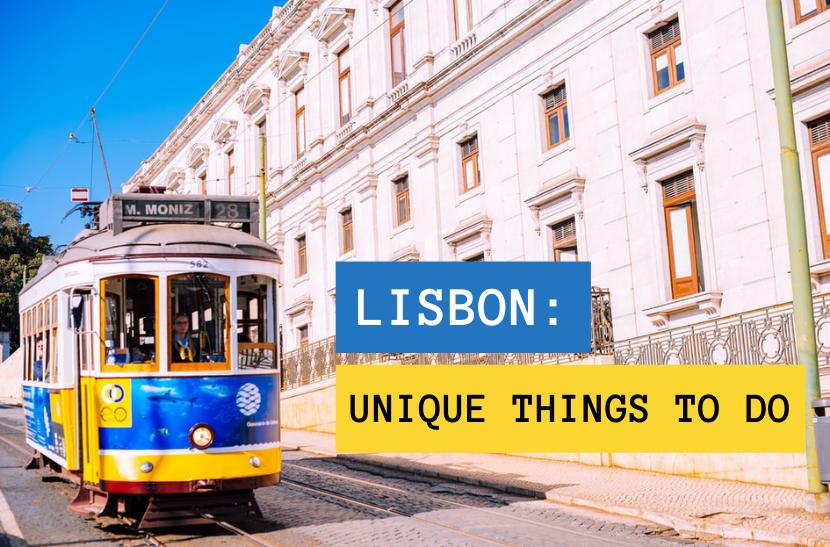 I don't know a single person who doesn't like Lisbon. I fell in love with this city from the first Pastel de Nata and irrevocably. There are so many cool things to do in Lisbon that I could spend at least a year there. In this blog post, I have collected the most exciting places and unusual things to do in Lisbon: what to see, experience, and taste in Portugal's capital to fall in love with it. 
My trip to Lisbon was a fantastic mix of tourist spots and Lisbon hidden gems. To feel the city's atmosphere, sometimes you just need to turn into the first street that comes along, adjacent to the tourist one. Don't be afraid to wander around the city without looking at the map. Just follow your intuition and discover even more Lisbon hidden gems.
Disclosure: some links in this article are affiliate links. As an Airbnb Associate, I earn when you book through this link at no cost for you. For more information, please read our disclaimer page. 
Hunt for Lisbon Street Art
As a street art fan, I went hunting for famous murals and hidden gems of Lisbon street art.
I have visited almost all European capitals, and I can confidently say that Lisbon is the European capital of street art. It seems to me that I have not seen so many murals and small pieces of street art anywhere in Europe. 
For a long time, graffiti in Lisbon was considered vandalism rather than art. The city authorities led the fight against street art in Lisbon for years. Tired of the constant costs of cleaning buildings, the city council recognized graffiti and urban art as legitimate forms of creative expression and began to support artists.
Street art festivals are held in Lisbon every year, where Portuguese and international artists participate. Eminent artists regularly come to the UnderDogs project gallery with exhibitions. 
Most of the street artworks are in residential areas far from the tourist center. Since I didn't want to spend too much time looking for paintings, I decided to go on a street art tour.
In a few hours, I visited dozens of street art paintings and, most importantly, found out who created them and why. Sometimes the message that the artist wanted to convey is not entirely obvious to non-local people. The guide on the street art tour explained what problems the locals of Lisbon have and how this is expressed in local street art.
Many of the street art paintings touch upon common human problems that Lisboners experience and each of us. 
For example, this giant mural raises the issue of death fear. The horse seems to look inside itself and its skeleton separately from itself. The painting reminds us that the horse will become just a skeleton one day, the same as us. The question is: how do we feel about it?
This picture makes us think about a merge of the world of the living and the dead's world and the transience of life. Created by Spanish artist Ariz in 2011, the Pastel Horse has been Lisbon's tallest street art project for years. This 18m (59ft) horse is painted on a 7-story building. You can find this giant philosophical horse on Rua Manuel Jesus Coelo, just a few steps down the street from Avenida Metro Station. The mural is impressive not only in size but also in its painting style and the message it translates.
The best Lisbon hidden gems are street art creations that you stumble upon your walk around Lisbon. Sometimes, it's even possible to see the street artist in action and be the first person who sees a just born piece of street art.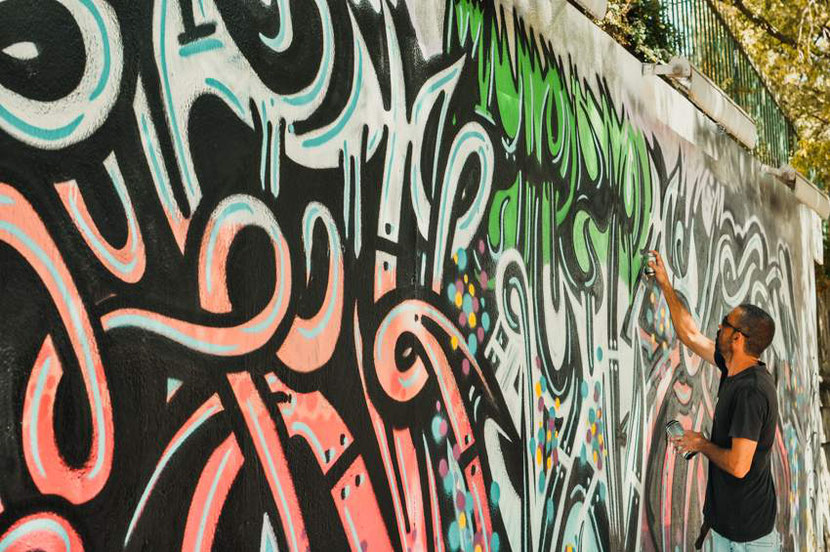 You will find street art in Lisbon everywhere you can imagine, but here are some addresses with impressive street art pieces: 
Galeria de Arte Urbana or the Urban Art Gallery on Calçada da Glória, 1250-096 Lisboa
Aka Corleone and Hedorf's artwork on Rua de Sao Bento
Cyrcle mural on Rua Presidente Arriaga – Travessa dos Brunos
Teatro Maria Vitoria with tons of street art 
Amoreiras on Rua Artilharia 1, Rua Marques de Fronteira and Conselheiro Fernando de Sousa
The Crono Project on Avenida Fontes Pereira de Melo
Discover Why Portuguese Tiles are Unique at The Azulejos Museum And Even Create Your Own Tile
Walking along the Lisbon streets, I admired the fabulous decoration of houses with ceramic tiles, which became a Portugal symbol. This famous ceramic tile is called azulejo, and it is now impossible to imagine Portugal and Portuguese architecture without it. 
Finding places with these extraordinary tiles turned into an adventure for me. I found it on street names and house numbers and the facades of buildings and churches. The more time I spent in Lisbon, the more I immersed myself in the Azulejos culture. In Lisbon, the cult azulejo patterns went beyond architecture and spread to the entire Portuguese lifestyle. I've found azulejos on grocery packs, T-shirts, bags, tablecloths, plate coasters, mugs, and even socks. Lisbon has everything to delight the azulejo tourists. 
At the Azulejo Museum, I learned about the history of these lovely tiles. As it turned out, this is not really a Portuguese invention.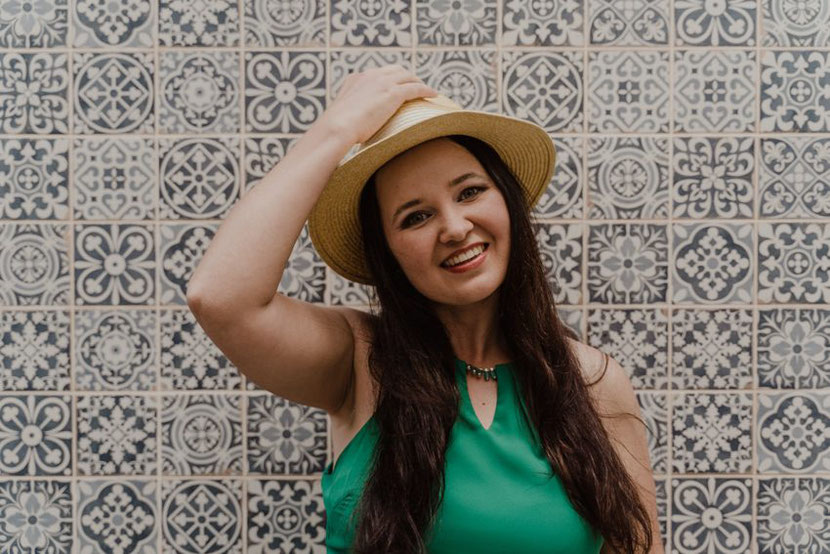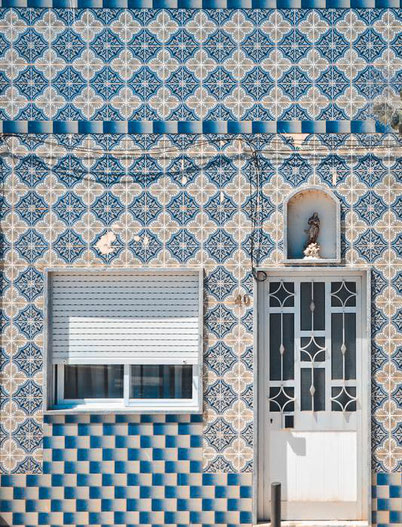 In the XIVth century, during the Arab rule, The Moors brought the tradition of making tiles to the Iberian Peninsula. Tiles began to be produced in Spanish Seville in the 15th century. The first tiles in Portugal were those brought from Spain. You can see the very first azulejos at the Sintra National Palace - Palácio Nacional de Sintra. 
The Portuguese fell in love with tiles not only for decoration but also for their practical applications. In summer, tiles provide an additional layer of protection from heat, and in winter, they protect facades from dampness. 
In addition to the Arab heritage, the Dutch also influenced the modern look of the Portuguese azulejos. The Dutch decorated the tiles in blue and white colors, and instead of Arabic patterns, they depicted people, objects, and scenes. In the 16th century, the Portuguese invited Flemish specialists to teach the Portuguese this intricate craft. 
So, having absorbed the best traditions, Lisbon became a true center for the production of azulejos in the 18th century. The Portuguese have developed their own unique style. Until now, azulejos are only hand-painted. 
At the Azulejo National Museum, you can learn more about tiles' history and see a massive exposition of tiles from different eras and made in various styles. 
If you decide to visit the Tile Museum, you can also see one of Lisbon hidden gems, a sheltered monastery courtyard.  Not many tourists know, but the Azulejo Museum is actually housed in the Monastery Mosteiro da Madre de Deus.
Therefore, you can visit the museum and relax in the monastery courtyard, a picturesque place with benches, a fountain, and a park. This place deserves to be added to your Lisbon itinerary, and I promise it will not disappoint you. 
To enhance the museum and monastery experience, take a coffee, or have lunch at the museum restaurant with a unique interior.
The hall is decorated with the 18th-century tiles that once belonged to a kitchen of a palace.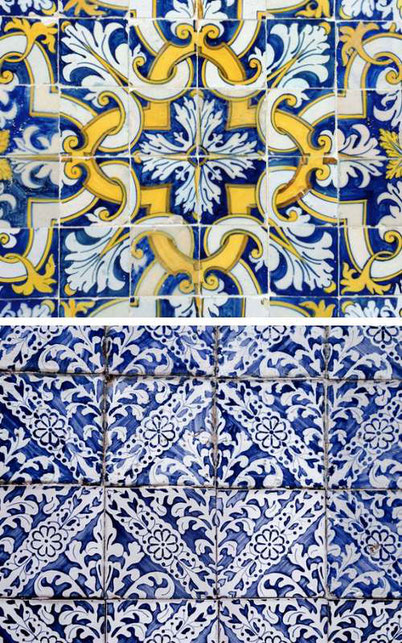 Practical information for visiting The Azulejos Museum:
Official website of the Azulejos Museum.
Opening hours and ticket prices 
Museum address: Rua da Madre de Deus, 4, Lisboa. 
It is located outside the historic city center on the banks of the Tagus River (Tahoe). It is easy to reach by metro to Santa Apolonia station. The museum is a 20-minute walk from the metro station.
If you are not a fan of long walks, you can get to the place by bus number 718, 742, and 794.
Tuesday to Sunday from 10h00 to 17h00.
Closes at lunch time from 13h00 to 14h00
Last entrance at 16h45
You can also get FREE admission to the museum and ride Lisbon's metro, buses, and trams for free with the Lisbon Card. 
Lisbon card is a great way to save money on attractions as it includes free admission to 37 museums and historic buildings in Lisbon. 
Discover the Hipster Side of Lisbon at the LX Factory
A highlight of my Lisbon trip was a visit to the hipster space LX factory. 
In 1846, this place was the biggest in Portugal cotton spinning mill. A village for workers and their families appeared near the factory. It had all the infrastructure like a school and kindergartens. But, over time, the company went bankrupt. It was bought by the company Companhia Industrial de Portugal e Colónias, and a little later, the factory passed into the hands of the owners of the company Gráfica Mirandela.
For a very long time in Alcanar district, where the LX factory is located, the loudest sound was working machines' sound. Gradually, industrial production in Portugal declined, and a huge factory area of 23,000 square meters remained unused.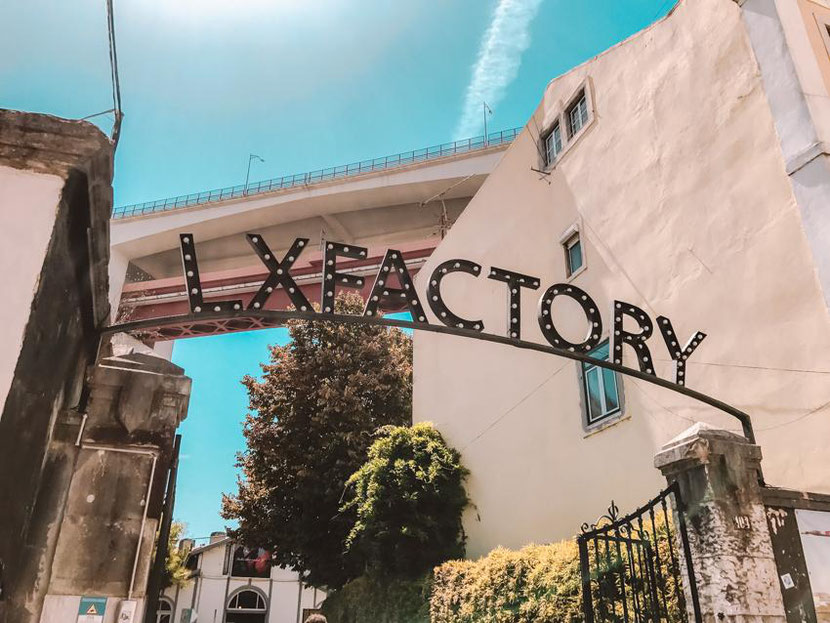 In 2008 this industrial space attracted young and creative people and also French investors. The former factory turned into an art village.
Young entrepreneurs and startups started renting small premises here for work, business, or product creation. 
Today, more than 200 companies operate in the LX Factory. For Lisbon residents, the LX Factory has become synonymous with the trendy, creative place loved by local and traveling hipsters. 
Address: R. Rodrigues de Faria 103, 1300-501 Lisboa 
By the way, a fun way to get there is to take a ride on a Lisbon electric scooter.
Taste Unique Lisbon Food
Coming to a new country, we want to plunge into its flavor, learn new things and, of course, taste its cuisine! Who doesn't love good food?! Are you ready for an extraordinary culinary experience in Lisbon? 
Portuguese cuisine is not well known outside Portugal, but it is varied and delicious, even though it consists mainly of simple dishes. Portugal's geographic location has made fish the main dish in Portugal.
The most popular fish among Lisboners is cod. There are so many ways to cook it that the Portuguese say you can cook cod every day throughout the year without ever repeating it. I don't think the Portuguese even know how many cod recipes there are in Portugal. 
First of all, try Bacalhau à Brás, a traditional cod dish. The dish consists of Bacalhau cod with fried potatoes, thinly sliced onions, eggs, olives, and parsley. Originally from Lisbon, this traditional Portuguese dish has become famous throughout Portugal.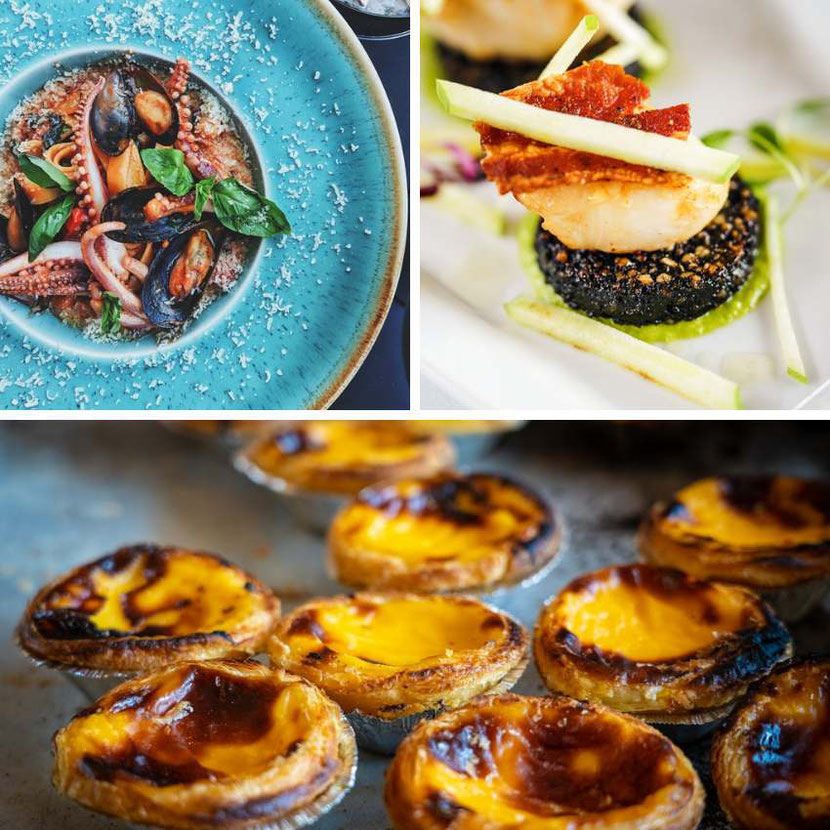 Another iconic fish dish is Sardinhas assadas - fried sardines. The Portuguese eat Sardinhas assadas during the Santos Populares festivities in Lisbon in June. Grilled sardines are very juicy and aromatic and are usually eaten with traditional cornbread.
Don't leave Lisbon without trying a saldo verde soup. It contains various vegetables, chorizo sausages, and kale, giving the soup a pleasant green color and delicate taste. 
Feijoada is a high-calorie dish that should also be on your Lisbon food bucket list. It's a stew with beans, cabbage, pepper, rice, and various smoked meats and sausages. 
If you visit Lisbon in summer, don't forget to try snails (caracóis), as summer is the season for this. Signboards with the inscription "Há caracóis" in the windows of cafes and restaurants will remind you about it. Snails are a great Lisbon beer snack. 
The peculiarity of Portuguese cuisine is that almost every dish comes with potatoes as a side dish, most often boiled, although it can be fried or mashed. 
Vegans and vegetarians will not be disappointed by Lisbon either. Moreover, they will find dozens of vegan restaurants with original Portuguese vegan cuisine and will be convinced that Lisbon is a cool vegan destination. 
If you are a fan of unusual and extravagant dishes, try Arroz de cabidela, one of Portugal's oldest dishes. It is rice cooked with rooster's blood. Animal blood is mixed with vinegar to reduce the strong, specific taste. It originated in the northern Minho region but is also popular in Lisbon. You can be horrified, not understand it, but it is an authentic Portuguese dish. Would you dare to try it?
Oh, and just so you know, Lisbon has some pretty affordable food options, which is great if you're trying to save some cash during your travels. With lots of bakeries, cheap restaurants, food courts, food markets, you will be able to reduce your food costs in Lisbon. 
Enjoy Sunset at Lisbon Waterfront and Marvel At Unusual Colorful Statues
After an intense day in Lisbon, I enjoyed coming to the Avenida Ribeira das Naus in the evening and relaxing by the water. One of the cool things to do in Lisbon is to watch the sunset on the Lisbon waterfront, sipping Portuguese Sangria in a beach bar, and listen to street musicians.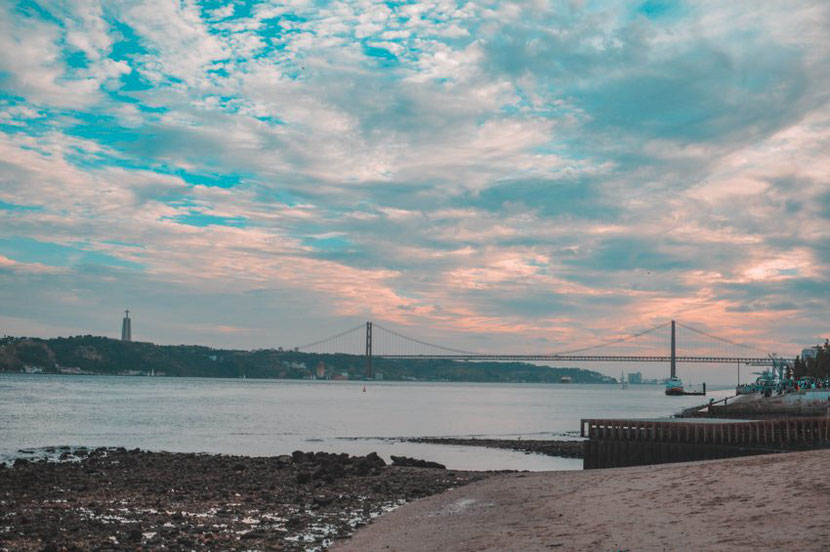 During my evening walks along the Lisbon waterfront, I came across unusual sculptures made of stones on a sandy beach. The next day I walked by again and saw two artists building new sculptures next to others.
As it turned out, these were artists Miró and Pédro. They collect stones that waves eject from the Tagus River. 
Then Miro puts stones on top of one another and balances them, while Pedro paints them, creating unusual sculptures of different sizes, shapes, and colors. 
Every day, the artists Miro and Pedro gather on Tagus River banks to build new sculptures and repair those that collapsed at night due to the waves. If you love quirky places and contemporary art, stop by the colorful sculptures to appreciate open-air art.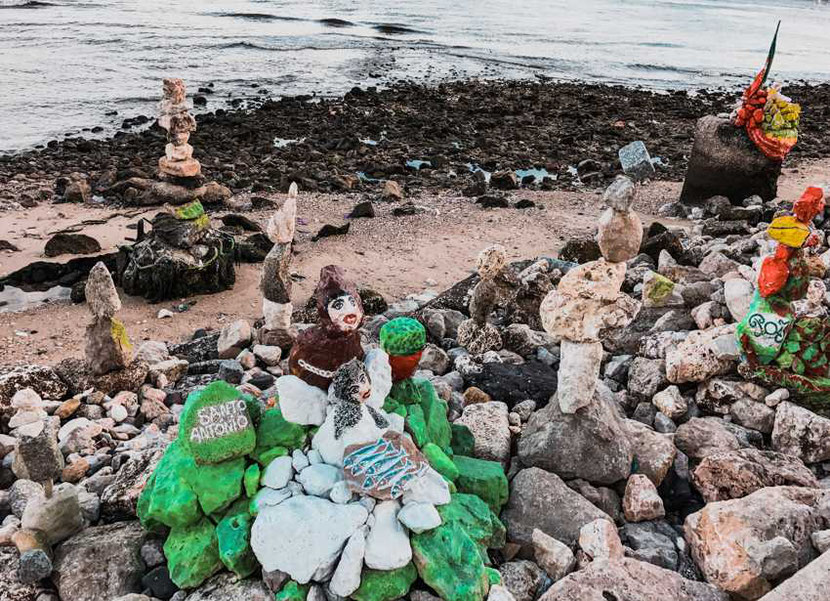 With love,
Sasha & The Alternative Travel Guide 
SAVE IT ON PINTEREST FOR LATER: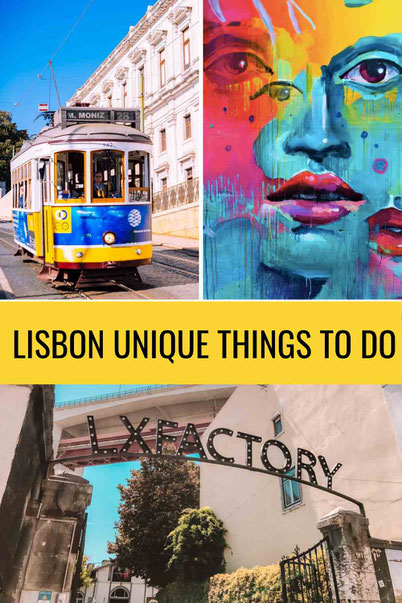 ---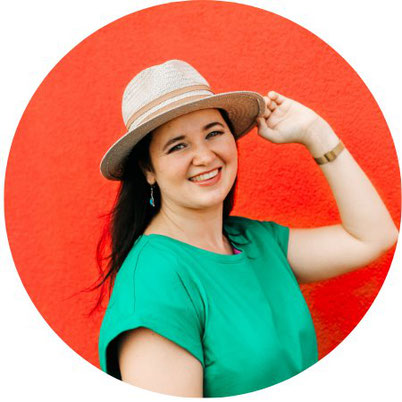 ABOUT THE AUTHOR
Hi, nice to meet you! I'm Sasha Naslin, a founder of The Alternative Travel Guide and a world citizen at heart.  
I traveled to 60+ countries on different continents and stopped counting cities after two hundred. 
I am Russian-French and write in Globish, as English is not my native language, so feel free to correct me or make fun of me :).
---