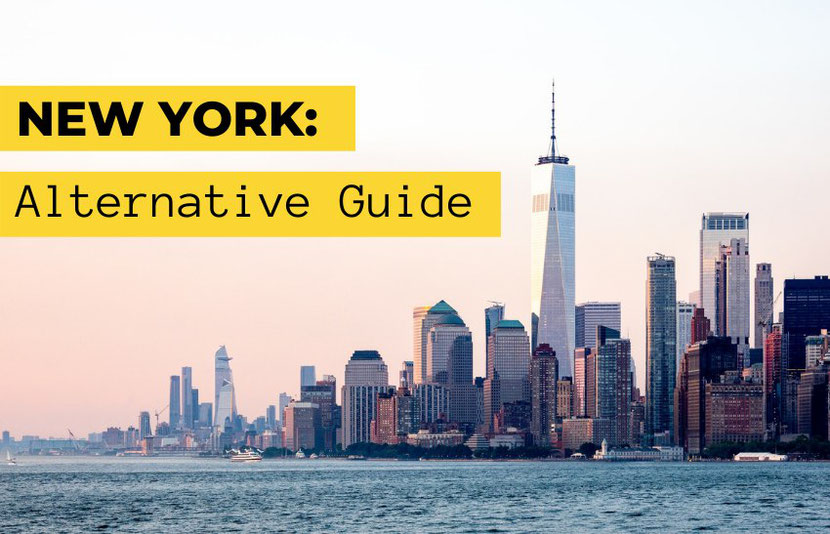 If you are looking for the hidden gems in NYC, you are in the right place. New York is one of those cities that capture people's imagination. There's just something about it that seems so grand, so massive, so powerful and so wholly American in its identity because of the fact that so many immigrants throughout its history have made its home in the city when they've passed on through Staten Island. 
There's just something that makes it a unique visit; especially compared to older cities in the world that have existed for thousands of years. By comparison, New York is so young, yet has achieved so much in the minds of so many. So because of that, it's a great tourist location for people from the whole world with so many shops, art exhibits, restaurants and more. 
In fact, if you're planning a trip to the city itself, here are some locations that aren't so well known that you should stop and see for yourself. While they're not exactly the Empire State Building, the Statue of Liberty, or Central Park, they all do offer experiences in their own way that'll stick with you for the rest of your life. Keep reading and discover alternative New York.
1 | The Bushwick Street Art Collective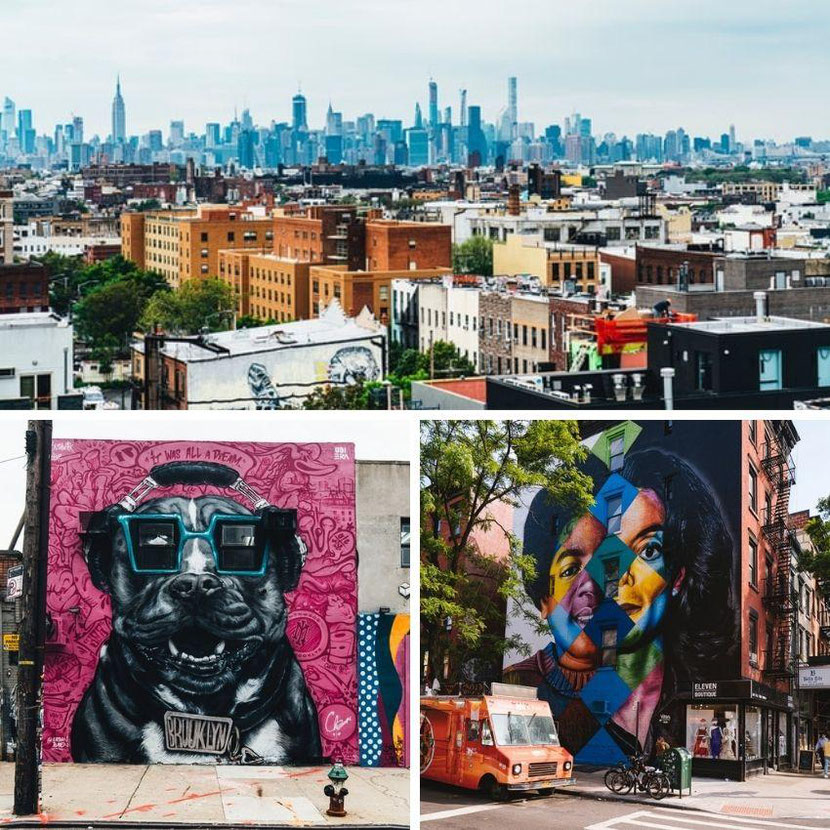 Broadway, music, festivals, shopping, history, and more - nothing illustrates the creative side of a city like art. 
Despite the vast number of different art galleries that dot the city, New York has always been a city at the forefront of avant-garde and urbanism. 
One of the unique things to do in New York is to visit The Bushwick Street Art Collective. Bushwick is a neighborhood in Brooklyn where you can see several streets with the works of famous street art artists at once. 
Through the efforts of the public organization Bushwick Collective there is an annual Block Party - a street art festival that attracts thousands of fans of graffiti and dozens of artists from around the world. 
Located outdoors all along Morgan Avenue, Siegal Street, and East Moore Street, the Street Art Collective runs from around June 1st. What makes this show so special – and awesome for people who attend – is that the art that's on display changes from year to year. No piece of art on display lives longer than 12 months, so you can come one year and then the next and see something completely new and unique.
This is a veritable open-air museum of contemporary street art. The walls of industrial buildings are turned into canvases with cartoon and realistic faces, images of nature, animals, abstracts, fantastic plants, stylized inscriptions, and social appeals.
It's a great place for walking lovers  - there are around 100 blocks of street art in and around the Bushwick Collective area, so you can spend the whole day exploring this fantastic area. It's probably because of Brooklyn and the Bushwick Collective district that New York City is on the list of cities suitable for long walks. 
2 | Chelsea Market New York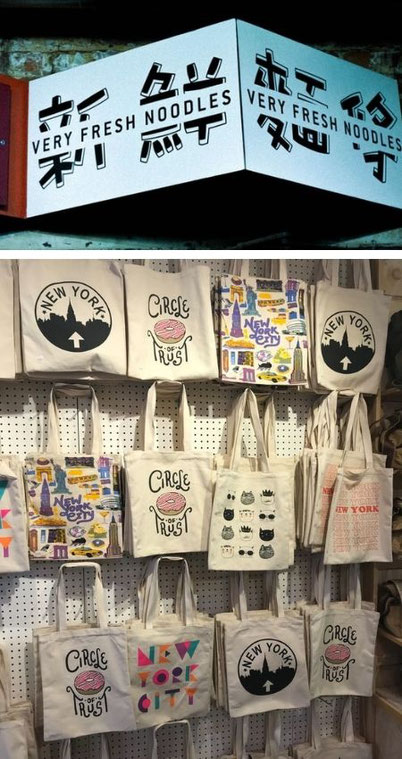 New York City is known for some of the best shops found throughout the world – and there's little wonder why that is. It's one of the largest cities in the world, a hot spot for tourism that brings people in from all over the world, and is one of the biggest stops when it comes to international shipping. All manner of goods and services flow through New York, and when it comes to the United States it's the literal gateway to consumerism that dominates our culture. 
So often, you find high-end shops that are just everywhere. However, if you're the sort of tourist looking for a place to go that's a little bit different and out of the way, you can't go wrong by visiting Chelsea Market. 
What makes this place so special for many adventurers to the city and locals alike is that it's not your stereotypical style Market that you'd visit. Being of the hidden gems in New York City, it offers all sorts of alternative shops. 
You can find many products and services here - some of them on the cutting edge of fashion and art. And you can even discover new flavors in NYC hidden gems restaurants and the vast number of stores that sell all kinds of food. 
3 | Smorgasburg New York
New York is full of expensive restaurants that sell overpriced meals with small portions to show how delicious they are.
It turns out many tourists don't really like it, and while it's very New York-y to have upscale restaurants downtown and all, it's not the kind of place locals like to go and hang out. One of the travel tips for visitors to New York City is to avoid eating in Times Square, which is full of overpriced restaurants. 
If you want real food – and a lot of it cheaply – and want to experience something outside of Chelsea Market, then Smorgasburg should be your choice.
So what is it then? Smorgasburg is a Food Bazaar that is the first sign of summer for a lot of residents. 
It runs weekly, every Friday from 11am to 7pm all summer long. What you get is an absolute wide variety of delicious street vendor food from well-established restaurants to popular street eateries and more, all with free samples as well. If you like to eat, and you like to walk, and you like to sample, then Smorgasburg is for you. 
***A little note, this food bazaar is not suitable for those on a diet.*** 
:-)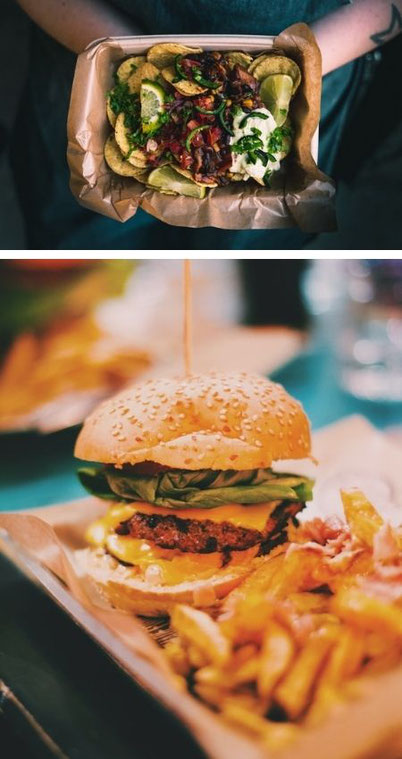 4 | Museum of Ice Cream New York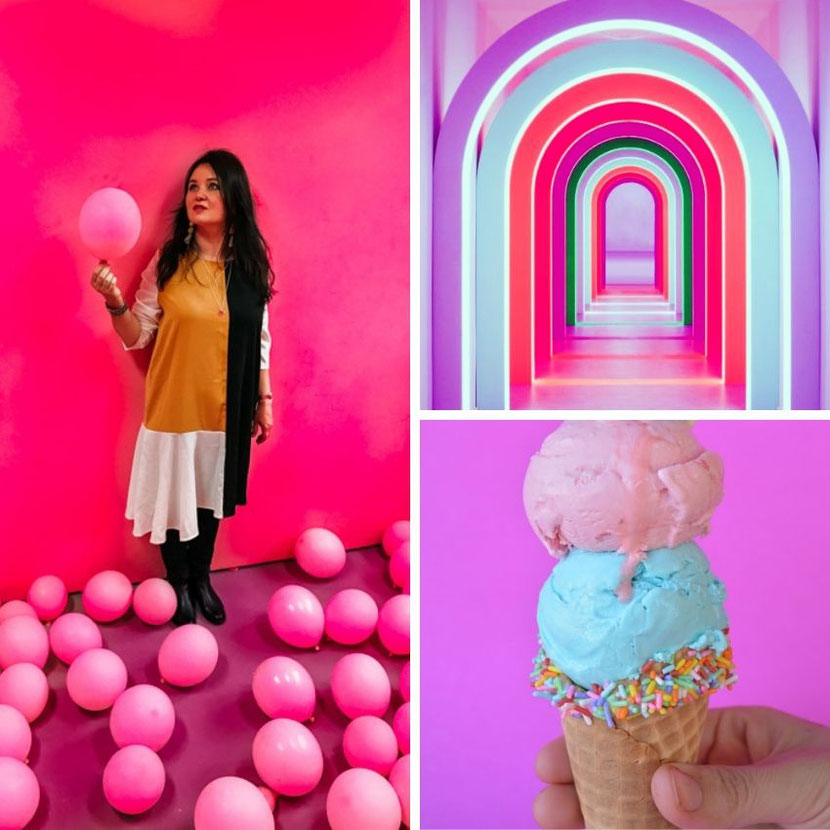 Honestly if you're a fan of ice cream – as most people tend to be – then you really should find yourself out of the usual tourist type spots if you really want to start indulging in that sweet frozen treat. While you'll find a lot of restaurants and vendors throughout New York who sell the stuff – even sometimes making it in house – the Ice Cream Museum is where it's at. 
So what is the Museum of Ice Cream exactly? Well, it's located downtown Broadway and is the building with the big double pink doors! Ticket prices vary, but typically will run you on average $20 for a basic ticket in, with packages for more fun inside that can run up to $50. 
Inside is where the fun begins though, as guests that walk along the many different galleries are expected to enjoy many different tasty treats along the way, and are even allowed to join in at the large giant sprinkle pool inside. And if you love Ice Cream and want to stick around, you'll be delighted to know that they run Exclusive "Night at the Museum" style experiences that bring adult games, and flavors for a more enjoyable adult experience.
If you are searching for unusual things to do in New York, then a night in the Museum of Ice Cream in NYC is something you should try. 
Yes, you heard right, you can visit this museum at night - which is perfect for travelers looking for things to do in New York City at night. 
A nighttime visit to the world-famous ice cream attraction in New York City is ideal for a date or a party! Begin your evening by indulging in their renowned cocktail. From there, prepare to be transported on a mesmerizing journey guided by the talented team. As you explore the enchanting installations, you will be treated to endless ice cream delights. And for those seeking a touch of adult fun, don't miss out on the Game of Stories, crafted by a world-renowned psychotherapist. Get ready for an unforgettable evening of sensory exploration and delight!
Though, don't keep the child in you at the hotel just yet. Because the Museum caters events as well that are designed for all ages.
 If you find yourself in NYC on a rainy day, it's a great idea to pay a visit to this museum. 
5 | The Paper Factory – Unique Hotel New York
New York City has a long and extensive manufacturing history, and was once one of the most powerful cities in the world when it came to raw materials and American goods shipped around the world. 
With the changing nature of world trade, many factories began to shut down and become abandoned, either demolished or repurposed. 
The Paper Factory is one such factory and warehouse that has been repurposed for something else.
What makes the Paper Factory unique is that it's an old Paper Factory that has been… well… turned into a Hotel, all designed for luxury and comfort for people who want to stay in a hotel that's a little bit different and unique for an interesting experience. 
Located in Queens, it's a trip away from the typical tourist locations within New York City, so if you're looking for something that takes you away from the stereotypical places you'd expect to go, then you'll certainly have quite a lot of fun here.
As one of the Hidden gem hotels in New York City, the Paper Factory will appeal to fans of industrial design and cool vibes. Best of all, it's not your typical standard hotel, but a place with history. Click here for more information. 
6 | The Carlton Arms Hotel - Quirky Hotel New York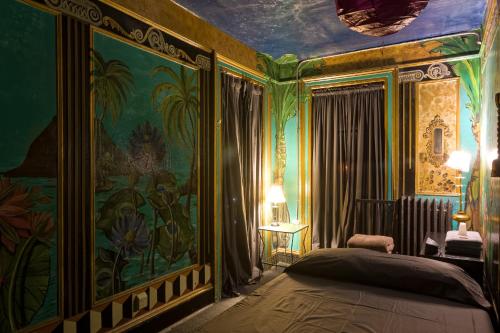 If staying in a repurposed Paper Factory out in Queens isn't exactly your thing, then you'll be happy to know that it's not the only quirky hotel in New York City that you can stay at for a great evening in a unique location. 
If you want to discover alternative hotels in New York, The Carlton Arms Hotel should be on your list. 
So what makes the Carlton Arms such an interesting place is the fact that it's a hotel that has a lot of budgeted options for the truly frugal tourist. The hotel has a great location at the corner of 25th Street and 3rd Avenue on Manhattan's East Side. This is where a lot of cool tourist spots are located. 
Not only do you get to be within arm's reach of some of the most famous landmarks in New York, but each room of the Carlton is different enough that multiple stays there can give you something new to look at. 
Each room has a different theme, art presence, or design to make it feel like it's new and exciting with each visit. 
Plus priced competitively with other hotels in the area, you'll find that it'll help your wallet out quite a bit; especially if you're someone who wants to see what else the city has in store for you. View photos, read reviews & check availability of this hotel in NYC. 
Click here for more information about the Carlton Arms Hotel. 
7 | City Reliquary
New York City has a lot of things that are great for the average tourist: good food, good Broadway shows, good shopping, good entertainment and more. Yet, New York as a city has many facets that many people do not realize. It's one of the largest and oldest cities in the United States, and because of that its' seen and been a part of a LOT of American History since it was founded. There's just a lot of great things to learn that made the City – and even the Country – what it is today. 
That's pretty much what the City Reliquary is all about and what one of their main goals is to show to people. It's one of New York City's underrated places, but it's really worth a visit. 
City Reliquary is a Not-for-profit community museum and a civic organization that's located in Williamsburg Brooklyn, and essentially what the Museum does is showcases the history of New York through the Five Boroughs by showcasing cultural icons and relics from the city's history. 
Not only that, but the City Reliquary, as a Civic Organization, also has regularly rotating exhibits and shows that are all based on cultural events and moments within New York; all ranging from the Gangs, the various Wars that New York had been a part of (Revolutionary, 1812, Civil War, and more) and even special moments of note. If you're a fan of history and learning secrets of New York, then the City Reliquary is a definite must-have stop for you.