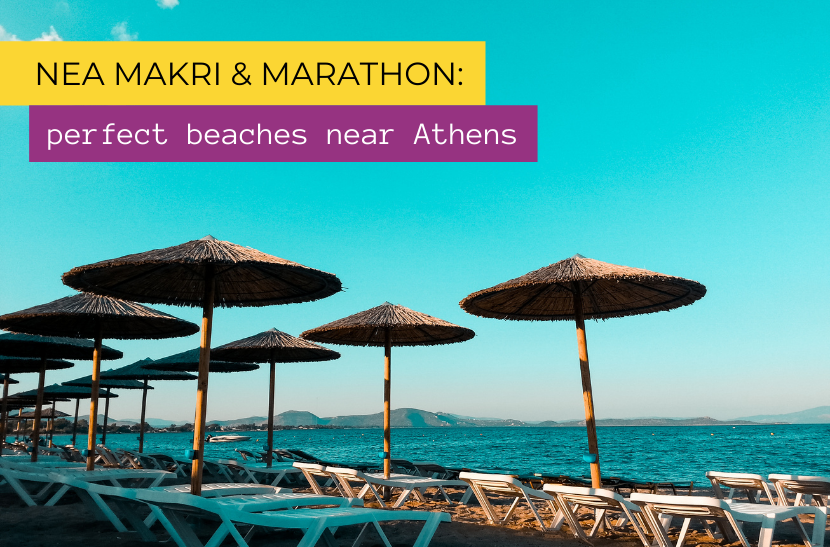 My recipe for the perfect holidays in Athens is the city plus the sea. I walked around Athens far and wide, touched the iconic ruins of the Greek civilization, saw firsthand where greeks made sacrifices and prayed to the Greek gods. After all these experiences in 30-degree heat, I wanted only one thing: THE SEA!
A Greek friend of mine from Athens dissuaded from swimming on the Athenian beaches, the so-called Athenian Riviera, believing that they are dirty because of the Athenian port located close to it. Instead of the Athenian Riviera, he advised the Marathon and Nea Makri area. And I went there. 
Did I do the right thing to listen to my Greek friend? A spoiler: yes. In this blog post: where to go to the sea close to Athens, and is it realistic to find blue flag beaches near Athens? What to visit in Nea Makri and Marathon and are these beaches suitable for kids? 
Looking to save money while traveling in Greece?
● Do you know how to visit an unlimited number of Athens's attractions and not to spend much? There a tons of things to do in Athens, and you can visit dozens of attractions with Athens iVenture Pass that will help you save lots of money. It gives you a free entry to the best Athens's attractions and ALSO TOURS  including  Delphi Day Tour,  Athens Segway Tour and many others. It's a great way to save money and experience Athens to the fullest.
Click here to get a discounted Unlimited Attractions Pass for Athens. 
● To experience the most magnificent and unusual place of Greece, Meteora, take a 2-day tour from Athens that includes a night in a mysterious town Kalambaka. Click here to book a discounted ticket for this Meteora 2-Day Tour from Athens. 
● If you want to travel in comfort, get a cheap private airport transfer to your hotel in Athens for only 34 euros. This service received lots of positive reviews from travelers. I used it myself when traveling to Athens and can recommend   it. The driver was polite, he was on time, carried my luggage to the car and quickly drove me to the hotel. It was a much more pleasant experience than taking a taxi or going to the hotel by subway. And it's actually cheaper than taxi. 
---
Azure sea and clean sandy beach near Athens: Nea Makri - Marathon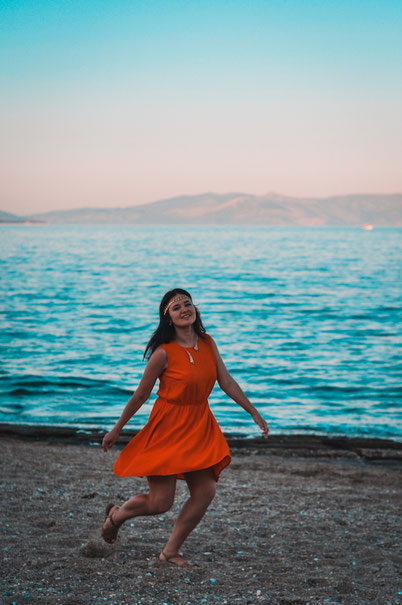 Just 37 kilometers from the center of Athens, or one hour drive, and I've got to rural Greece.
The beaches of Petalion Nea Makri and Marathon Bay are little known to mass tourists; there are no crazy parties, giant hotels, and tourist buses. It is worth going here for a simple and family vacation. 
I was on holiday in Nea Makri in early June. In Athens, at 10 a.m., the asphalt was already melting from the heat. In Nea Makri, it was much fresher because of the sea breeze and greenery.
Marathon and Nea Makri beaches offer an excellent alternative to the beaches of southern Athens - the Athenian Riviera.
The Athenian Riviera is popular with young people, Athenian party-goers, and tourists, while Nea Makri and Marathon are mostly visited by Greeks who love to go there on weekends and holidays. Due to its close proximity to Athens, you should definitely include Nea Makri in your Greece with kids itinerary.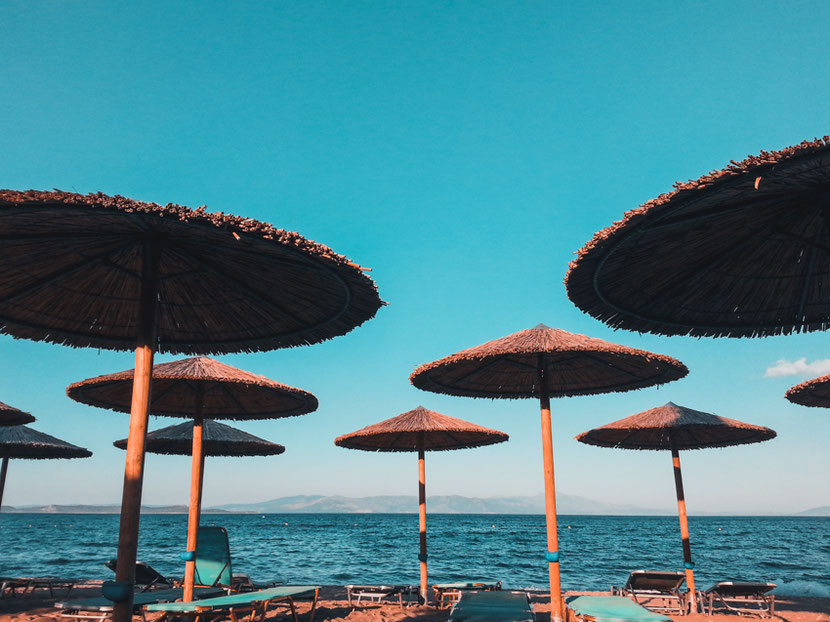 The town of Nea Makri is located in the Marathon Valley region where in 490 BC. during the Greco-Persian Wars, the famous Marathon battle took place. 
In the Marathon Archaeological Museum, you can see part of the victory trophy from the Marathon battle - the ionic column that the Athenians erected in the Marathon Valley after the victory over the Persians.
Not far from Nea Makri are the town of Marathon and the small port of Rafina. Marathon is the administrative center of the Marathon Community, and Nea Makri, like the adjacent beaches, is part of that community.
The Penteli Mountains, famous for their marble, are visible from the beach of Nea Makri.
The area was once known as Plesti. After the Greek military disaster of 1922 in Asia Minor, which the Greeks compare with the loss of Constantinople, the Greeks from the city of Makri (the city of Fethiye in the territory of modern Turkey) repatriated to this region. The town itself was renamed into Nea Makri - New Makri and became a monument to the original Greek territories in Turkey.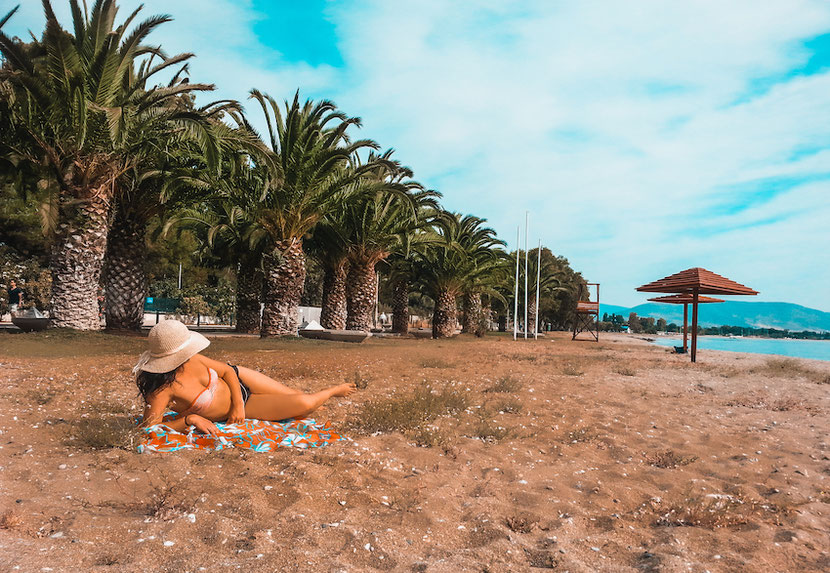 The beaches of Nea Makri and Marathon are very diverse. Depending on your tastes, you can choose from private or public beaches, beaches with fine sand or pebbles.
Even though Nea Makri is more suitable for family and relaxing holidays than for parties, there are many restaurants, cafes, and taverns. So you will not face the problem "what to do and where to go in the evening" in Nea Makri.
Are Nea Makri - Marathon beaches suitable for families with children?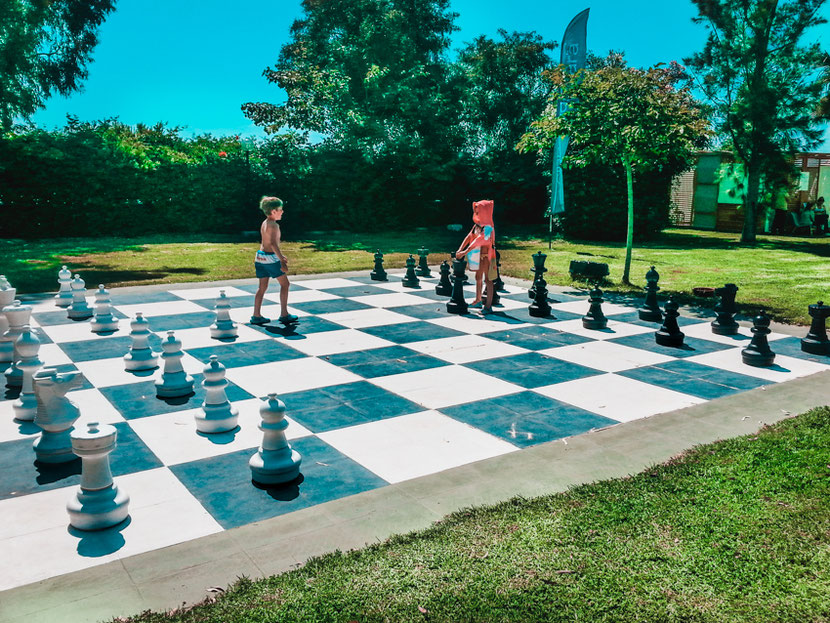 My standard requirements for a resort for a vacation with a child: 
a sandy beach,
a gentle entrance into the water,
low waves,
warm and clear water in the sea,
a clean beach,
children's playgrounds,
and a pool.
So, Nea Makri and the beaches belonging to the Marathon municipality meet all these requirements. 
Greece has mainly a coastline with rocks and pebbles, but Nea Makri and the neighboring beaches have fine yellow sand.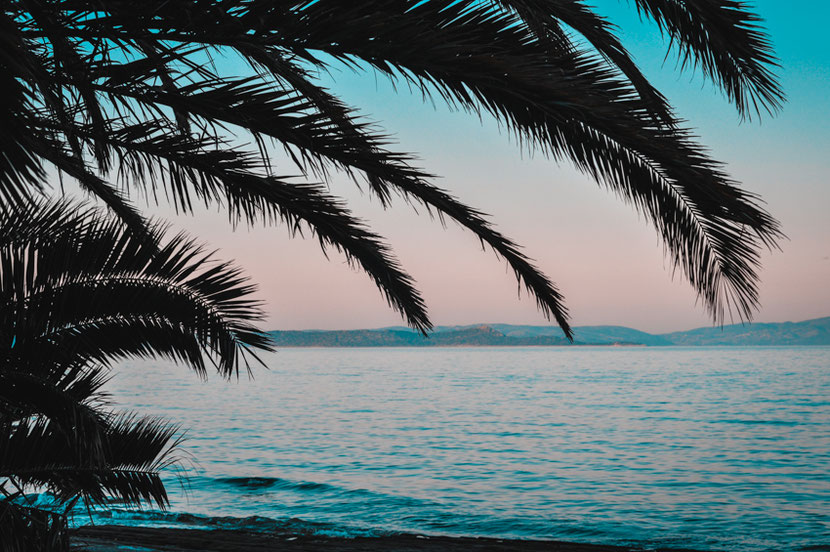 The entrance to the water is comfortable and gentle and is ideal for small children.
During my stay in Nea Makri, there were no waves at all. The water is clean, transparent, but in June, it is still not very warm for kids, around 19-21 degrees. For me, the sea temperature in Nea Makri was cool but already comfortable for swimming.
A comfortable sea temperature lasts in Nea Makri until the end of September. In May, it will be chilly for children at a temperature of 18-20 degrees, but for adults, it is already possible to make refreshing races in the sea.
If you want to have an alternative to the cold sea, it is better to choose a hotel with a pool.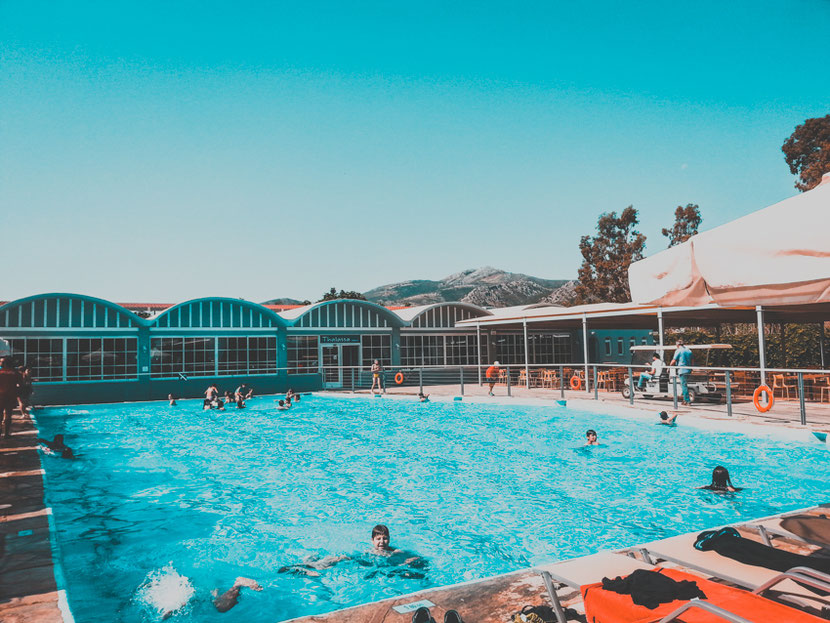 As for things to do for kids, there is a play park Jumicar that teaches road safety for children from 3 to 14 years old.
The child gets a car that completely imitates real cars with an accelerator, brake, automatic transmission, and a four-stroke engine with a maximum noise level of 50 decibels.
The park has paths with direction signs and traffic lights: everything is like on real roads in the city. It is an educative entertainment for children as through driving, they understand the importance of road safety and learn by doing, rather than accumulating useless information.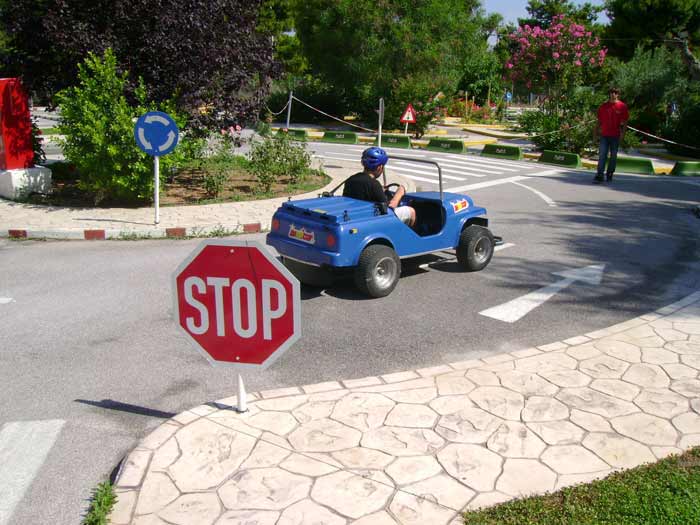 Blue flag beaches near Athens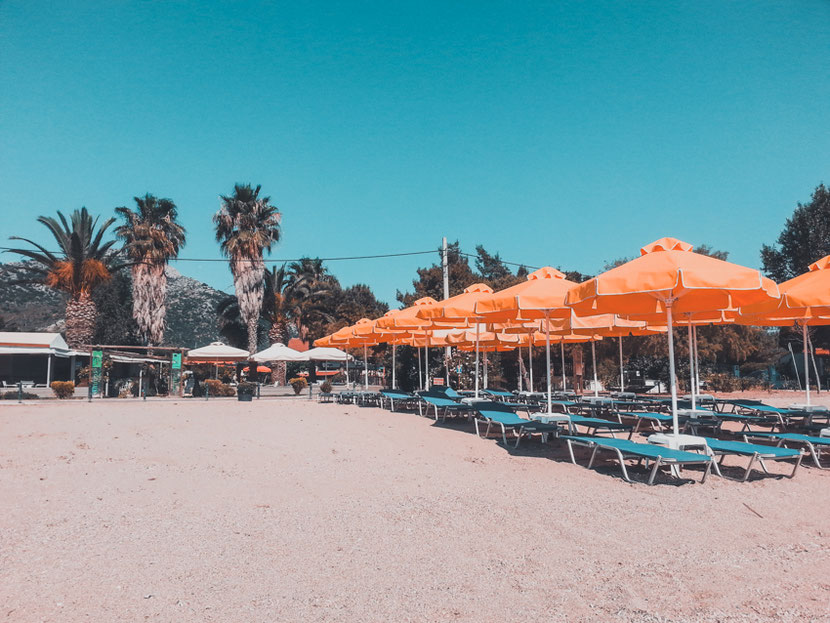 What does "blue flag beach" mean?
These are the best and cleanest beaches in the world!
The Blue Flag is part of the environmental education and protection program that is implemented on a large scale every year in European countries and other parts of the world by the Foundation for Environmental Education (FEE).
The Blue Flag mark is an international symbol of quality and the most famous environmental symbol in the world.
Becoming a blue flag beach is not easy.
To receive the Blue Flag ecological label, the beach must not only have excellent bathing water quality, but also meet 33 other criteria for cleanliness and the environment, various amenities, tourist safety, nature protection, coastline and coastal zone.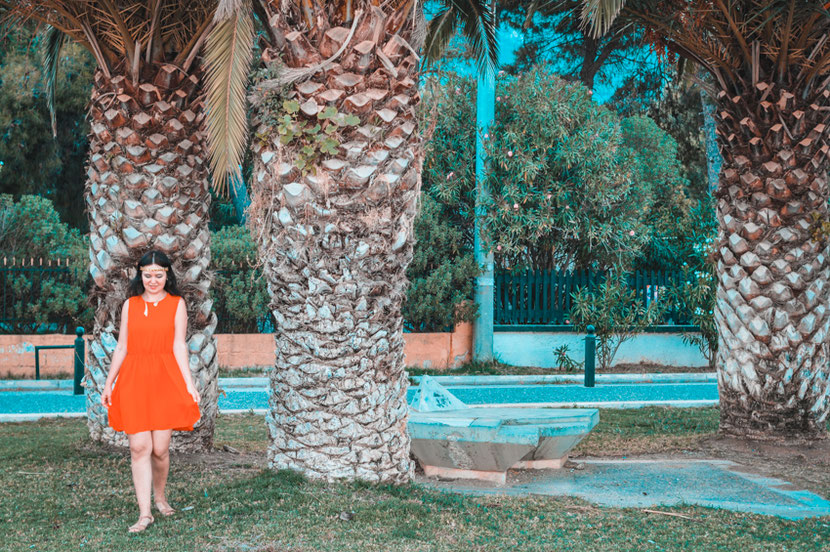 Usually, you don't find beaches with blue flag near the big cities. In Greece, the majority of blue flag beaches are located on the greek islands.
I was pleasantly surprised to learn that three beaches near Marathon and Nea Makri - Brexiza Beach, Karavi Beach, Schinias Beach - were also awarded the honorary blue flag.
Schinias Beach is located in the Schinias Marathon National Park, so you can enjoy truly clear water, pine tree scent and privacy.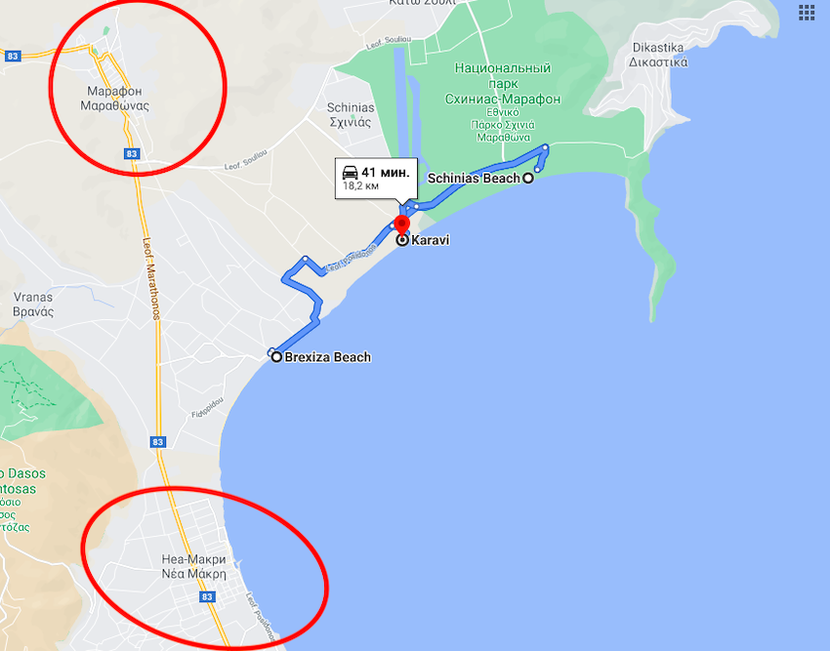 Where to stay in Nea Makri Beach: villas, apartments and hotels
Nea Makri is a small resort town with a population of 16 thousand people. There are no hotel giants or chain hotels here. But instead, you can stay here in family hotels, guesthouses, villas and apartments and support locals and not corporations. 
The price range of accommodation in Nea Makri is quite large: from 32 to 120 euros per night. A traveler with any requirement will find a suitable option here.
The closer to the sea, the higher the prices, as elsewhere. But if you're lucky, you can find an apartment on the first line of the beach for 50 euros per night.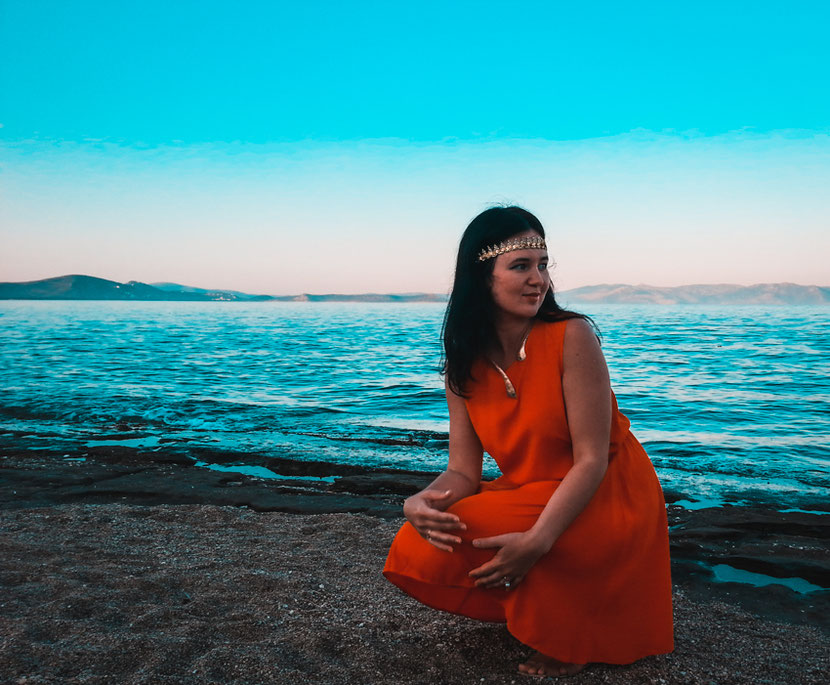 If you plan to visit Athens and Nea Makri in May, June, late September and October, when the sea temperature is not the most comfortable, I recommend taking hotels with a pool:
the three-star Marathon Beach Resort on the first line, Thomas Beach Hotel with three stars and 50 meters from the beach and the two-star Nireus Hotel on the first line of the beach at attractive prices.
These pools have sea water, and they are closed only for the winter. So here you can have a great vacation under the Greek sun and swim even in low season.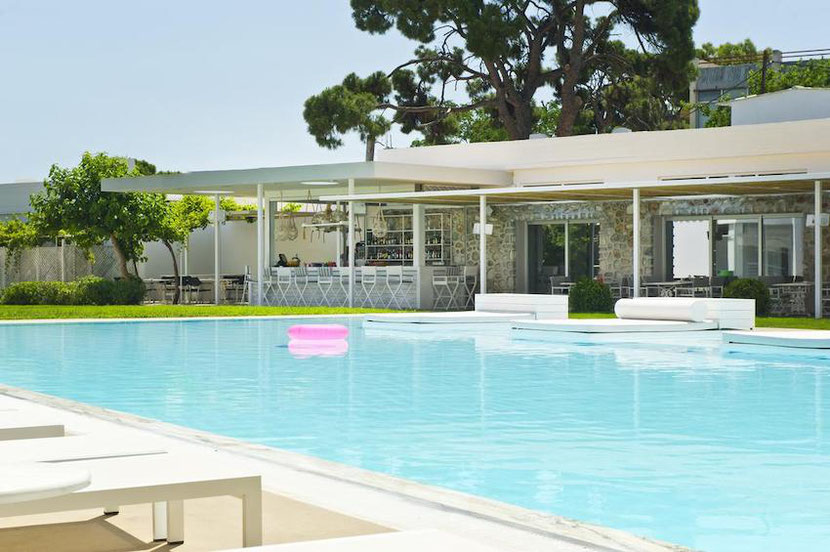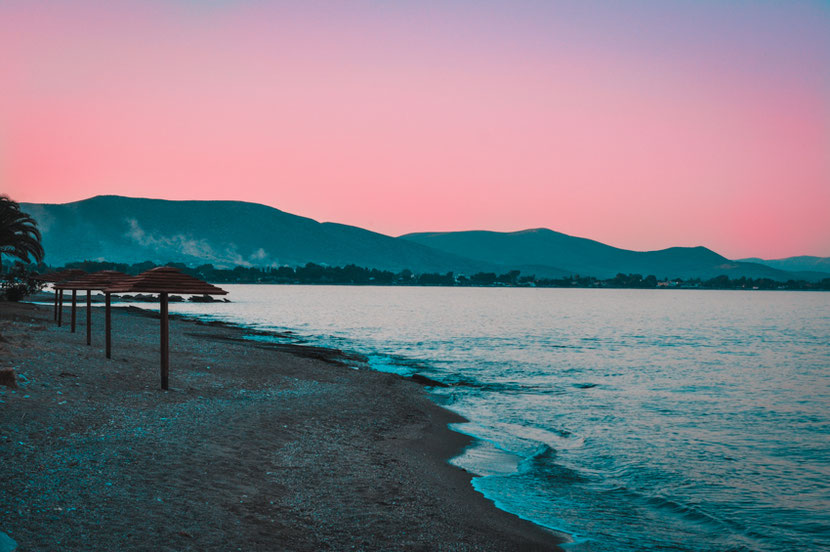 Greek food and restaurants in Nea Makri Beach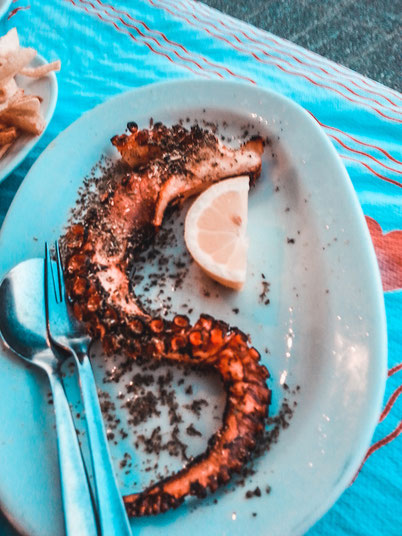 From the first rays of the sun, the Greeks come to Nea Makri to have lunch or dinner in taverns or just have a coffee by the sea.
Along Leoforos Posidonos you will find a variety of seafood and fish restaurants serving with french fries, zucchini fries and grilled vegetables.
On the boardwalk, there is a place for children to frolic in the playgrounds, and ice cream parlors will delight both large and small sweet tooth.
Auras - A waterfront tavern with checkered tables and sea views. Seafood is well prepared and fried here.
Stelios Beach Bar - the beach bar on the Zumberi promenade where you can have a cup of coffee or a glass of wine and enjoy the sea view.
To mageriko tis sevastis - Greek cuisine restaurant where you can eat not only fish, but also meat. The portions are large, the prices are pleasant and the recipes are homemade.
Café espagnol - canvas armchairs under palm trees and coffee to the sound of Latin American music.
O Psaras is a traditional Greek tavern where I ate the best moussaka ever.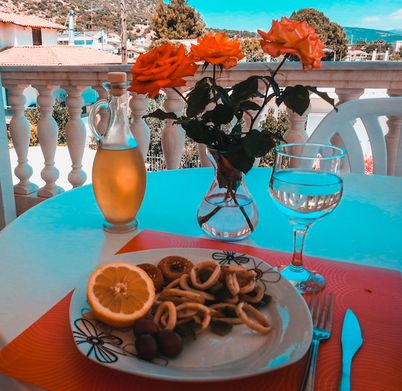 I usually cooked lunches at home, and for dinner we went to restaurants. There is a an open-air food market in Nea Makri where you can buy delicious peaches, eggplants and other vegetables and fruits and, of course, fish.
There are also several supermarkets in the town with traditional Greek products. In Lidl, we bought frozen shrimp and squid, Greek yogurt, halva and baklava.
In general, in Nea Makri, there is everything for a relaxing and well-fed stay. I would not mind living here for several months :)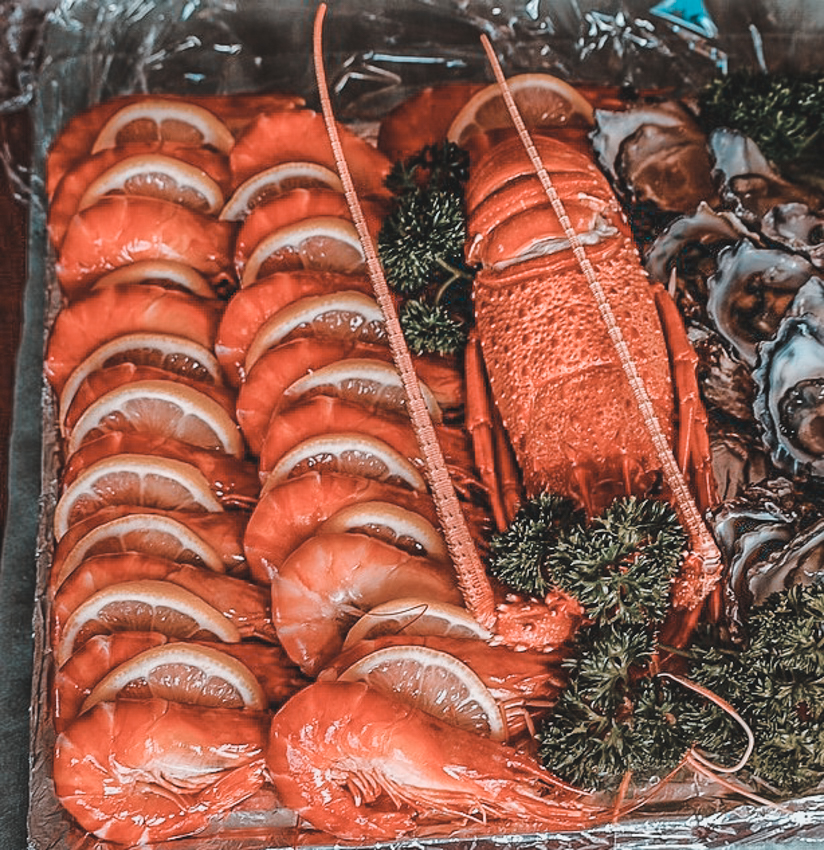 What to see & things to do in Marathon, Greece:
1. Marathon Archaeological Museum
The Marathon Archaeological Museum contains very well preserved artifacts from excavations in the area. You can see Neolithic ceramics, Hellenistic inscriptions and Roman statues. The sculptures from the sanctuary of the Egyptian gods are striking.
In the center of one of the halls there is a trophy of victory in the Battle of Marathon - a column. 
Address: Plataion 114 Marathon, Attica  19007, Greece
2. Site of the Marathon battle and the tomb
The place of the famous marathon battle and the burial place is located on a 10-meter mound 4 km from the city of Marathon.
Traditionally in Ancient Greece, the bodies of those killed in battle were returned to their families for private burial. But after the Battle of Marathon, as a sign of honor, 192 of the killed soldiers were cremated and buried in this collective grave.
The Marathon Battle against the Persian troops is depicted in illustrated panels.
If you are interested in history, the visit to the Marathon battle site is a must. 
3. Marathon Run Museum
The marathon that we know today was born here in Greece, in the town of Marathon. It's incredible how much the Ancient Greek civilization gave to humanity. 
The Marathon Running Museum displays medals, photographs, and other memorabilia - a tribute to the Athens Marathon, that was organized since 1896.
The museum is located close to the place from where the courier Feydipidd set off for his marathon. He ran 42 kilometers to Athens to bring home the news of the victory over the Persians in 490 BC.
The address: Marathonos av. & 25 Martiou
Marathon, Attika, 19007 
Things to do and visit in Nea Makri, Greece
1. Enjoy the promenade of Nea Makri
A very beautiful pedestrian promenade starts from the port of Nea Makri and goes to Marathon (about 3 km).
First, the promenade is lined with palm trees and stretches to the chapel of Agia Kuriaki, and then along the sandy beach. If you love to run in the morning, it is a great place for this as there are no cars here.
2. Visit the Holy Monastery of St. Ephraim in Nea Makri
If you are interested in historical religious sites, visit the beautiful St. Ephraim monastery that houses the relics of Saint Ephraim.
Saint Ephraim is one of the most revered saints in Greece. On the territory of the monastery there is a holy spring and a tree were, according to legend, the monk Ephraim was martyred.
3. Snorkel in Cape Marathon Bay
Explore the hidden coves of Cape Marathon with mask and flippers and enjoy the warm Mediterranean Sea of Greece's historic Marathon region. Swim in crystal clear waters and relax on the golden sandy beaches of Schinias Bay.
The excursion lasts 4.5 hours and includes a speedboat ride from Marathon Beach to the Marathon Cape and Schinias Bay, snorkeling lesson and snorkeling equipment, drinks and fruit, and care of a guide during the whole experience.
Do you want to see the vibrant underwater life of the Marathon? 
More information on the Marathon Cape Snorkeling Tour.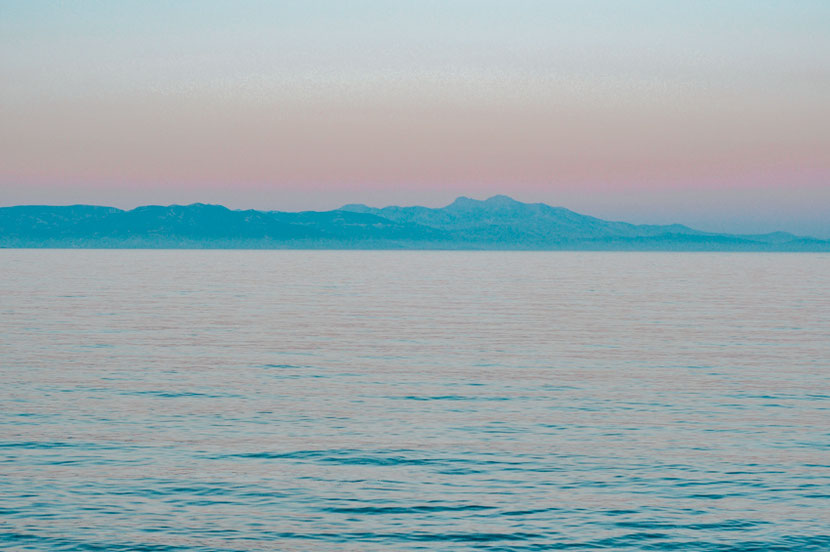 4. Explore Nea Makri and Marathon area on Horseback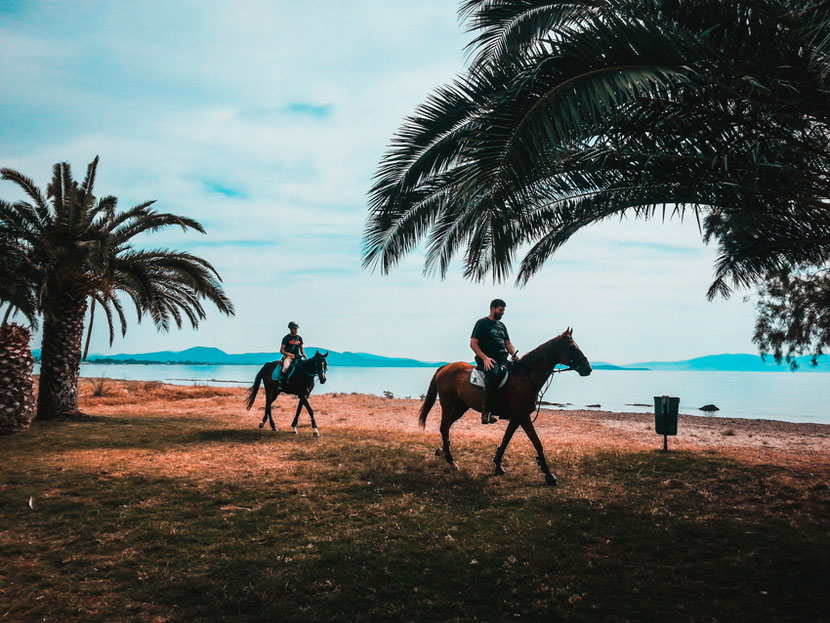 Do you want to try yourself in horse riding? In Nea Makri and Marathon, it is possible to make your dream come true and all this in a fantastic greek setting. You will first spend some time with the horse to get to know it, pet it, groom it, get in touch, while the guide explains the horse's behavior. You will then practice indoor horseback riding and receive complete instructions on basic riding skills.
If all goes well, you will go on a guided horseback ride that lasts about 1 hour and 30 minutes.
More information about horse riding experience in Marathon.
5. Relax in summer cafes and beach bars in Nea Makri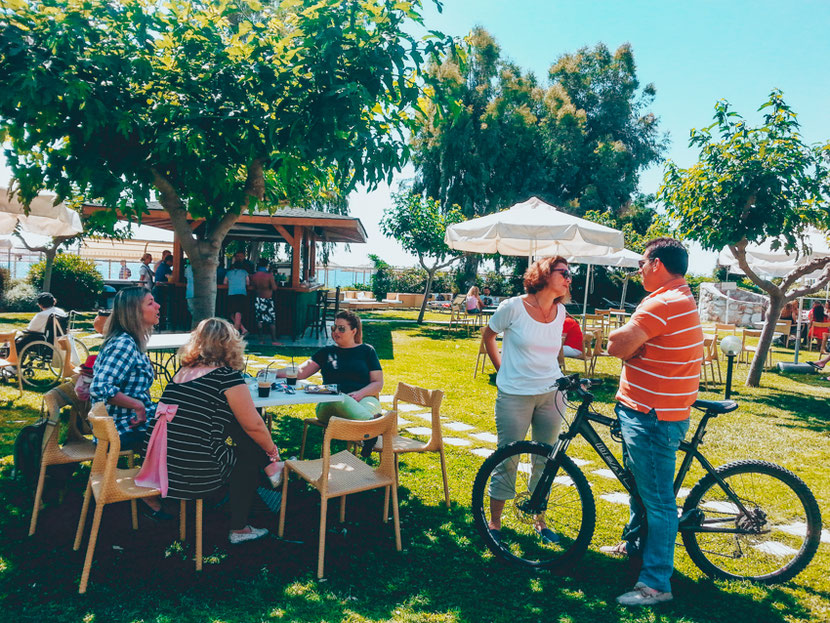 The entire coast of Nea Makri is dotted with summer cafes and beach bars.
I loved Magko Cafe, Mango Beach Bar, Stelios Beach Bar, and Café Espagnol for their relaxing ambiance, music, and refreshing drinks.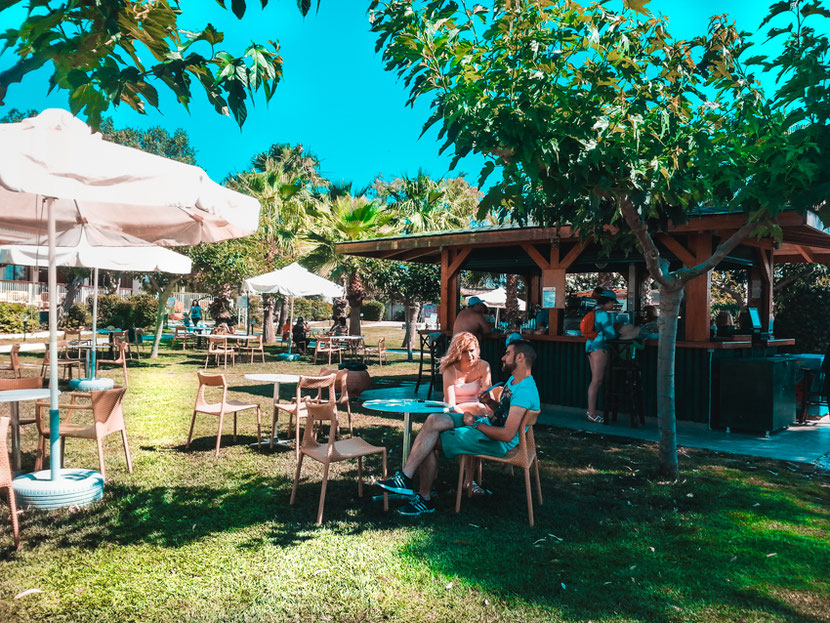 6. Go on a boat trip in Nea Makri and jump from the cliffs in the hidden bay
7. Take a PADI Diving Course in Nea Makri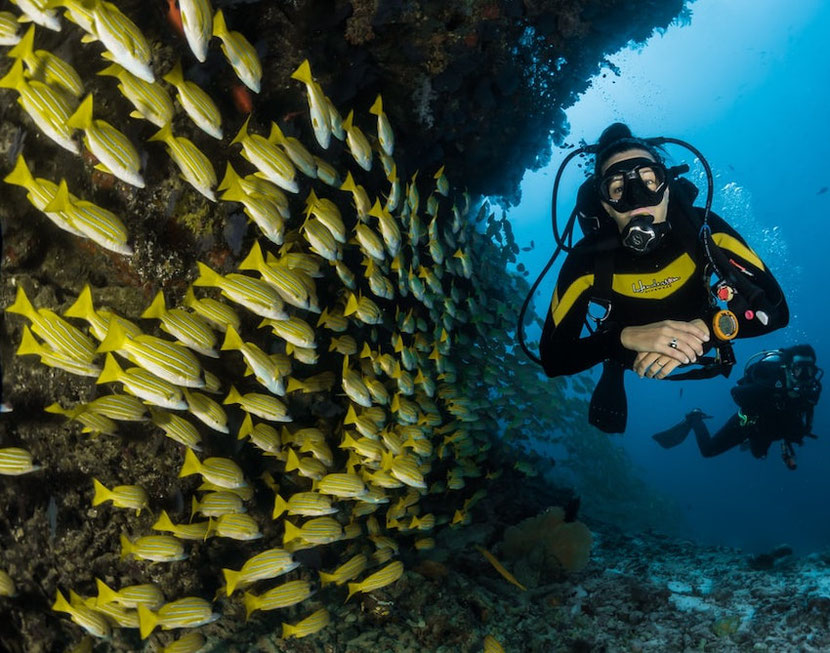 Nea Makri and Marathon are one of the best spots for diving near Athens.
If you already know how to dive, then at Nea Makri, you have the opportunity to improve your diving skills with an advanced PADI course. This course will help you gain confidence and expand your scuba diving skills through a series of adventure dives.
The course includes five dives, among which two are compulsory - deep-sea and underwater navigation, and three others you can choose yourself - diving from a boat, night diving, search and recovery, diving on sunken ships, and others. More details here.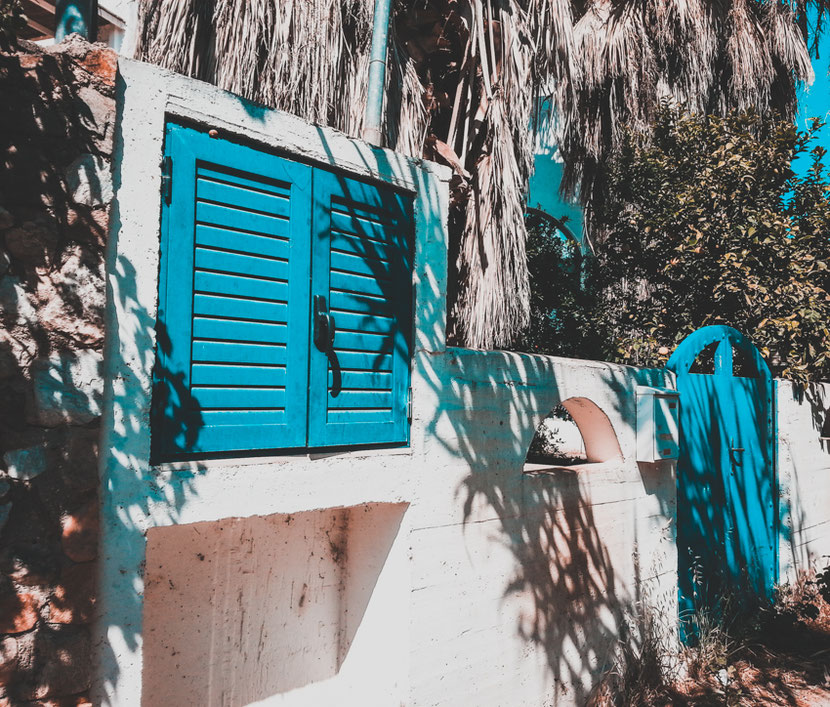 With love,
Sasha & The Alternative Travel Guide 
SAVE IT ON PINTEREST FOR LATER: