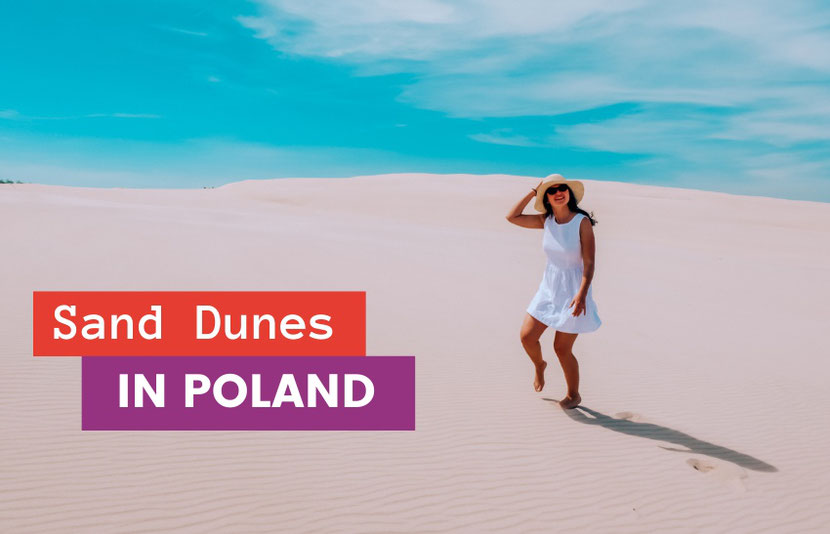 When I posted this photo on Facebook, my foreign friends didn't believe it was in Poland. Of course, the desert is clearly not the kind of association that comes with the thought of Poland. But Poland is actually a very diverse country. In addition to gorgeous beaches, mountains, and lakes, there are also sand dunes. Moreover, they are moving sand dunes!
They are located in the Slowinski National Park (Słowiński Park Narodowy in Polish), near Leba. In this blog post, you will find all the practical information you need to visit Slowinski National Park, Leba Poland, and sand dunes. It's an extraordinary place that should be on your Poland bucket list. 
Slowinski National Park: How Come Are There Sand Dunes in Poland?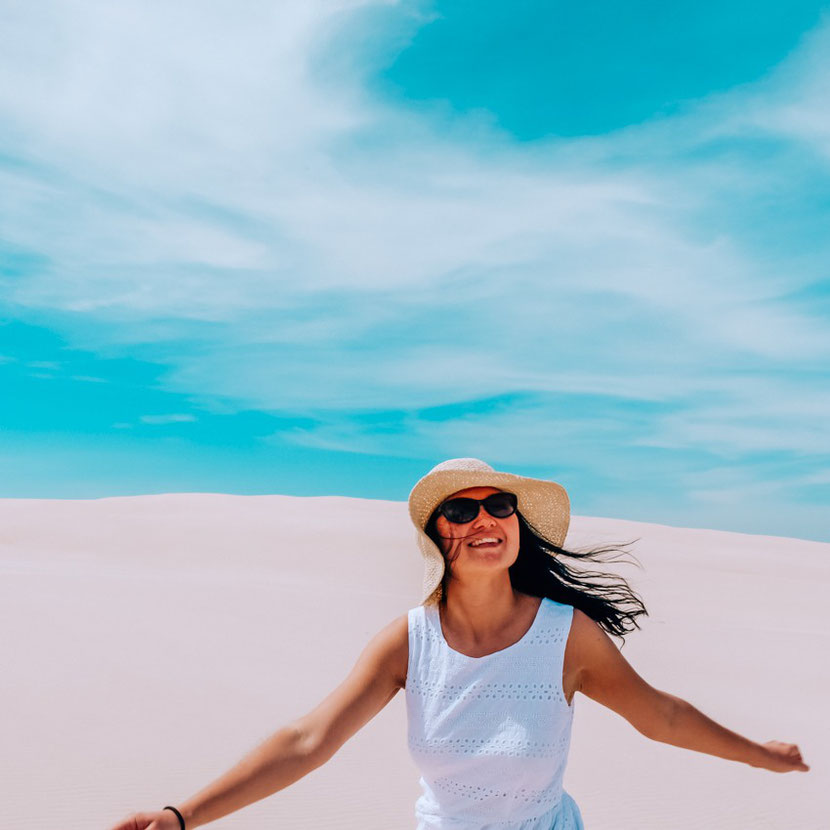 In the place where you now see dunes, there was once a sea. 
The sea, under the influence of strong winds, retreated and exposed the dunes. And the dunes still keep moving! 
They move 3-12 meters each year. The moving dunes in Leba are a unique phenomenon on a European scale.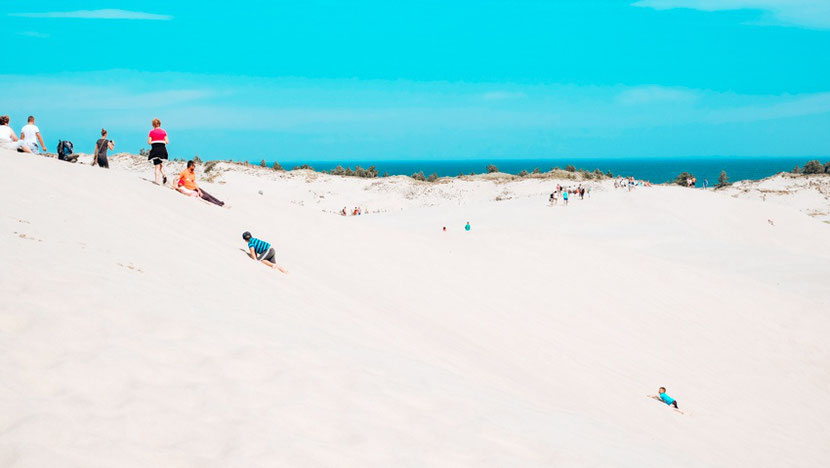 The height of the dunes in some places reaches 42 meters. Łącka Góra is the highest one. It's fun to slide from the dunes, and it's what all the kids I saw there did. 
You can even try a sandboard! Have you heard about this? Happy sand surfing! 
Slowinski National Park Travel Tips
Practical information: How to get to Slowinski National Park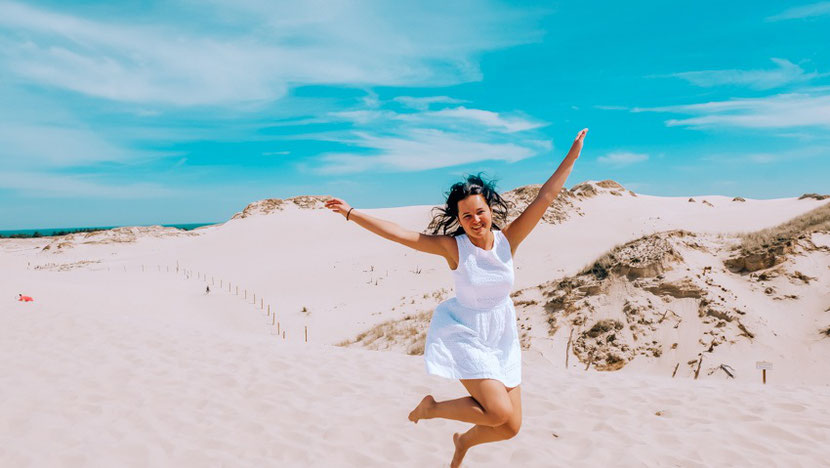 ● The nearest town to Slowinski National Park is Leba. So, when we drove to Slowinski National Park, we put Leba in our GPS. We also decided to stay in Leba for two days and to spend there the whole weekend. 
● It's cheaper to park a car in Leba then near Slowinski National Park. There is lots of free parking in Leba. 
● If you only want to spend a day in the dunes without staying overnight, then you can park your car near the dunes. Parking near the dunes costs PLN 6 per hour. 
● Entrance to the Slowinski National Park costs PLN 6. 
● From the town of Leba, it is 8 kilometers to get to the dunes. From the very last parking in front of the National Park, it is 4 kilometers. 
● We parked our car in Leba and rented bicycles. The dunes' road runs through a dense pine forest, so the bike ride was just a pleasure. 
● For lazy travelers or tourists with small children, there is a special open bus circulating. The bus ride takes 10 minutes to reach the dunes. It costs 15 PLN one way.