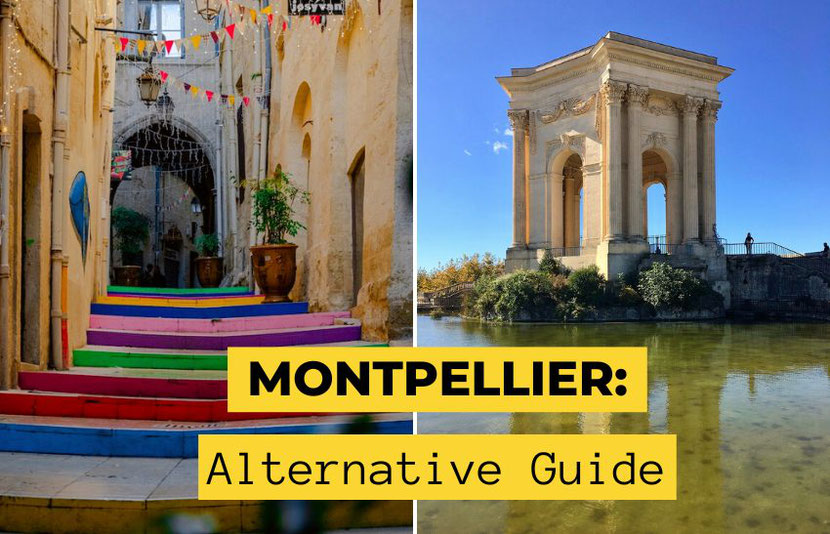 Montpellier is a city with multiple personalities, each one offering its unique charm. On one hand, Montpellier features the enchanting historic center, with its winding cobblestone streets, hidden squares, and unassuming shops that beckon you to explore. On the other hand, Montpellier has new, contemporary neighbourhoods that proudly sparkle with their modernity and beauty. 
But whether you're drawn to the old-world charm or the contemporary allure, Montpellier has its fair share of hidden gems waiting to be uncovered.
So, why not embark on a journey to rediscover this city with your friends or family? Step away from the typical tourist spots and dive into the secrets of the "la Surdouée," the gifted city. There's a world of cool and unusual things to do in Montpellier waiting for you to explore beyond the confines of museums and the well-trodden path.
Pin It: Alternative Things To Do in Montpellier
Discover the trendy and hip Marché du Lez
If you're on the lookout for some cool things to do in Montpellier, you absolutely have to check out Marché du Lez. It's this fantastic rustic-meets-industrial-chic spot that's just bursting with character. Imagine a place where you can indulge in mouthwatering street food, explore eclectic flea markets, and dive into awesome special events – that's Marché du Lez for you.
What makes it even more special is its location right by the River Lez. It's almost like a world of its own within Montpellier. You can grab a bite to eat, hunt for unique antiques, and shop for some seriously stylish modern design pieces. The place oozes creativity, showcasing the spirit of the locals.
But here's the real kicker – Marché du Lez is all about art. They're all about giving artists a canvas, quite literally. The walls here evolve over time as different artists come in and let their creative juices flow. It's like an ever-changing artistic playground, and the street art on the buildings is absolutely mind-blowing.
I stumbled upon this place by chance, and I can't stress enough how much I enjoyed it. The vibe is super relaxed, and there's something for everyone, whether you're a foodie, an art lover, or just looking for a great place to hang out.
Trust me, it's 100% worth a visit, especially if you're feeling hungry or in the mood for a drink. Cheers!
Stay in a Unique Boutique Hotel in Montpellier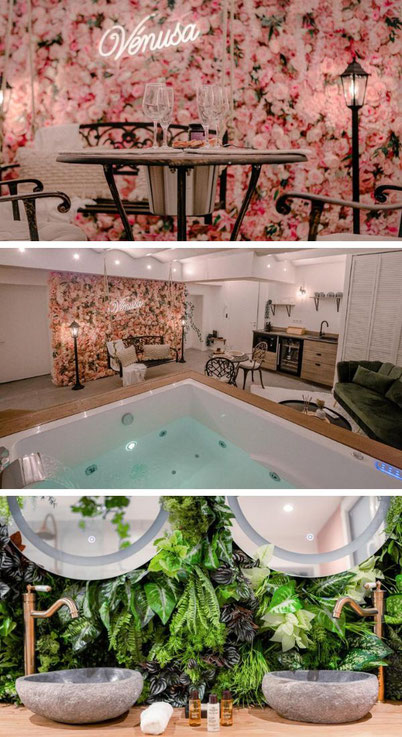 Looking for a truly unique experience in Montpellier? Well, consider spicing up your entire travel adventure by staying in an equally unique hotel. After all, where we rest our heads matters, especially when we're away from home.
Now, if you're more inclined toward the cozy vibes of an apartment, you've got to check out "Suite romantique avec Jacuzzi." The moment you step through that entrance, it's like stepping into a whole new world where the weather and the everyday worries just fade away. It's a place dedicated to the sweet moments in life, where you can kick back with a bottle of champagne in the jacuzzi.
The decor is nothing short of beautiful, with every little detail carefully thought out to provide a luxurious and dreamy atmosphere. It's like stumbling upon a hidden paradise right in the heart of the city center. So, if you want to add a touch of magic to your stay, this place is definitely worth considering!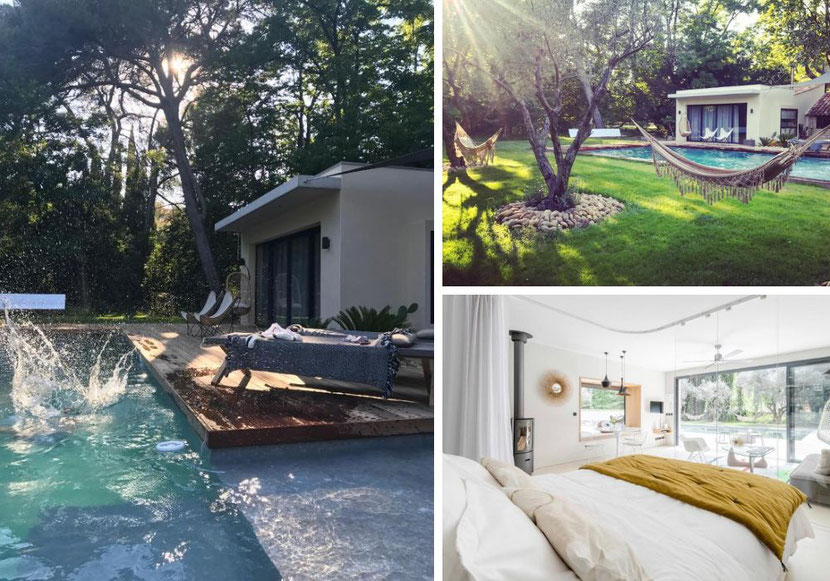 If you're a fan of guest houses, then you're in for a treat with Maison La Roselière! Choosing this spot means you'll be treated to an incredible suite nestled amidst lush greenery. Picture yourself by the pool, surrounded by the vibrant colors of nature during the day and the soft glow of lanterns in the evening, creating a truly romantic atmosphere.
But that's not all! There's a hammock waiting for you, the perfect spot to unwind after a day of exploring the city. And when night falls, those same hammocks and olive trees are beautifully illuminated, adding to the magic of the place.
What sets this place apart is the wonderful host, a friendly Frenchman who'll make you feel like you're reuniting with an old friend. He's your go-to source for all the practical info and insider tips you'll need to make the most of your visit to Montpellier.
Walking into the house feels like stepping into the pages of a home interior magazine; it's that amazing! The ambiance is so inviting that you might just want to move in. So, don't miss out on this opportunity to book your own oasis right in the city. It's a hidden gem you'll be glad you discovered!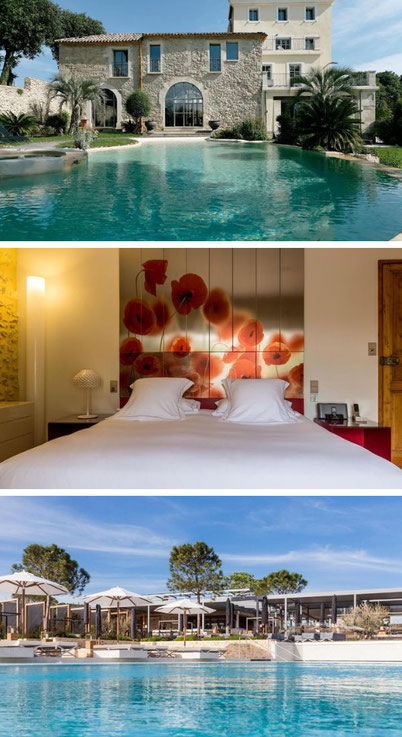 If you're yearning for a taste of luxury, then look no further than the exceptional Domaine de Verchant & Spa, a unique boutique hotel right here in Montpellier. In a nutshell, it's nothing short of spectacular! 🌟
This place is a luxurious haven, nestled in a historic mansion that's been transformed into a true gem. It's not just a hotel; it's an experience. They've gone all out with cutting-edge technology, a spa that's like something out of a dream, and accommodations that are the epitome of elegance.
Imagine rooms and suites that effortlessly blend contemporary interior design with the charm of 200-year-old stones. Each one is a work of art in itself, individually decorated to perfection.
When it comes to dining, get ready for a treat. You can savor delectable Southern-French cuisine for lunch, and in the evenings, indulge in creative dishes on the garden terrace while sipping on a glass of the finest regional wine. It's a culinary journey you won't want to miss.
But the luxury doesn't stop there. You'll have access to both indoor and outdoor swimming pools, a spa that's a haven of relaxation with affusion showers, saunas, and hammams.
Oh, and did I mention the wine cellar? With over 10,000 bottles, it's a paradise for wine enthusiasts.
What truly sets this place apart, though, is the top-notch service that'll have you feeling like a VIP. It's not just a hotel stay; it's an experience fit for celebrating special occasions like birthdays or any important date in your life.
So, if you're looking to add a touch of luxury and unforgettable moments to your life, Domaine de Verchant & Spa is the place to be. Prepare to be wowed!