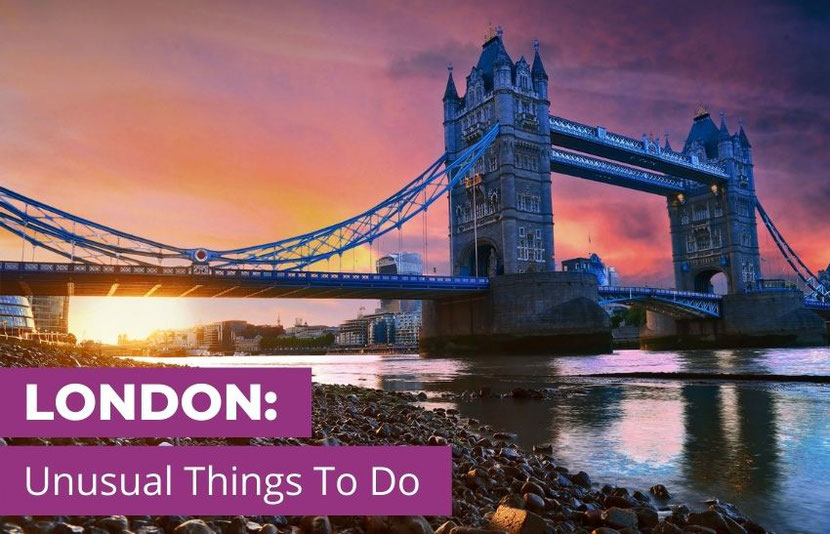 Of course there isn't just one secret recipe for the perfect city trip, but it's safe to say that the ingredients for a truly memorable getaway include a combination of bucket list staples and unusual experiences. Luckily, the bustling capital of the UK is an endless treasure trove of things to do. The iconic landmarks of London are plentiful, and you can spend days exploring those. But to make your city adventure truly unforgettable however, you need some unusual and alternative things to do in London on your list.

Some of these fantastic and unusual things to do in London may be closed at the moment, but once they're open again be sure to visit and support them for your own enjoyment and to help them thrive once more.
Disclaimer: This post contains some affiliate links, which means when you click we get a small percentage of the purchase at no extra cost to you. This allows us to keep sharing great travel tips, so feel free to click away!
1. Finborough Theatre: An Alternative Theatre above the Pub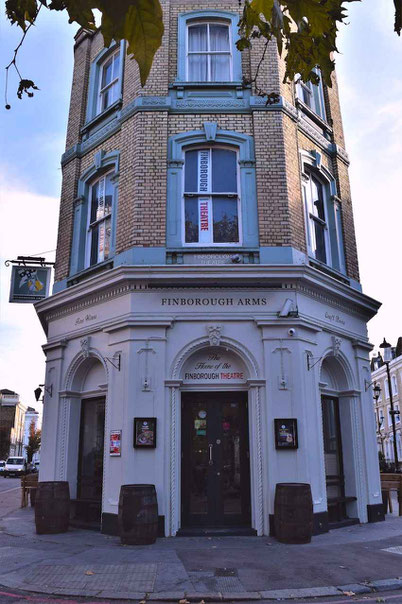 Photo courtesy of Douglas Mackie
London is one of the best cities for theatre in the world. From large West End productions to small fringe acts, there is enough to satisfy even the biggest theatre fan.
And you need not even look far to expand your dramatic horizons; often some of the best plays are put on right above the pub! 
If you are looking for alternative things to do in London, don't miss the alternative Finbourough theater. 
The Finborough theatre is a small, multi-award winning venue that focuses on thought-provoking new writing. It sits on top of a cosy pub that serves hearty food and dozens of beers and ciders on tap.
Why should I go?
You might discover a future Hollywood-star! Finborough theatre was one of the first venues where Hollywood actress Rachel Weisz tried out her acting skills in front of an audience. 
The Theatre above the Pub is often a place where young playwrights, directors and actors experiment with their first productions. This not only means you'll see some beautiful, low-budget and intimate productions but that you'll also get the chance to spot emerging talents early in their careers. 
How do I get there?
Finborough Theatre is located in Earl's Court in West London. The nearest tube stations are Earl's Court (10 mins) and West Brompton (7 mins). 
How much does it cost?
The cost of a theatre ticket depends on the production, but it usually ranges between £15 - £30 depending on the date of booking.
2. Museum of Brands: A nostalgic Journey Through Consumer Culture
You find yourself in Notting Hill and you've already eaten all the food at Portobello Market and taken a picture of the famous blue door, so what's next on your list? A visit to the Museum of Brands of course. 
One of the interesting facts about London is that there are over 170 museums. If you're a culture enthusiast, London is basically your playground. And if you're on the hunt for quirky adventures beyond the typical tourist trail, brace yourself for a trip to the Museum of Brands – where history and hilarity collide!
 The Museum of Brands is one of the more unusual things to do in London and a great way to tumble back in time and marvel at how the world has changed.
The Museum of Brands chronologically presents 150 years of brands, packaging and advertising. It puts brands into their historical context and explores how some of them have transformed our daily lives. 
Why should I go?
For a trip down memory lane! From toys to cereal, music to royal souvenirs, you'll find lots of objects here that will spark feelings of nostalgia. Besides that, you'll learn a lot about the history of consumerism and marketing trends from the Victorian times until now.
How do I get there?  
The closest tube station is Ladbroke Grove Station (2 mins).
How much does it cost?
Adult tickets are £9 and there are concessions available for senior citizens and children.
3. Sir John Soane's Museum: An impressive Collection of Art and Antiques in a Stately Home
So you've explored all the galleries at the British Museum, the Tates and the National Gallery, and now you're looking for more art and history to immerse yourself in? First of all that's an impressive feat, second of all, you're in luck! The Sir John Soane's Museum is a slightly bonkers museum set in a 17th century house. It's the former home of a famous English architect, John Soane, who was a passionate collector of antiques, sculptures, architectural models and paintings.
Why should I go?
Visiting this museum feels like stepping back in time into the house of a slightly mad professor. Yet every piece in the collection was carefully and purposefully selected by Soane and the limited space available has been used optimally to display it all. One of the main attractions of the museum is the Picture Room, a 4x4m space packed with 118 paintings… To pack so much art in such a small space, Soane had 'picture planes' installed meaning the walls can open up to show more pictures hidden on the other side.
How do I get there?
The museum is located in the centre of London. The closest tube stations are Holborn (5 mins) and Temple (15 mins).
How much does it cost?
You'll need to book a timed ticket for your visit, but it's entirely free!
4. Afternoon Tea at Old Royal Naval College: A Quintessentially British Experience in Historic Surroundings
London is famous for English High Tea, a tradition that's been around for centuries, and it's still just as popular today as it was back then. The tea itself is delicious, but what really makes it special is the whole experience. From the elegant tea rooms to the delicate finger sandwiches and pastries, everything about it is just perfect.
No trip to London is complete without an afternoon tea and where better to enjoy it than in an iconic London landmark? The Old Royal Naval College is a UNESCO World Heritage Site set in the beautiful Greenwich park along the banks of the River Thames. Soak up British history and marvel at the breathtaking painted hall before indulging in finger sandwiches, scones, cakes and, of course, tea. 
Why should I go?
Go for a quintessentially British experience in beautiful and historic surroundings. 
Greenwich is within easy reach of London and offers some of the best views in all of London. After your afternoon tea, climb the hill in Greenwich Park and catch your breath while you feast your eyes on the London skyline. While you're at it, you can also visit the Greenwich Observatory and stand on the Prime Meridian Line where GMT is measured. 
How do I get there?
Several bus lines stop outside the Old Royal Naval College and Greenwich station is an 8-minute train ride from London Bridge.
The most stylish way to arrive in Greenwich however is by boat. A regular boat service runs from several piers in Central London and can be accessed with your regular Oyster public transport card.  Depart from London Eye, Westminster, Embankment or Tower Bridge and reach Greenwich within 30-40 minutes.
What does it cost? 
Afternoon tea at the Old Royal Naval college starts from £18. Get access to the Painted Hall for £12.
Travel Tips: 
You have the option to enhance your afternoon tea experience by pairing it with a lovely river cruise along the Thames. This way, you can indulge in a delightful selection of mini pastries, scones with clotted cream and jam, and limitless tea while taking in the stunning sights of London from the water.
5. Barbican Conservatory: A tropical Oasis in the City Centre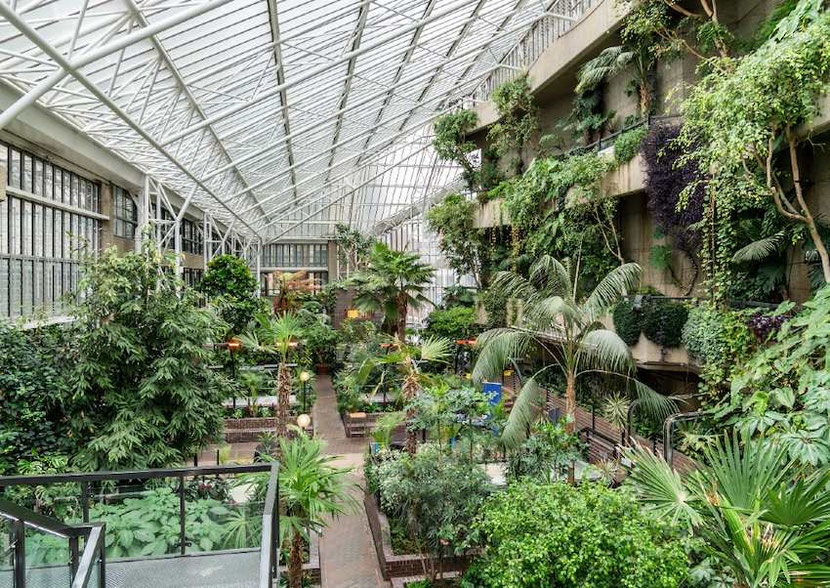 Photo credit: Mircea Balate
Another unexpected gem hidden inside an iconic London landmark is the Barbican Conservatory. The Barbican building is famous for its love-it-or-hate-it Brutalist architecture (it was once voted London's ugliest building), and is a beloved venue for many theatre productions, concerts and art exhibitions. What few people know however is that in the heart of the building sits the second biggest conservatory in London (the largest being Kew Gardens). 
Why should I go?
This tropical oasis is home to more than 1,500 species of plants and trees, including the Swiss cheese plant and a whole range of cacti and succulents. On selected Sundays you can take a tour led by the Barbican's resident gardeners and learn all about the history and hidden secrets of the Conservatory.
How do I get there?
The Barbican is a 30 minute walk from much of central London. The nearest tube stations are Barbican (4 mins), Moorgate (7 mins) and St. Paul's (11 mins).
The Barbican Conservatory is located on Level 3 if you're coming from inside the main Barbican building.
How much does it cost?
This is another free London activity! However, to make sure the Conservatory doesn't get too busy visitors are required to book a timeslot for their visit in advance. 
6. London Mithraeum: A Hidden Roman Temple
Many people know about the famous City of London financial district, but not that many people know it hides an ancient treasure right underground. 
Back when the city was still a Roman settlement called Londinium, a secretive cult of rich men worshipped a god named Mithras. They would meet in darkened temples and perform animal sacrifices while drinking copious amounts of wine. While the cult was forgotten as the Romans left England, one of its temples remained preserved underneath the city's new developments.
Rediscovered in the 1950s, the Mithraeum temple is now open to the public.
Why should I go?
For an immersive and educational look at London's ancient history. Light projections and a chanting soundtrack evoke the time when this was an active temple was filled with wealthy and powerful Roman men. In the two levels above the temple you'll find exhibitions providing context about Londinium and the Mithras cult. Not many tourists know about this hidden temple. So if you have already visited the most popular landmarks in the city, add this hidden gem to your list of alternative things to do in London. 
How do I get there?  
The London Mithraeum is located in the City of London and there are lots of transport links nearby, some of the closest being Cannon Street (1min), Mansion House (2 min) and Bank Station (1 min).
What does it cost?
Nothing! But you should book a timeslot in advance.
7. London Transport Museum: The History of London's Iconic Transport Network
Red buses, black cabs, the tube, who would be able to imagine London without them? Find out how the city became synonymous with these modes of transport in the London Transport Museum. 
A great museum to visit with kids, London's history is told through interactive displays including an "All Aboard" play zone, where kids can pretend to be conductors, mechanics or drivers on interactive vehicles.
Why should I go?
To find out why the London buses are red, of course! A visit to a transport museum might seem like one of the more unusual things to do in London, but it's a great way to learn a lot about the history of the city. You'll see the world's first underground steam and electric trams, classic London buses, and vintage vehicles that will give you an idea of what London looked like in previous centuries. If you come to London with teens, or even younger kids, they will love this museum. 
How do I get there?
The London Transport Museum is located in the heart of the busy Covent Garden shopping area. The closest tube stations are Covent Garden (2 mins), Leicester Square (4 mins), Holborn (5 mins), Charing Cross (7 mins) and Embankment (8 mins).
How much does it cost?
8. Horniman Museums and Gardens: An Educational Day Out
This family-friendly attraction is off-the-beaten-path, but the perfect weekend activity for anyone with an interest in nature and history. It's hard to explain all that the Horniman is.
Established in the Victorian era when the eccentric collector Frederick John Honiman opened up his collection of objects from around the world to visitors, it encompasses a vast museum and over 16 acres of gardens. The museum is especially well known for its large collection of taxidermied animals, but also includes vast displays of anthropology, natural history and musical instruments.
Why should I go?
Go there for the impressive gardens that include an animal walk (home to alpacas, goats and lots of other furry animals), a bee garden, a butterfly house and an aquarium. Don't forget to look up at the stunning views of the city skyline from the garden.
On Sundays there's a weekly market selling fruits, vegetables, cheese and bread from independent local producers.
How do I get there?
The Horniman Museums and Gardens are located in the leafy Forest Hill area. It's a five to ten minute walk uphill from the Forest Hill station. 
What does it cost?
Just like all national museums in the UK, it's free!
9. Bermondsey Beer Mile: A Boozy Saturday Stroll
A favourite among locals, the Bermondsey Beer Mile is one of the best alternative things to do in London for both amateur and pro beer connoisseurs. As the name suggests, it's a one and a half mile stretch of street that contains over fifteen breweries and two gin distilleries. 
Why should I go?
Go for the exceptional variety of locally brewed beers. Don't expect to find pubs lining the mile, the focus here is on the beer-brewing process. The breweries open their doors to interested customers on Saturdays. This means it's good to pick a sunny day for this activity as many breweries don't have indoor seating but will have placed picnic tables outside.
Some breweries also offer brewing workshops, so you and your friends can get inspired to maybe open your own brewery one day.
How do I get there?
The mile sits underneath the railway arches that carry the trains to London Bridge, so it's a short walk from the busy station. Just follow the train tracks in the direction of Tower Bridge and keep walking until you find your first brewery (about 15 mins).
Make sure to go on a Saturday, as that's when most of the breweries are open for customers. 
What does it cost?
The prices of the beers vary per brewery.
10. The Vaults: A Great Night Out in London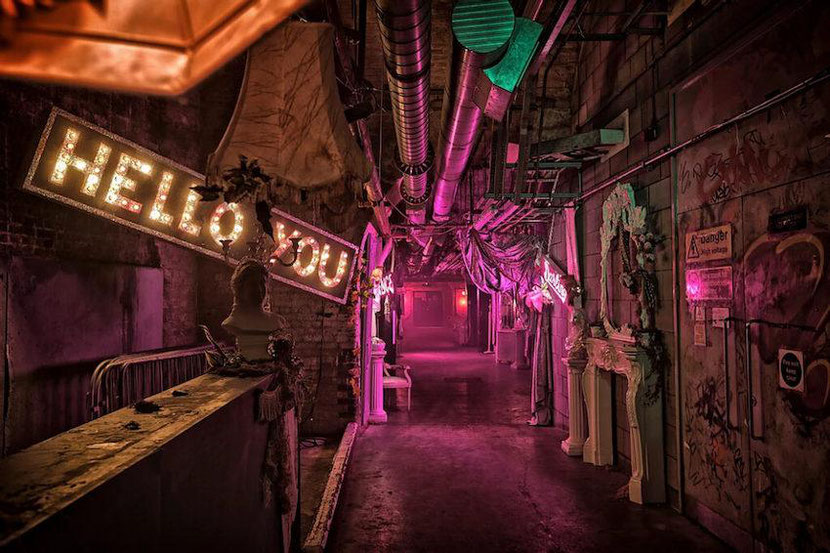 The final item to add to your list of unusual things to do in London should be one of the city's coolest live performance spaces: The Vaults. Hidden underneath the famous Waterloo Station, the Vaults are home to a theatre, a yearly festival and a pub. 
Next to The Vaults you'll find the Leake Street graffiti tunnel. Famous street artist Banksy was the first one to start filling its walls with graffiti before encouraging others to do the same. Anyone can view the ever-changing work in the tunnel for free.
Why should I go there?
The Vaults' main aim is to make immersive theatre experiences that are "outlandish, accessible and most of all, FUN". The Vaults should be on your list of cool things to do in London at night. So head there for a great night out.  
For a truly British experience go to the Vaults on a Monday, when the pub hosts a "Very Vaultsy Pub Quiz". A pub quiz is one of the Brits' favourite pastimes, so this is the perfect way to complete your London adventure.
How do I get there?
Waterloo Station is one of London's main transport links and there are lots of trains, buses and tubes that stop there. From Waterloo Station it's a short walk to The Vaults.
How much does it cost?
Entrance to the Leake Street tunnel is free. Show ticket prices vary and are usually around £30.
Can't get enough of lively London and want to extend your adventures beyond the capital city? Check out these easy day trips from London.

PIN IT: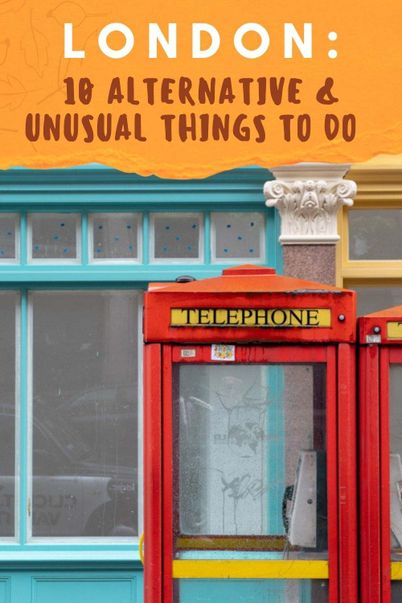 ---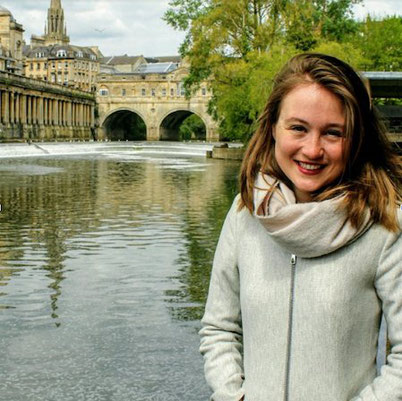 ABOUT THE AUTHOR
Camille Steens is Tiqets Supply Coordinator for the Benelux area and a regular contributor to the Tiqets blog.
A born Randstedeling, Camille has lived in The Hague, London and Amsterdam.
Her favorite city-trip adventures involve plays, pints, long walks and a hunt for the best cheese in town. 
---