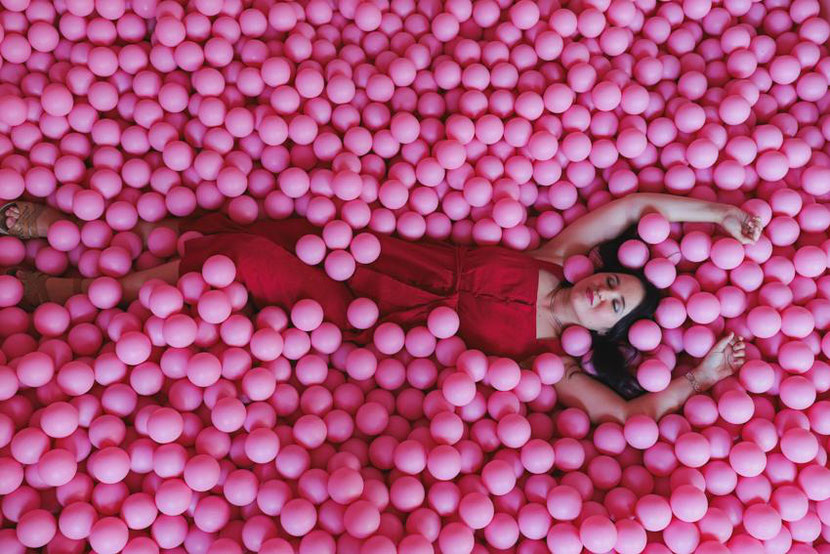 I've been to Krakow at least ten times, and every trip, it surprised me. You can visit the main sights in 2 days; then it is worth exploring Krakow's hidden gems and unusual places. 
This eclectic city blends the spirit of history and urban legends to offer an amazing variety of experiences and fun things to do. In this blog post, I prepared for you a rather off the beaten path itinerary through Krakow that will allow you to get a complete picture of the city and make you hungry for more trips to Krakow.
Experience The Wawel Chakra
It is believed that Earth has seven centers of power. Like the chakras in tantric teachings and yoga, they are sources of spiritual energy.
Many believe that one of these places is the Wawel Hill in Krakow. 
The Wawel Chakra is an urban legend, according to which there is a stone on Wawel with a special energetic power.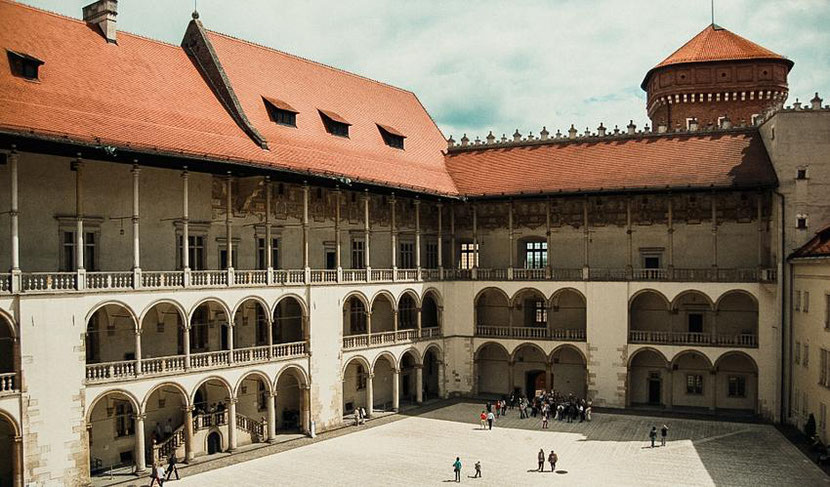 This mysterious stone is located within the Church of St. Gereon of the XI century. Its remains are hidden under the western wing of the castle.
According to the legend, Apollonius of Tyana, the Greek philosopher, mystic, and scientist, discovered a hill with powerful energy during one of his travels. This hill is known today as Wawel. Apollonius of Tyana buried a stone here, which released the energy of the chakra.
Others believe that the general relaxation that some people experience in the Wawel courtyard is due to the negative ionization that comes from the castle dungeons. So, in any case, visiting the Wawel Chakra is one of the unusual things to do in Krakow. 
How to find the Wawel chakra? Walk in the entrance past the cathedral and turn left. The chakra is in the corner. 
Most likely, all this was invented to attract tourists to Krakow. But you were going to visit the Wawel Castle anyway, weren't you? So you have nothing to lose if you also visit the intended place of the chakra. And who knows, maybe you will experience the chakra in action?
Discover The Krakow Hidden Gem: The Maly Rynek, or Little Market Square
Everyone knows of the Main Market Square of Krakow, but have you heard of the Maly Rynek, or a Little Market Square? 
It's one of Krakow hidden gems that is often overlooked by tourists.Literally one bend and 100 meters from the main square separate many travelers from this historical and charming place. 
You will be amazed by how quiet and peaceful this market square is compared to the touristic frenzy in the Main Market Square.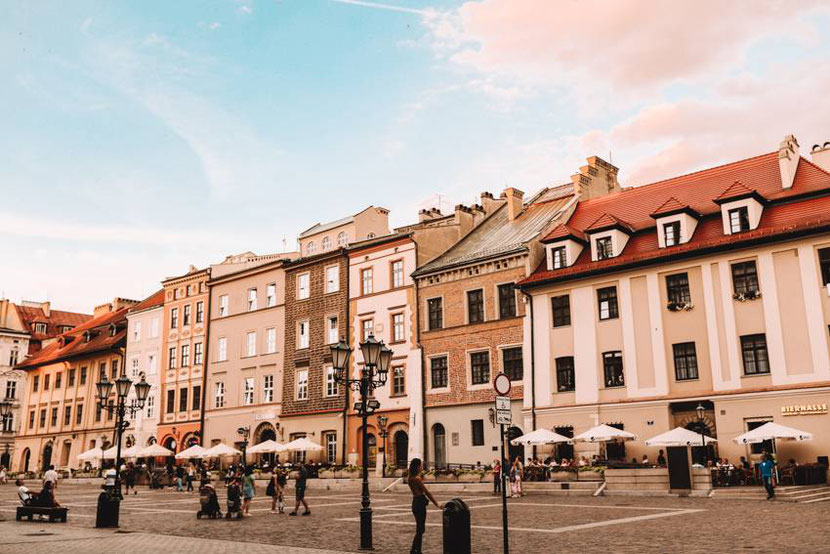 Perhaps this is due to the historical past of this little square. From the very beginning, it served as an auxiliary unit for the central Market Square of Krakow. 
Basically, goods with a not very pleasant appearance and smell were sold here: mostly fish and meat. The square acquired its present appearance only at the beginning of the 19th century after a large fire. 
The Maly Rynek is dotted with traditional and photogenic colorful buildings. There are no crowds of people and tourists here. To enjoy its pleasant and relaxing atmosphere, I recommend stopping at an open-air cafe or a restaurant, or just walk around and listen to street musicians. 
Explore Lavender Fields Near Krakow
Did you know that Poland has it's own "La Provence" with lavender fields? 
Polish lavender plantations are unique places run by people with real passion and encouraging visitors to get out of the city, breathe, slow down and soothe beautiful and aromatic lavender. 
The largest lavender field in Poland is located near Krakow, in the village of Ostrow (40 km from Krakow).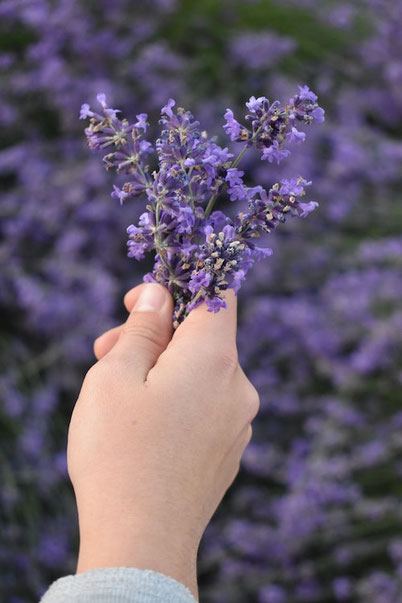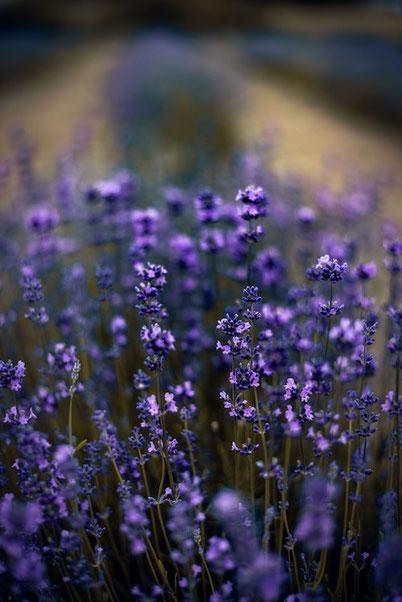 That's as much as 60 acres of lavender madness! Two varieties of lavender, imported from the Netherlands and resistant to frost, grow here - Munstead and Hidcote Blue. 
You can also buy some stuff with lavender:  lavender wreaths, a little bouquet, lavender honey, or lavender soap. 
A lavender field is a great place for a family or a romantic trip. It is also a perfect outdoor location for a photoshoot. 
The field stretches over a hill and makes beautiful scenery. 
Price list and opening hours:
The official opening hours of the lavender garden near Krakow are from 10.00 to 21.00.
It's open from June 20 to August 2. For current information, please check the garden's Facebook page. 
The entrance ticket to the lavender field is PLN 5 Lavender, and a wreath costs PLN 10. 
It is also possible to visit the field outside opening hours, but you have to pay more and agree on this with the owner. If you want perfect light for your photos, it can be a good idea.
Hang Out in Hipster Tytano, a Cultural Center In A Former Tobacco Factory
Kaiserliche Koenigliche Tabakfabrik, or the Imperial-Royal Tobacco Factory on Dolnich Mlynów Street was once the largest tobacco factory in Galicia. Before the Second World War, it was the seat of the State Cigar and Tobacco Products Factory (Państwowa Fabryka Cygar i Wyrobów Tytoniowych), one of the pillars of the Polish economy during the Second Polish Republic.
Today it is a hipster post-industrial area of Krakow with an unsure future. It can be either taken by Krakow artists or by foreign investors. 
In 2002, when the Philip Morris plant moved from here to a new location, the premises were bought by a Spanish investment firm Immobilaria Camins. The plan was to construct a hotel or office complex in the post-factory halls.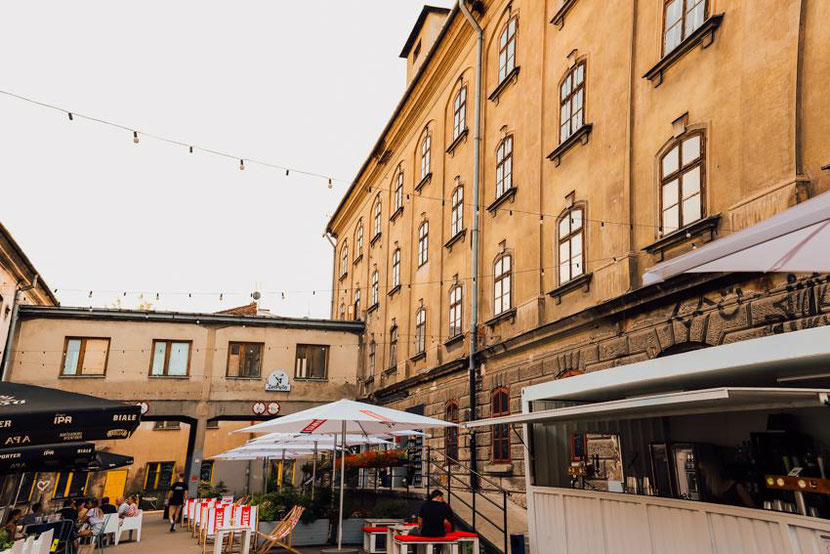 However, after the purchase of this property, the economic crisis hit Spain, which stopped the investment for 10 years. 
The factory buildings were rented by the artistic foundation of Tytano, and, like mushrooms after the rain, restaurants, clubs, cafes and pubs have sprung up on its premises. 
The Tytano complex is teeming with life every evening, being a kind of city within a city. It attracts a hipster crowd of Cracovians and tourists. The industrial space also includes space for cultural and social initiatives. 
But the crisis is over, and the Spaniards will continue to bring to life their investment plans. The fate of Tytano is uncertain, so it's better to hurry up and visit a couple of underground restaurants and nice pubs with craft beer. 
---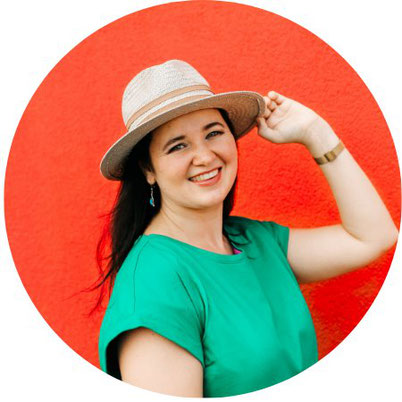 ABOUT THE AUTHOR
Hi, nice to meet you! I'm Sasha Naslin, a founder of The Alternative Travel Guide and a world citizen at heart.  
I traveled to 60+ countries on different continents and stopped counting cities after two hundred. 
I am Russian-French and write in Globish, as English is not my native language, so feel free to correct me or make fun of me :).
---