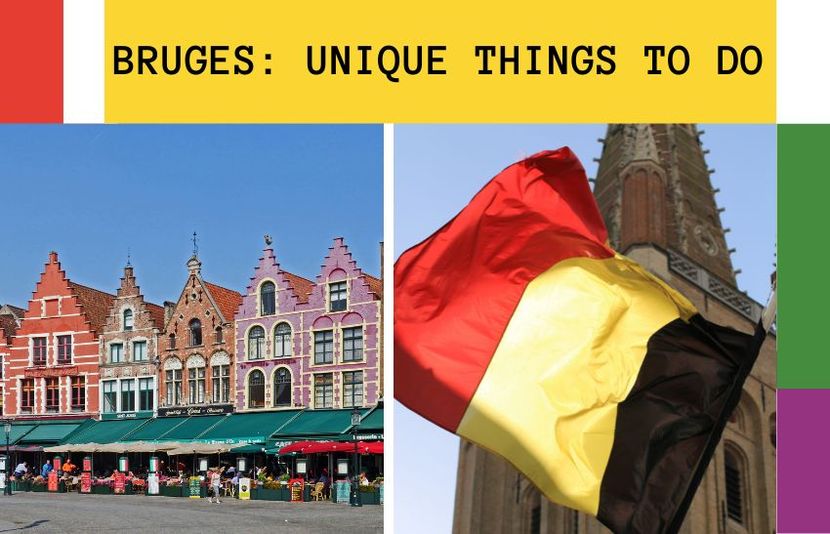 Welcome to the enchanting city of Bruges, a place where time seems to stand still and every corner reveals a hidden treasure waiting to be discovered.
While the city's iconic landmarks and attractions are undoubtedly worth visiting, there's a whole world of unique, lesser-known gems that truly capture the essence of Bruges.
In this blog post, we'll show you unique things to do in Bruges. These things are off the beaten path, exploring magical gardens, picturesque canals, charming breweries, and historic windmills.
So, join us as we uncover the unique things to do in Bruges that make it a truly unforgettable destination. Get ready to be captivated by the charm and beauty of this medieval city!
Unique Things To Do In Bruges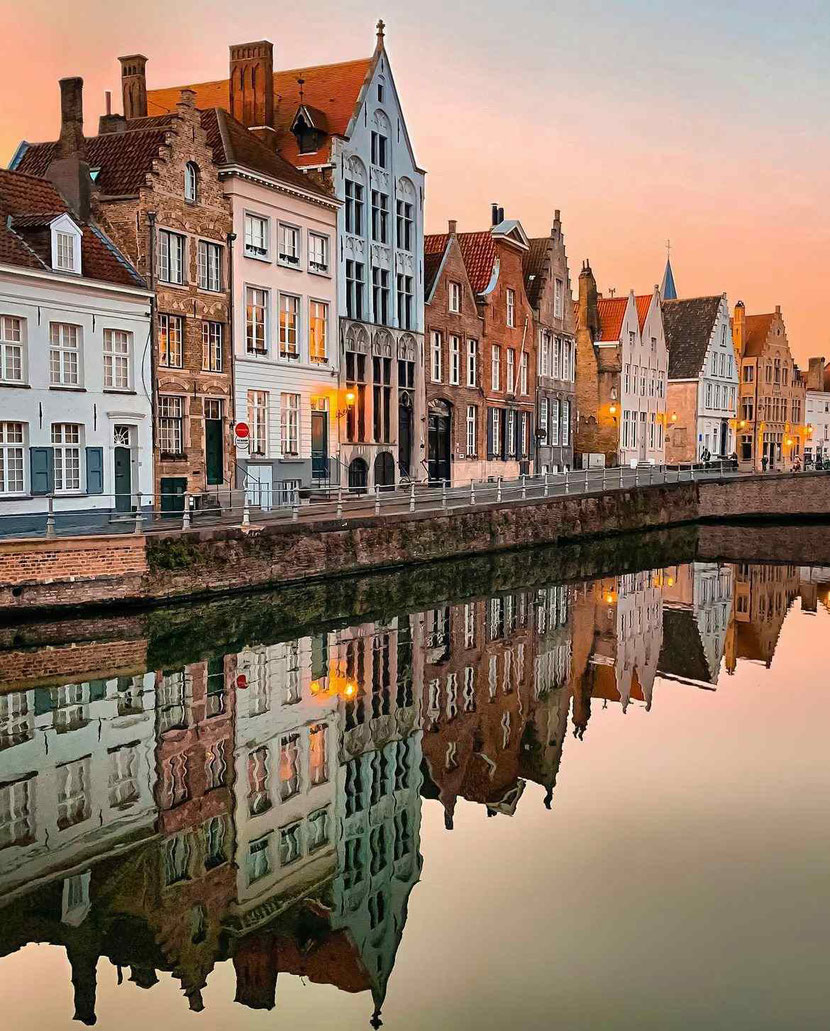 1. Discover the Enchanting Hof Arents
Nestled away from the bustling streets of Bruges, Hof Arents is a hidden gem that offers a tranquil escape from the city's hustle and bustle. It is truly a inque thing to do in Bruges! This charming garden is a well-kept secret, tucked behind the historic buildings and cobblestone streets.
As you step into this enchanting oasis, you'll be greeted by lush greenery, vibrant flowers, and the soothing sound of trickling water from the garden's fountain. It's the perfect spot to relax, unwind, and enjoy the beauty of nature amidst the medieval surroundings of Bruges.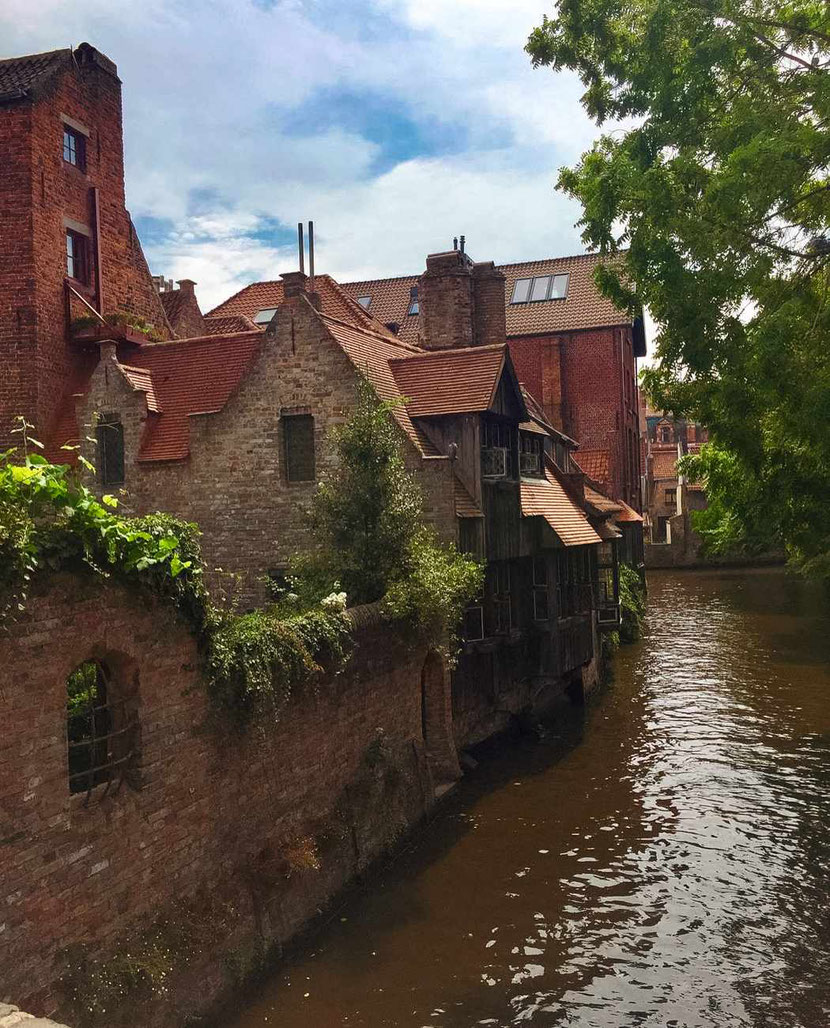 Location and Accessibility
Hof Arents is conveniently located in the heart of Bruges, making it easily accessible for visitors. The garden can be found near the famous Church of Our Lady (Onze-Lieve-Vrouwekerk) and just a short walk from the popular Markt square. To reach Hof Arents, simply follow the signs to the Church of Our Lady and then look for the discreet entrance to the garden, which is situated between the Gruuthuse Museum and the church itself. Once inside, you'll find that the garden is wheelchair accessible and offers ample seating, making it a comfortable and enjoyable destination for all visitors.
Highlights and Features of the Garden
The beauty of Hof Arents lies in its ability to transport you to a serene and peaceful environment, despite being in the heart of a bustling city. The garden features a stunning array of plants, flowers, and trees, creating a tapestry of colors and fragrances that will delight your senses.
One of the garden's highlights is the picturesque pond, home to a variety of fish and surrounded by weeping willows that create a magical atmosphere. The garden also boasts a beautiful fountain, which adds to the overall ambiance and provides a soothing soundtrack for your visit.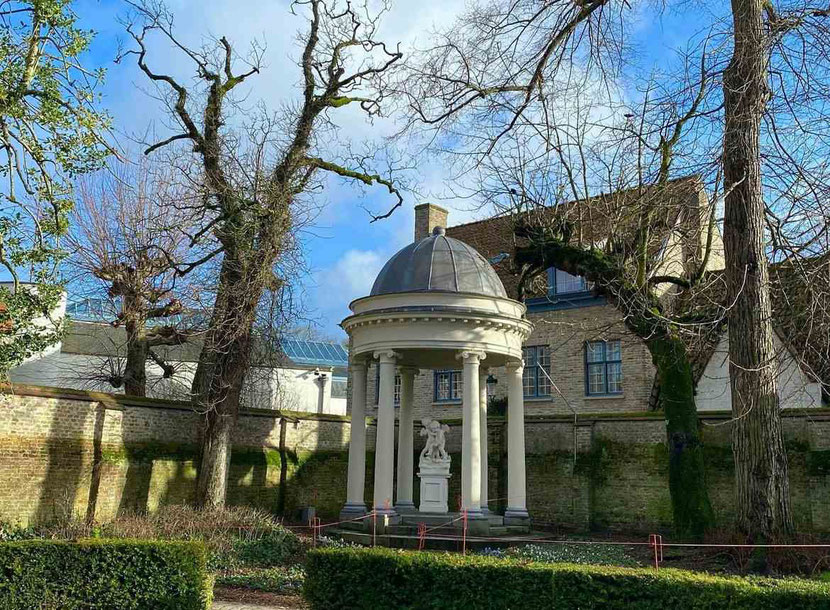 Recommendations for Enjoying the Experience
To fully appreciate the charm and beauty of Hof Arents, we recommend setting aside some time to savor the experience. Bring along a book, a sketchpad, or simply your thoughts, and find a quiet corner to enjoy the soothing atmosphere. Alternatively, bring a friend or loved one and share a leisurely stroll through the garden, taking in the sights and sounds together.
If you're visiting Bruges during the warmer months, consider packing a picnic to enjoy on the grassy areas or one of the many benches scattered throughout the garden. And don't forget your camera! The picturesque setting of Hof Arents offers countless opportunities for stunning photographs, capturing the essence of this enchanting destination.
2. The unique Sint-Annarei and Langerei Canals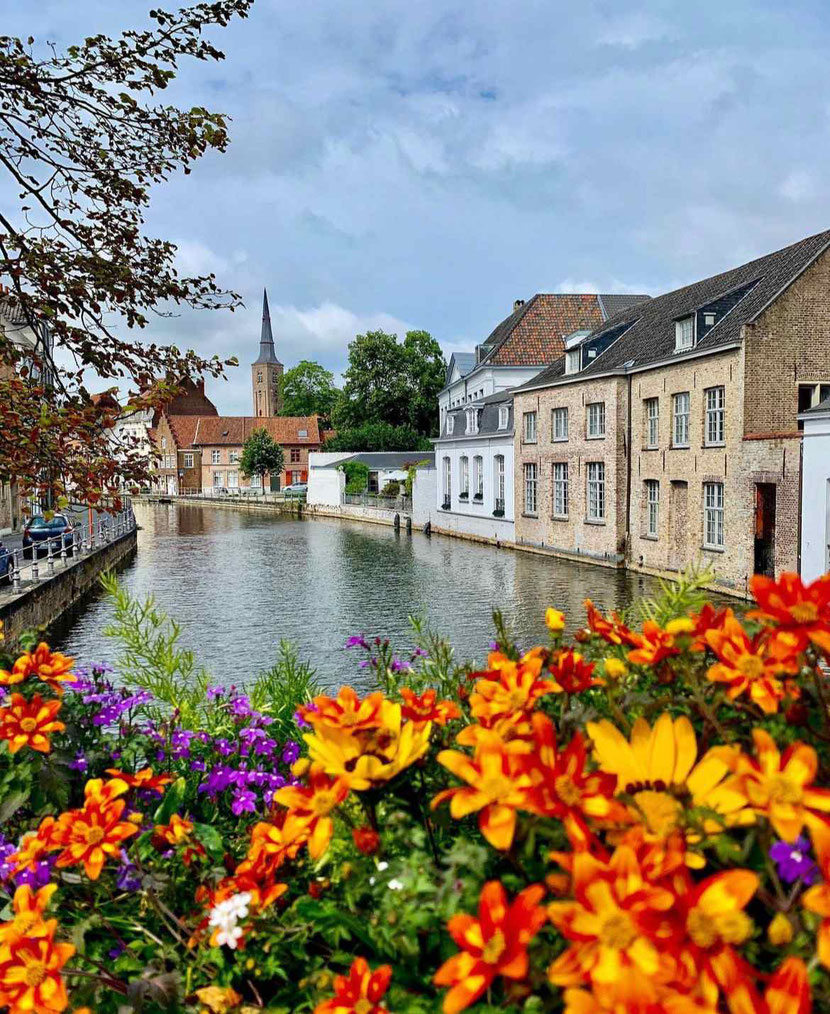 The picturesque city of Bruges, often referred to as the "Venice of the North," is home to numerous canals that weave their way through the medieval streets. Thanks to these beautiful canals, Bruges tops the list of the most attractive cities of Belgium. 
If time is of the essence during your visit and you have just a day to spend in Bruges, consider embarking on a canal tour to maximize your experience.
Among the beautiful canals of Bruges, the Sint-Annarei and Langerei canals stand out as unique things to do in Bruges. They are hidden treasures waiting to be discovered by intrepid travelers like yourself.
The Unique Charm of Sint-Annarei and Langerei Canals
While the more famous canals in Bruges may receive the lion's share of attention, the Sint-Annarei and Langerei canals offer a quieter, more unique thing to do in Bruges. With fewer tourists, these canals provide an opportunity to take in the city's rich history at a leisurely pace. The elegant architecture of the houses lining the canals reflects the wealth and prosperity of Bruges during its heyday. As you wander along the banks, you'll also come across several historic bridges, each with its own story to tell.
Another unique aspect of these canals is the abundance of greenery and open spaces. The tree-shaded paths create a serene atmosphere, while the occasional bench invites you to sit down, relax, and soak in the beauty of your surroundings.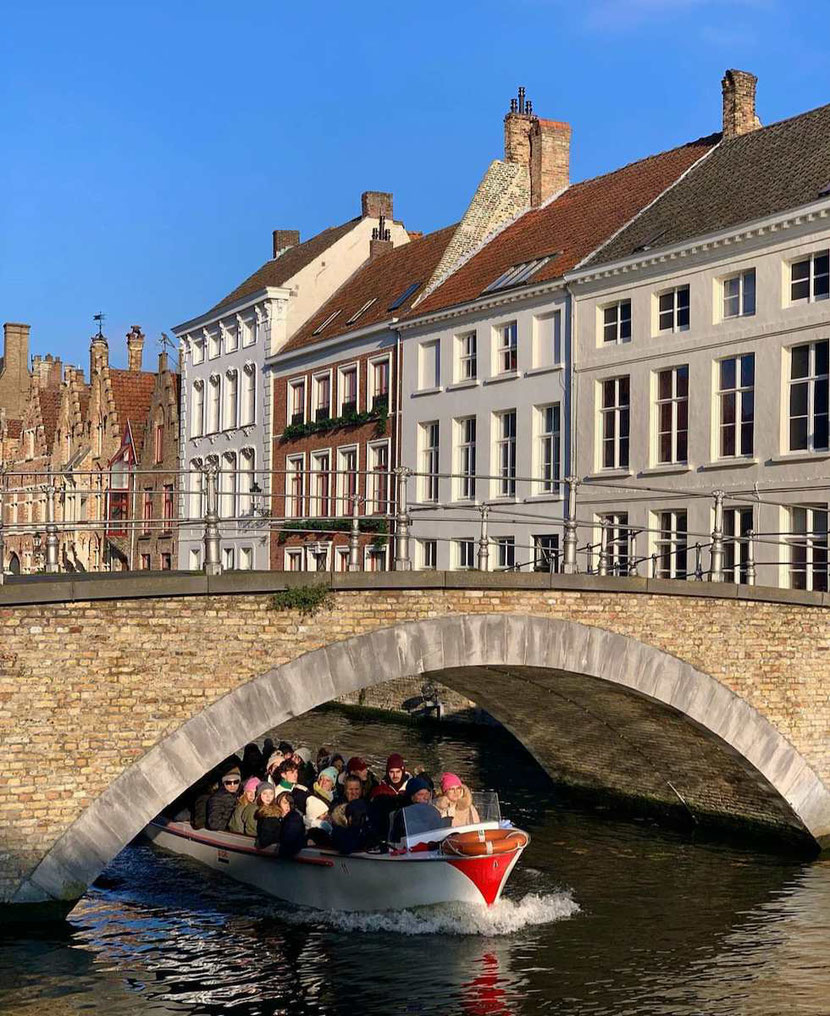 Exploring the Canals and Beyond
To make the most of your visit to the Sint-Annarei and Langerei canals, consider renting a bike and cycling along the picturesque paths. This will allow you to cover more ground and discover hidden gems along the way. Alternatively, you can simply set out on foot and follow your curiosity.
Don't forget to venture beyond the canals themselves and explore the surrounding neighborhoods. You'll find charming shops, cafes, and restaurants where you can sample local delicacies or enjoy a refreshing beverage.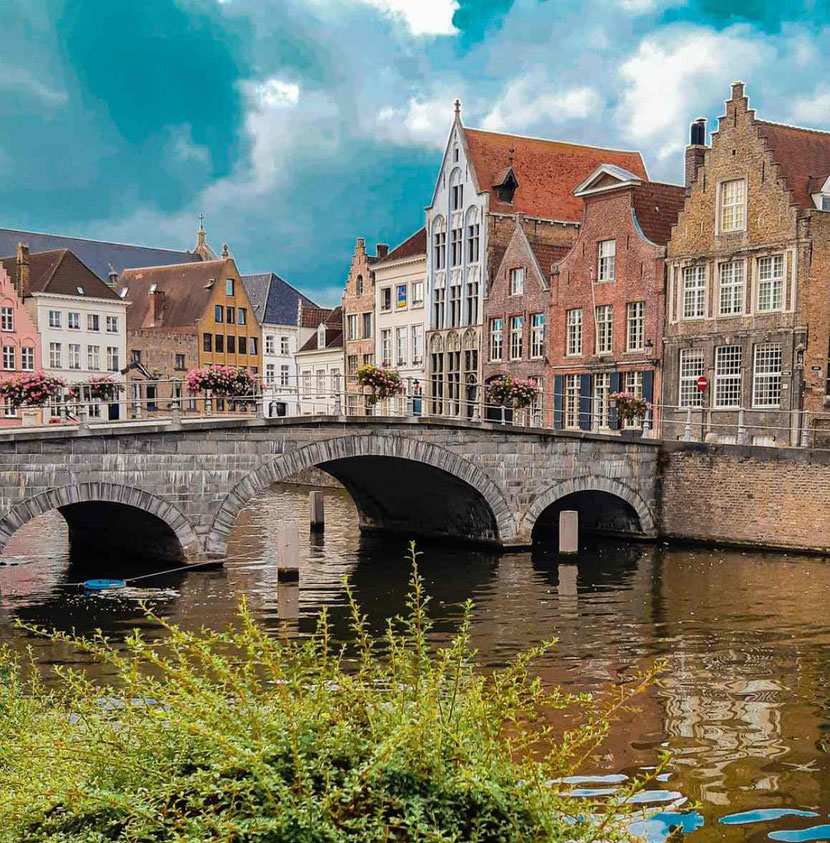 Capture the Beauty
As you explore the Sint-Annarei and Langerei canals, you'll find countless opportunities to capture stunning photographs. The reflections of the historic buildings and bridges in the gently rippling water create a dreamlike atmosphere that's perfect for photography enthusiasts. Additionally, the abundance of greenery, flower-laden windowsills, and charming details like wrought-iron railings provide endless inspiration for close-up shots.
To make the most of the available light, consider visiting during the early morning or late afternoon hours, when the sun casts a warm, golden glow over the scene.
3. Visit lesser-known breweries in Bruges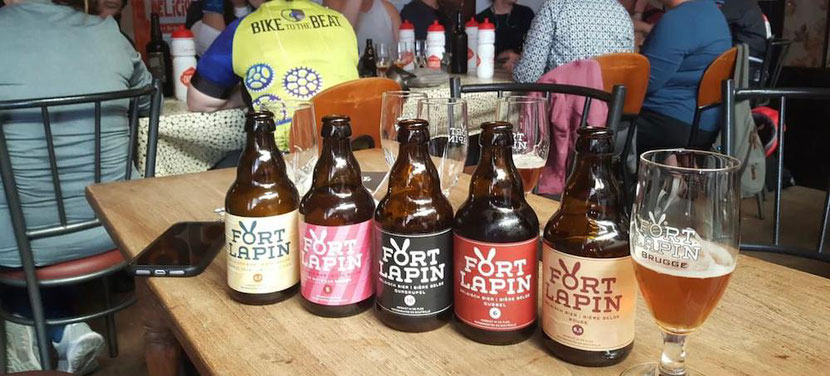 The magic of Bruges extends far beyond its picturesque canals and medieval architecture. This charming city is also home to a vibrant brewing scene that's just waiting to be explored. 
While the more famous breweries might be on every traveler's list, there's something truly special about discovering unique things to do in bruges, espcially if they offer unique tastes and experiences. So, let's dive into the remarkable stories of Bourgogne des Flandres and Fort Lapin.
Bourgogne des Flandres and Fort Lapin
Tucked away in the heart of Bruges, you'll find Bourgogne des Flandres, a charming brewery with a rich history dating back to 1765. Steeped in tradition, this family-run gem offers visitors an authentic taste of Bruges' brewing heritage. Just a short distance away, Fort Lapin is another hidden gem that's been delighting beer lovers since 2011. With its modern approach to brewing and a passion for creativity, Fort Lapin has quickly made a name for itself among aficionados.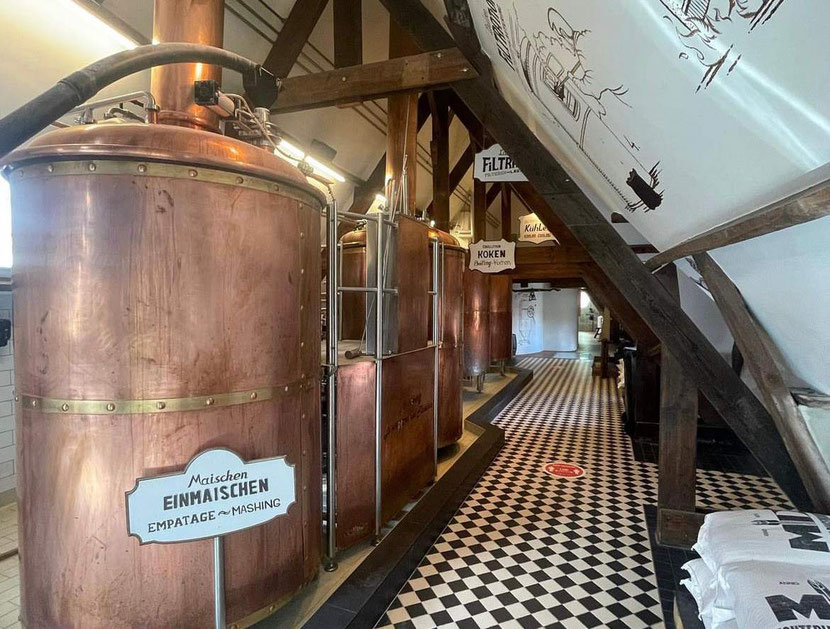 Beer Offerings and Brewing Techniques
At Bourgogne des Flandres, you'll be treated to their signature brew, a delightful blend of aged brown beer and fresh lambic. This unique concoction boasts a complex flavor profile with notes of caramel, chocolate, and a refreshing tartness. As you sip on this delicious brew, you'll be transported back in time, experiencing the rich history of Bruges with every taste.
Over at Fort Lapin, you'll be introduced to a range of innovative beers that showcase the brewery's experimental spirit. From their fruity, hoppy IPA to their rich, velvety Quadrupel, there's something for every palate. As you sample these delightful creations, you'll be inspired by the passion and dedication that goes into crafting each and every beer.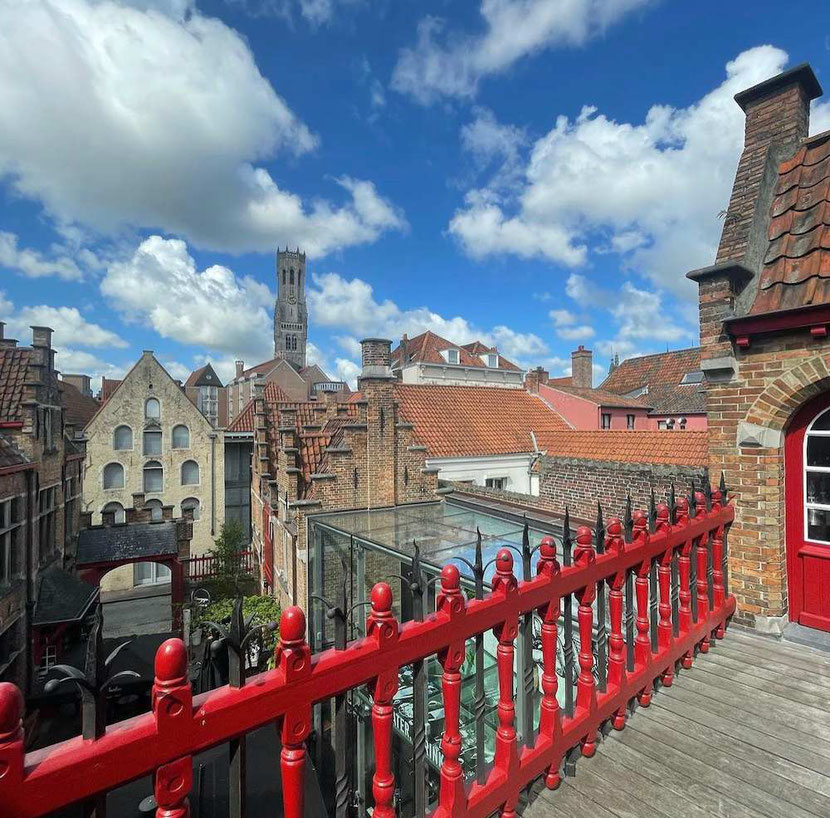 Tips for Visits and Tastings
To fully experience the magic of these lesser-known breweries, consider booking a guided tour. Not only will you get an in-depth look at the brewing process, but you'll also have the opportunity to chat with the passionate people behind these remarkable establishments. And, of course, don't forget to indulge in a tasting session – it's the perfect way to savor the unique flavors and stories that make these breweries truly special.
When planning your visit, be sure to wear comfortable shoes and bring along a curious palate. Lastly, don't forget your camera – both Bourgogne des Flandres and Fort Lapin offer picturesque settings that make for fantastic photo opportunities. 
4. Discover the windmills at Kruisvest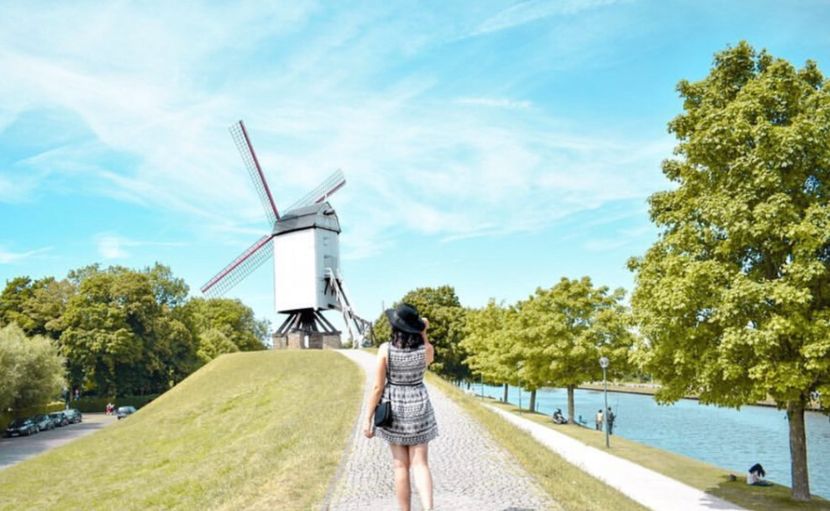 The windmills at Kruisvest are one of the best unique things to do in Bruges. As you stroll along the peaceful, tree-lined path, you'll be greeted by four majestic windmills standing tall against the sky. These gentle giants are a testament to the city's rich history and offer a glimpse into the past when windmills were an essential part of daily life.
Historical and Cultural Significance
The windmills at Kruisvest hold a special place in the hearts of Bruges' residents, as they represent the city's industrious past. Dating back to the 13th century, windmills played a crucial role in grinding grains for the production of bread, beer, and other staples. Today, these beautifully preserved structures serve as a reminder of Bruges' rich cultural heritage and a symbol of the city's resilience.
As you take in the sight of the windmills, you'll be transported back in time, imagining the bustling activity that once took place here. It's truly a magical experience that connects you to the very soul of Bruges.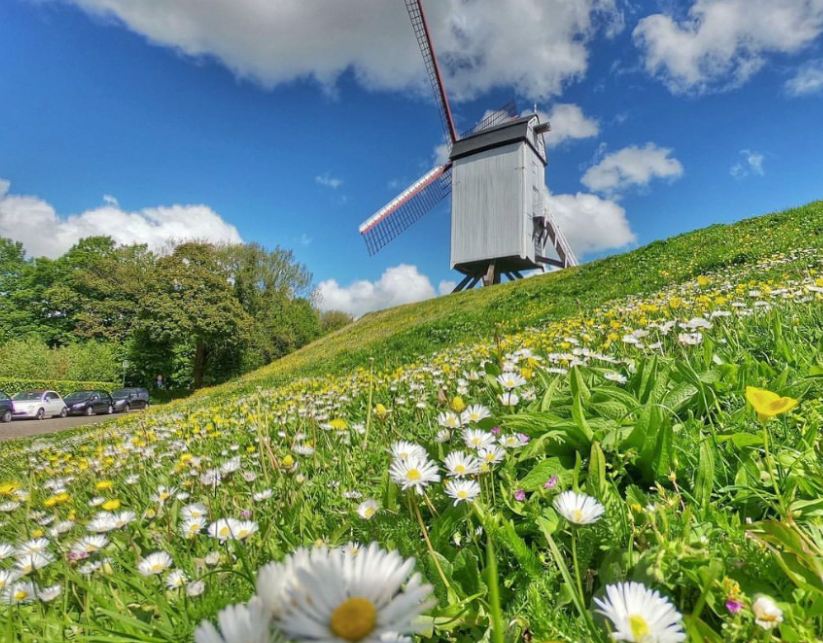 Guided Tours vs. Self-Exploration
Now, you might be wondering how to best experience the Kruisvest windmills. Well, you're in luck! There are a couple of fantastic options to choose from, depending on your preference.
For those who love a guided experience, consider joining a walking or cycling tour that takes you along the windmill route. You'll learn fascinating facts about their history, function, and significance, all while enjoying the company of a knowledgeable local guide.
If you prefer to explore at your own pace, simply grab a map and set off on a self-guided adventure. The windmills are easily accessible and well-signposted, so you'll have no trouble finding your way. Plus, you'll have the freedom to linger as long as you like, soaking in the atmosphere and letting your imagination run wild.
Embracing the Beauty and Capturing Memories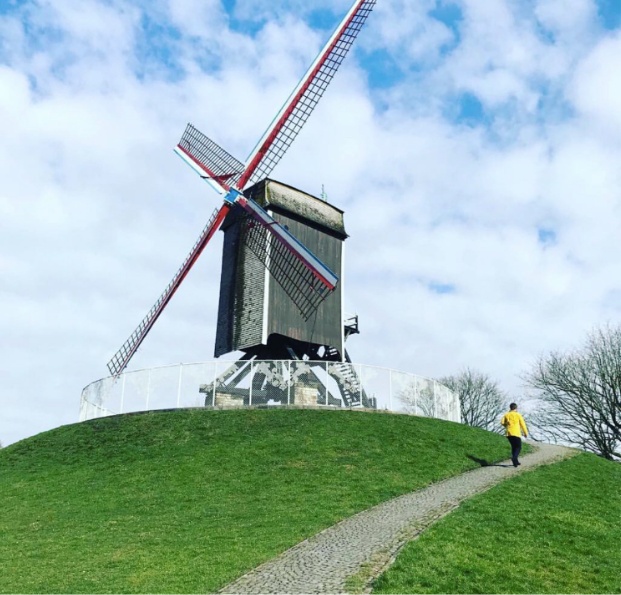 As you wander along the Kruisvest path, it's impossible not to be swept away by the sheer beauty of your surroundings. The windmills, framed by lush greenery and shimmering water, create a picture-perfect scene that's just begging to be captured on camera.
So, be sure to bring your camera or smartphone, and get ready to snap some truly stunning shots! Whether you're a photography enthusiast or simply love capturing memories, the Kruisvest windmills offer an abundance of inspiration as its one of the best unique things to do in Bruges. 
Before you know it, you'll have a collection of beautiful images that will transport you back to this magical place whenever you look at them. And who knows – you might even inspire others to embark on their own Bruges adventure!
Conclusion
In closing, it's been an absolute joy sharing these unique things to do in Bruges with you.
As you embark on your own adventure in this enchanting city, remember to take the time to explore beyond the usual tourist spots.
Immerse yourself in the serene beauty of Hof Arents, wander along the picturesque Sint-Annarei and Langerei canals, indulge in the delightful brews of Bourgogne des Flandres and Fort Lapin, and marvel at the majestic windmills at Kruisvest. Through these unique experiences, you'll not only create unforgettable memories but also forge a deep connection with the heart and soul of Bruges.
About The Author
We are Laura and Alexander, two full-time Belgian travelers sharing our experiences through our blog Lost Between Oceans. Our aim is to inspire your next travel adventure with our best tips and tricks from every country we visit.