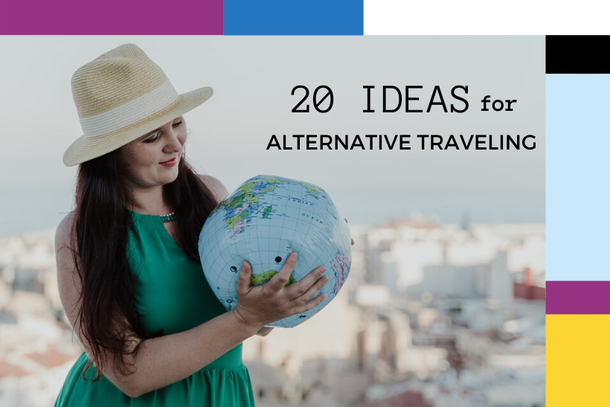 Alternative traveling is an emerging trend that develops as a sort of anti-tourism or "different" tourism - call it as you like. The driver behind this concept is to find an alternative to the mass tourism and to show the ways (or to create new ways) for meaningful traveling.
If an "all inclusive" package tour to a popular beach destination may "recharge your batteries," it may not recharge your soul.
Here are some ideas if you are in search of transformational travel and life-changing travel experiences.


1 | Volunteer and Try to Make the World a Better Place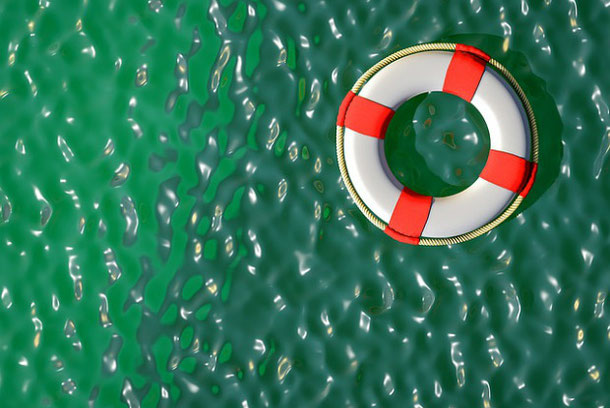 Volunteering abroad can be a tremendously fulfilling experience. There are so many grassroots organizations and communities in the world that need your help. You are not paid for your work, but you can get a truly enriching experience by volunteering.
However, in the recent years, some companies turned the idea of donating time into business - I am talking here about the organizations who serve as an intermediary between volunteers and local communities and NGOs abroad. They often ask for a fee to cover the organizational costs, your accommodation and food (the price can go up to $400-500 a month depending on a country and a project).
If you are not willing to pay for volunteering, it is a good idea to contact the NGOs directly and propose your time and skills. There are international NGOs that will provide you free housing and meals, and also, some pocket money.
There are thousands of projects and organizations to choose from.
Before signing up for a volunteering project, try to get a detailed description of your tasks and what you will be expected to accomplish during your mission abroad.
2 | Go Green Travel and WWOOF It Up!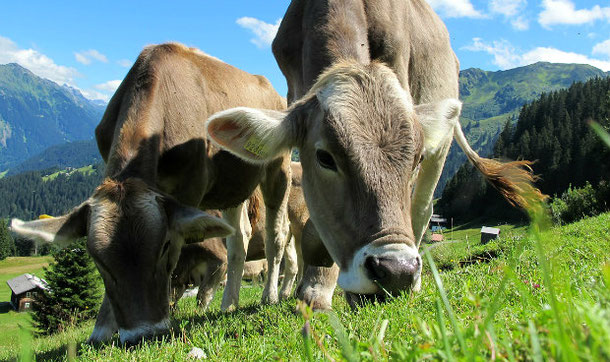 WWOOF (World Wide Opportunities on Organic Farms) is a worldwide movement that links volunteers and organic farmers. In return for volunteers' time, the WWOOF hosts offer accommodation, food, and possibility to get new skills and to learn about sustainable and organic lifestyles.
However, not all the tasks in WWOOFing projects are related to farming and agriculture. It can also include some painting or renovation-related tasks. WWOOFing volunteers are supposed to work around 4-6 hours a day, and the rest of the time they are free to enjoy nature, animals, and organic food.
Are you excited to learn how to make cheese or wine in France? Or maybe how to make honey in Italy? Or maybe to find out how to pick up pineapples in Costa Rica?
3 | Go For Yoga and Meditation Retreats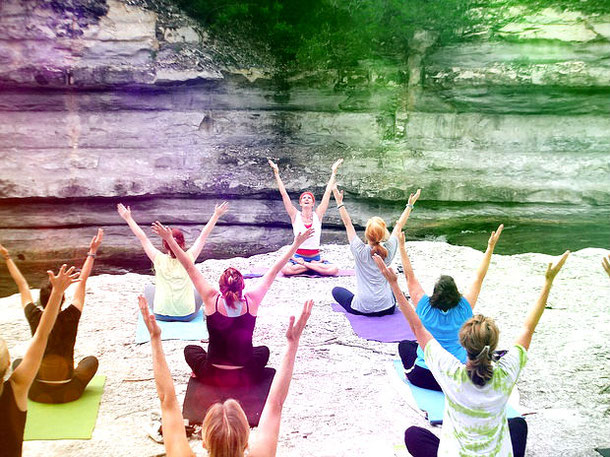 Traveling is a way to discover not only new countries and new cultures, but first of all, it's a way to discover your inner self.  There is something magical about it. Journeys help to uncover your true calling. We leave home brainwashed, and we come back with clear mind and peace inside.
Yoga and meditation retreats are something for you if you are looking for personal and spiritual development. However, it's important to choose the right type, level and intensity of such retreat to make sure that it will not be too overwhelming for you.
Think what fits your needs best: a mindfulness meditation vacation, a Vipassana silent retreat or maybe a power yoga retreat? What to expect from such holidays? Expect transformation and reconnection with yourself.
---
4 | Teach Languages Abroad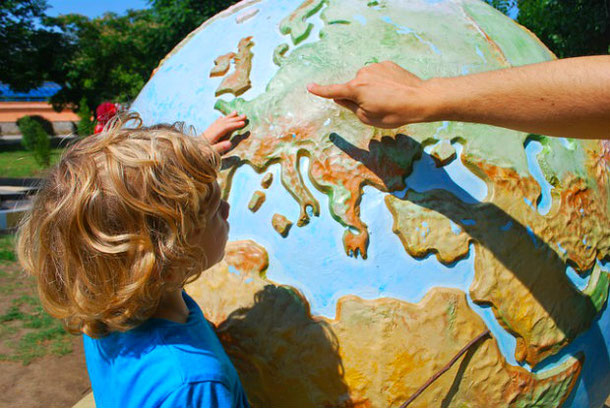 Try to be an ambassador, travel and spread your language and culture abroad. Teaching languages is the easiest option to travel for people who speak English, French, German, Russian, Spanish or Chinese because there is a demand for these language skills all over the world.
As for teaching English, of course, native English speakers have a natural advantage, but in many countries you can find an English teaching job even if English is not your mother tongue.
In my journeys I met Germans, Poles, Russians who were teaching English in China, Vietnam, South Korea and United Arab Emirates. The possibilities are endless.
5 | Take a Fully Immersive Language Course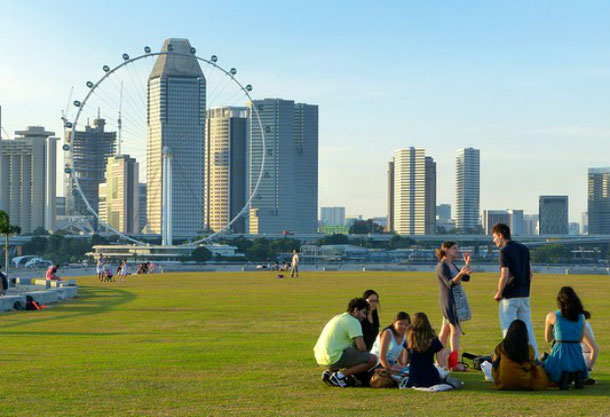 Learn Spanish in Spain and experience FIESTA SIESTA Y MANANA? What can be better than learning a new language with locals while exploring their country?
Make your next holidays not only the time to relax and to have fun, but also to learn something new.
6 | Travel with House Sitting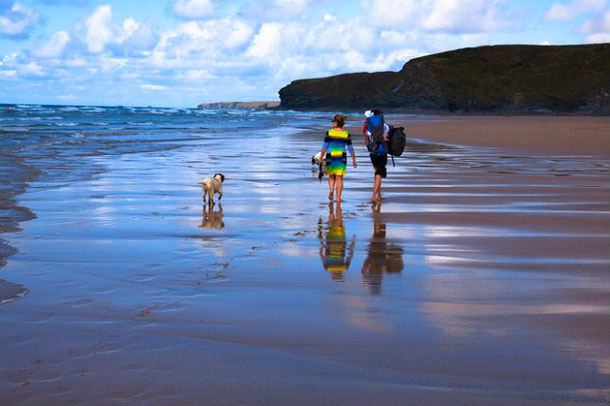 Do you like animals? If yes, this is something for you. The house sitting principle is very simple: when people leave on holidays, they entrust you their house and their pets. You take care of the pets and get free accommodation in return.
House sitting is very developed in such countries like Australia and New Zealand, but the concept starts to be popular in other countries as well.
In order to start your adventure with house sitting, just choose a house sitting platform that provides a possibility for both sides to meet and to interact, pay a fee (it is mostly yearly, but there are other options, too), and start browsing for your perfect place and your perfect pet.
It is important to complete your profile to present yourself in the best possible way: you love animals and animals love you. In some popular destinations competition can be high, so you have to be fast in contacting the house owners .
Once you get the house sitting gig, your main mission will be to ensure that the pets receive enough food and love from you.
7 | Take Care of Kids With the Au Pair Program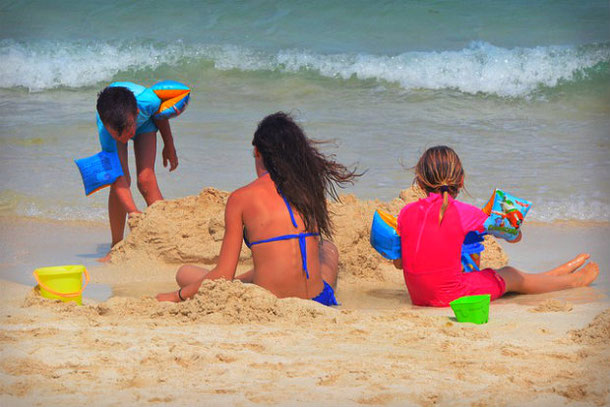 Taking care of kids (which are not yours :)) can be a big challenge and fun at the same time.
If you enjoy spending time with children, then the Au Pair program is a great opportunity for you to live abroad, to improve your foreign language skills and to share your culture with others. 
8 | Crew a Yacht Or a Cruise Ship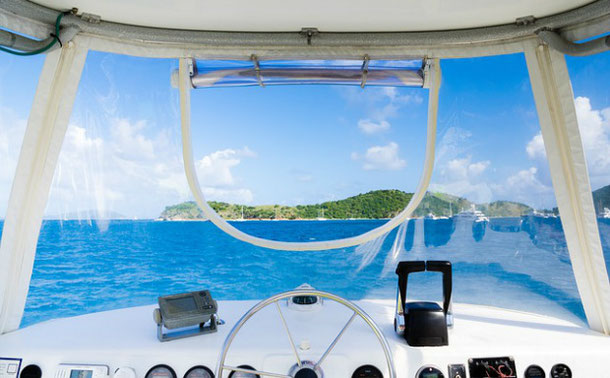 Let the adventure begin with going into the open water! Is it scary or exciting for you?  It can be both.
You don't need to be a sailor to crew a yacht, and you don't need to have knowledge of seamanship; there are dozens of different jobs you can do on the yacht or a cruise ship. Learn more about how to get a job on a Superyacht. 
9 | Become a Star Abroad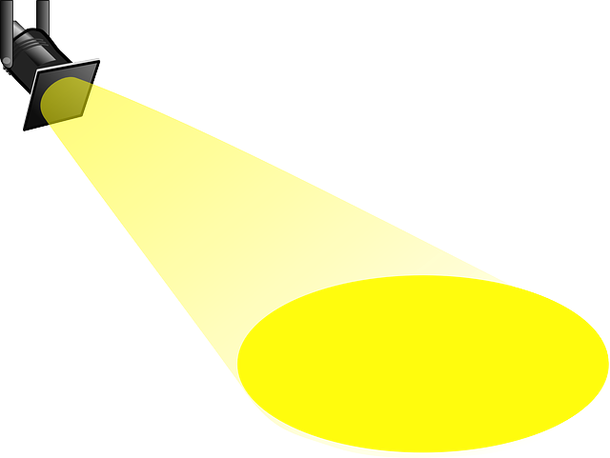 This can sound like an insane idea for alternative traveling, but if you were dreaming to become a star, then why not to finally try it? Did you know that you can become an instant Bollywood actor while traveling in India, particularly in Mumbai or Goa?
For a foreigner, especially a European-looking one, it is fairly easy to get a side role in the crowd scene in the Bollywood movie.
Besides the Bollywood, you can have your shining hour or even many shining hours in China. Even if you don't have the model look, you can participate in the shooting of commercials and movies there and get paid for this.
It is easier to get acting gigs in Asia if you are a blond guy or girl. Lots of bars in China can pay you to just sit near the bar and drink.
10 | Take a Cooking Course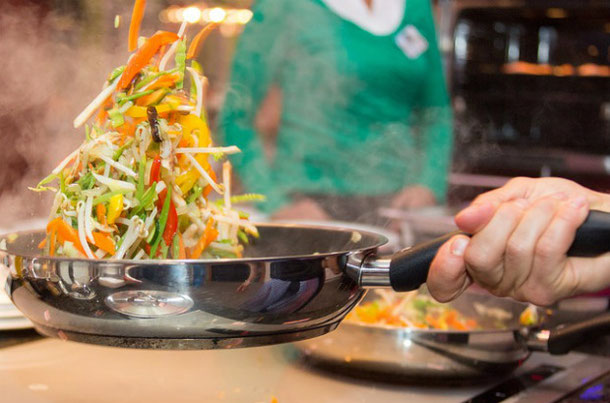 Learning how to prepare your favorite dish in the country you are visiting can be the best souvenir you would bring home.
The cooking class normally includes shopping with the chef at the local market where he/she would explain you how to choose the best ingredients for your dish.
After your sourced the products, the fun part starts: experimenting in the kitchen-playground. A good news: you don't need to clean after your cooking class :-P
I took a culinary class in Thailand and it was an amazing experience. I learned to cook a Thai Blue Rice with Butterfly Pea Flowers and a Gang Massaman Curry in a traditional charcoal stove and a clay pot.
I was learning to cook this in a company of other travelers, so I've got not only new cooking skills, but also I have met new friends.
11 | Become a Diving Instructor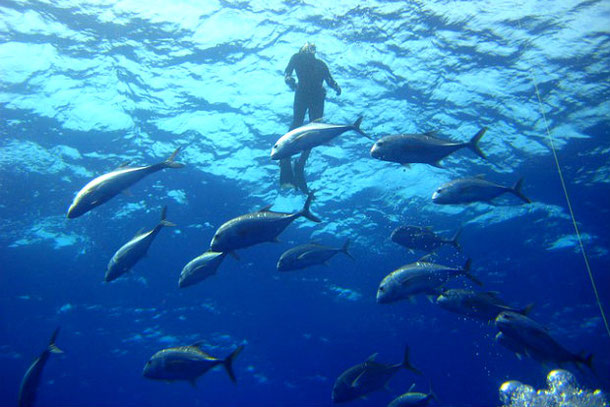 Move to the Philippines or Thailand and become a diving instructor! Does that sound good? With a Divemaster certification, you can work as a diving teacher anywhere in the world.
It takes 5 courses to become an instructor and it requires from you some investment.
The Open Water course would cost you around $300, the Advanced Open Water course and the Rescue Diver course are around $250-$300 each, the Divemaster course is even more expensive and costs $600-$700, and the last but not least, the Instructor Development course is about $1000.
Once you become an instructor, you will be paid based on the commissions from the course price and it will depend on the number of students you would have. Basically, it is a sufficient amount to live in the South East Asia. 
It can be a dream job if sea and fishes are your biggest passion, and if you accept having a huge amount of responsibility for others.
12 | Become an Animator at the Resorts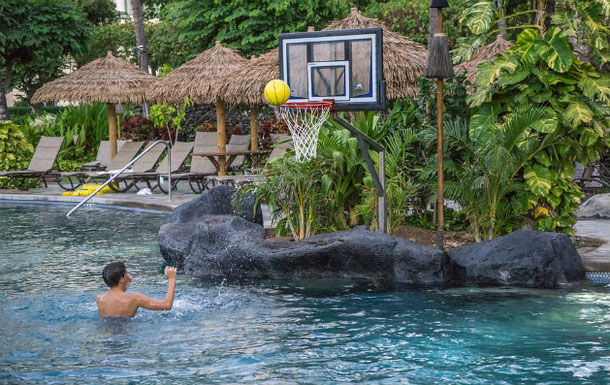 Instead of going for a one week vacation to a beautiful resort in a warm country, you can just go and live there. Resorts from all over the planet are looking for the international team with diverse language skills.
As a member of the animation team, you would have to encourage hotel guests to participate and enjoy sports activities and evening events.
In addition, you have to organize all these events such as pool games, beach games, water polo, aerobics, aqua gym, darts and maybe even to create a program for the kid's club.
If you are a sociable and an outgoing person, think of taking a chance to have your job combined with long vacation at the resorts. However, keep in mind, that it is not just sun, beach and fun.
The job of an animator can be hard as any other job, especially that you have to work with people, and sometimes, with difficult people.
13 | Organize Free Walking Tours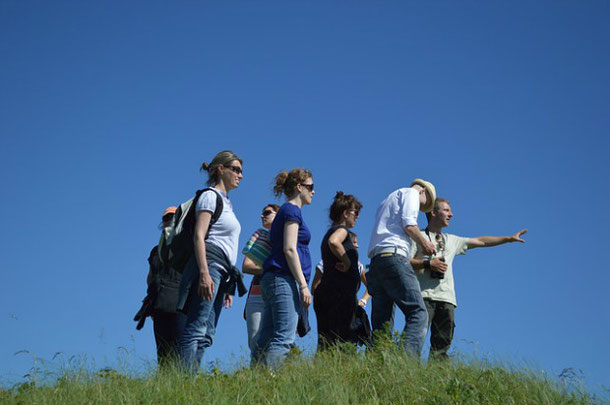 Live in a foreign country you love and know about and share this love and knowledge with travelers! It is an amazing way to live in a country for a longer period and to become a part of the local community.
To organize a free walking tour, you don't need a permit to work in the foreign country because you would not charge a fee for your services, but you will only receive tips from the group (if they liked your tour, of course). Free walking tours got a great recognition around the world, especially in the European countries.
If there is no a free walking tour in the city of your interest, you can start your own tour! It is now so easy as never before.


When I was traveling in Georgia, I went on a free walking tour in Tbilisi. The guide was from Ukraine, but she knew so much about Tbilisi, she was so passionate about the city and the country, that her tour was a great success.
That's she who gets the most of positive feedback on Facebook and Trip Advisor from the participants. Remember, there are no obstacles! The only obstacles you have are those you create yourself.

14 | Take an Epic Route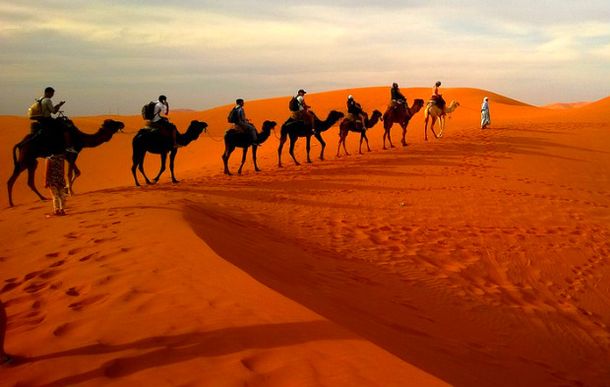 What is your favorite adventure book? "Around the World in Eighty Days" by Jules Verne or maybe "Robinson Crusoe" by Daniel Defoe?
Remember about the wanderlust you felt when you heard about Vasca da Gama, Marco Polo or Captain James Cook on your geography lessons... Can you picture yourself doing the same thing? 
Become a hero and an explorer by taking one of the epic routes!
15 | Become Location Independent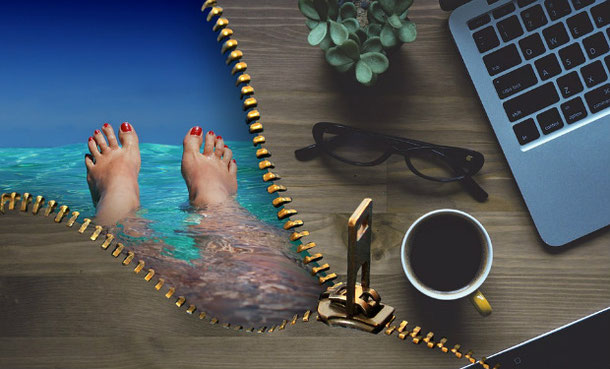 What about turning your whole life into a journey? Live and work anywhere you like by becoming location independent.
We live in the amazing time when thanks to the technologies, we can live the lifestyle our parents could only dream of.
Now it's all possible. 
Do you want to be your own boss and to start your own online business? Or, maybe you feel more comfortable being a freelancer and working on different assignments? Or, If you are not ready to take big risks, just try to work remotely if your profession allows it.  
Luckily, there are more and more professions being nomaded. Consultant, photographer, web and graphic designer, marketing and communication specialist, coach, film maker, translator, sales specialist, importer, project manager, - the list can go on and on. YOU choose.
16 | Travel with a Caravan
If you love adventures and waking up to the singing of birds - try caravanning or traveling with a motor home.
In such campers, you can be a couch potato and a traveler at the same time.
No need to bring in and take out suitcases, check-in and check out at hotels, rush by taxi, by train, or by plane.
You can forget about all this and relax.
In a caravan, you do not just go from point A to point B. You are in the process, you are free, you feel the taste of travel.
If you always dreamed of embarking on a road trip without stopping at hotels, this is what you need. Also, such a trip is much cheaper than a traditional one.
Caravanning is also good because it gives complete independence from the schedule of traffic and the ability to change the route according to your mood, and most importantly, park in the most beautiful places on the planet!
17 | Learn the Art of Travel Photography
Photo Tourism is a great opportunity for photography lovers to improve their skills and visit new corners of the planet.
Photo tours are often held in exotic countries, where people still wear traditional clothes and where life is very different from ours - in Asia and Africa.
Photo tours will take you to the places where there are many photo-opportunities.
It is a journey from which you will bring luggage of new knowledge, acquaintances, unique experience, and photos.
18 | Become an Urban Explorer
If for you the expression "walk around the city" means slowly walking along the elegant boulevards of Paris, then apparently you have never heard of industrial tourism.
Do you remember how in childhood you got into abandoned buildings or empty construction sites?
Industrial tourism is called to revive those tremulous feelings.
Industrial tourists are urban explorers. 
For them, a fascinating journey is to walk along the roofs of the city, penetrate an abandoned factory or another industrial facility, or explore the ruins of ancient buildings.
They are even not afraid to visit nuclear power plants. Urban explorers travel to the Chernobyl nuclear power plant and Hiroshima and Nagasaki.
19 | Relax Actively with Festival Tourism
Going to a theme or music festival in another country is a great way to immerse yourself in the local culture, get to know locals and people from all over the world, relax actively and learn a lot.
You will remember such a trip for a lifetime.
The choice of festivals is huge: from the most extraordinary, such as Burning Man in Nevada to the popular Oktoberfest in Germany. 
Just choose the one that inspires you. 
20 | Travel the movie route
Another idea for an alternative journey is cinema tourism.
Take your favorite travel movie, for example:
Eat. Pray. Love,
The Incredible Life of Walter Mitty,
Hector's Journey in Search of Happiness,
Eurotrip, 
and you set off on the same route.
It's very exciting to find the places where your favorite movie was shot!
"We all have two lives.
The second one starts when we realize that we only have one." (Tom Hiddleston) 
Thanks for reading !
What's next?
Dear friend, what kind of alternative travel would you like to try?
What would you like to know about alternative travel and alternative tourism?
What should I write about in detail? 
Please let me know in the comments section. 
With Love,
Sasha Naslin from The Alternative Travel Guide 
Enjoyed this article? Follow me on Facebook and Instagram or sign up for my newsletter to get notified about new posts: 
PIN IT ON PINTEREST FOR LATER: 
 
 
 
 
 
 
 
 

 

ABOUT THE AUTHOR

 

Hi, nice to meet you! I'm Sasha, a "free spirit" and a world citizen at heart who was born in the country that does not exist: Transnistria. I am on my adventurous journey to discover alternative, quirky, unique and unusual things to do and to visit in cool cities around the world. Join me and try something new! I write in Globish, since English is not my native language, so feel free to correct me or to make fun of me :).