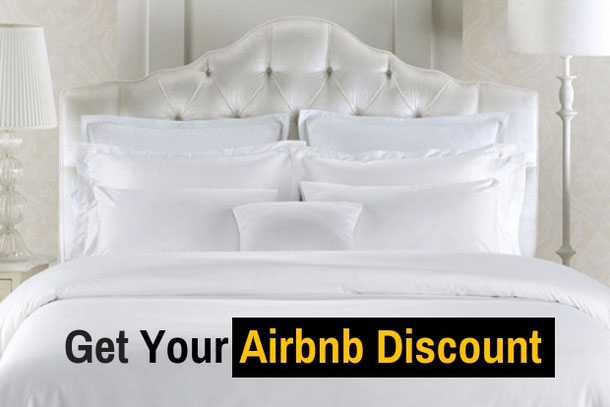 Thinking about staying on Airbnb on your next trip abroad? It's a great decision! With Airbnb, you will have access to unique, local and affordable accommodation around the world.  It is even better when you've got an Airbnb coupon code to get a discount up to $35
 on your first booking! 
In this blog post you will find a short and comprehesive instruction on how to receive your Airbnb discount.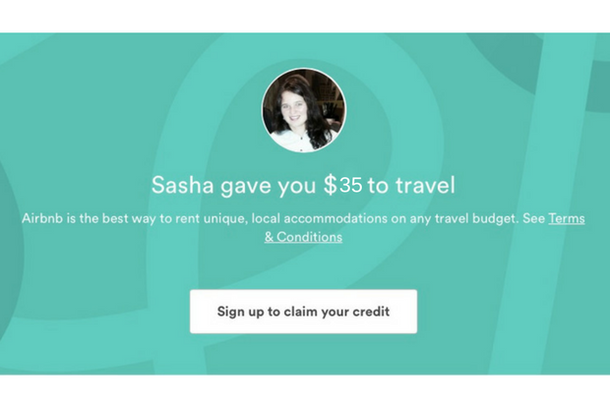 Airbnb offers not only some unusual and extraordinary places to stay in more than 200 countries, but it also helps you feel like you are living like a local so that you can enjoy a new country from a perspective different than a regular tourist.
For some inspiration and ideas, you may also check this blog post on the most unusual accommodation on Airbnb that will blow your mind. It contains a list of fantastic properties!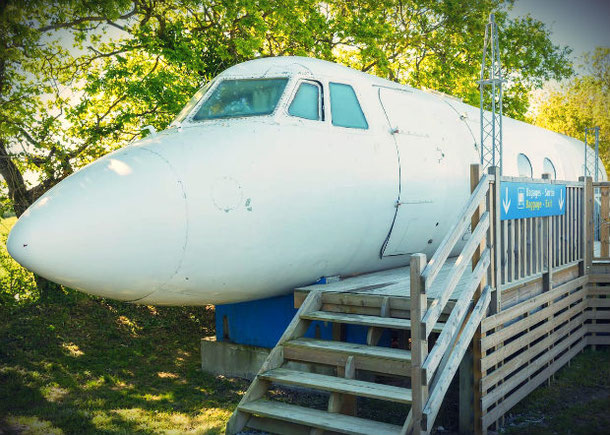 Apartment in the airplane in France. Available for booking on Airbnb.
How to get your Airbnb coupon code
Before I start with a detailed instruction of how to get the Airbnb promo code, please keep in mind that this discount applies only for the first booking of a new user.
If you already have an account, you'll need to sign up with a new email address in order to use it.
In addition, Airbnb changes their discounts from time to time. Sometimes the discount is $20, at times it's $25, and sometimes it's $35! It changes at random, so you'll have to try your luck by clicking the link below. Anyway, the discount amount is normally equal to the one free night in the majority of the European, South-Americal, and Asian cities. 
So, to get your free night on Airbnb by redeeming the coupon code, please follow these simple steps:
1. Click here to access your Airbnb discount.
This discount will be available for your use for one year from the registration day. Even if you don't plan to rent an accommodation now, you can register via this link in order not to lose it, and go on a trip later on this year.
You will receive an invitation from Nicolas, my husband. All the screenshots are taken from my account. 
You will see a pop up window that says "Accept Nicolas' invite to join Airbnb and you'll get $33 (or different amount depending on the day as I explained above) towards your first trip of $90 or more".
You will be able to sign up using your Facebook or Google account, or just your email address.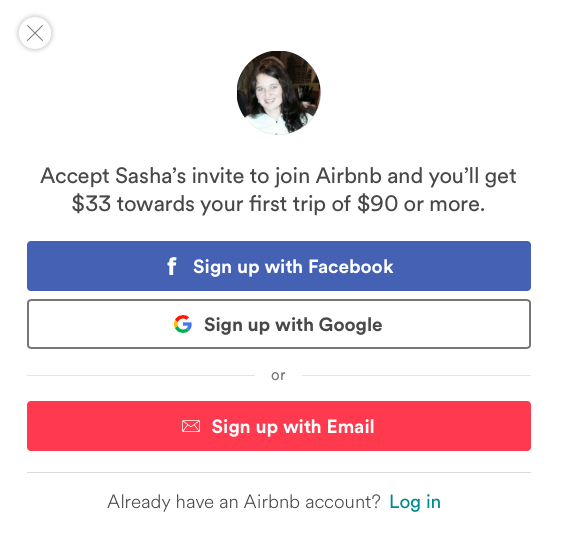 3. Complete your new Airbnb profile
Please enter some basic information about yourself: name, surname, etc., and add a profile photo.
4. Search for your next vacation rental 
There are many helpful filters for searching the accommodation (home type, price range, instant book, trip type, number of beds and bathrooms, breakfast, parking, swimming pool, amentities, and facilities). Set the one you need. It is very convenient to search on the map by zooming the area of your interest. 
5. Make your booking 
With this discount, you get a "free" night in many European or Asian city where the one night rent often equals the amount of Airbnb discount. It's not much, but still nice to have :)
7. At the checkout page you will see your current travel credit
A discount will automatically appear on the checkout page. 
8. DONE!
You are ready for a new adventure! Easy :) 
After you register, share your love for travel and invite your friends to join Airbnb.
For this, click "Free travel credit" on your profile.
You will see the invitation button. When your friend accepts your invitation and registers on Airbnb, both you and your friend will get a travel credit.
Sharing is always a win-win! :) 
 
 
 
 
 
 
 
 

 

ABOUT THE AUTHOR

 

Hi, nice to meet you! I'm Sasha, a "free spirit" and a world citizen at heart who was born in the country that does not exist: Transnistria. I am on my adventurous journey to discover alternative, quirky, unique and unusual things to do and to visit in cool cities around the world. Join me and try something new! I write in Globish, since English is not my native language, so feel free to correct me or to make fun of me :).

 

 

 
 
 
 
 
 

THE MOST UNUSUAL ACCOMMODATION ON AIRBNB THAT WILL BLOW YOUR MIND
Airbnb has changed the way I travel. Why do I love staying on Airbnb? Well, not only because of possibility to meet a genuine local host, or getting the whole apartment for a price of a hotel room, but also because I can stay at truly unique and unusual places that would not be available as accommodation otherwise. Here is a listing of some insane and incredible Airbnb rentals to add to your wish list!