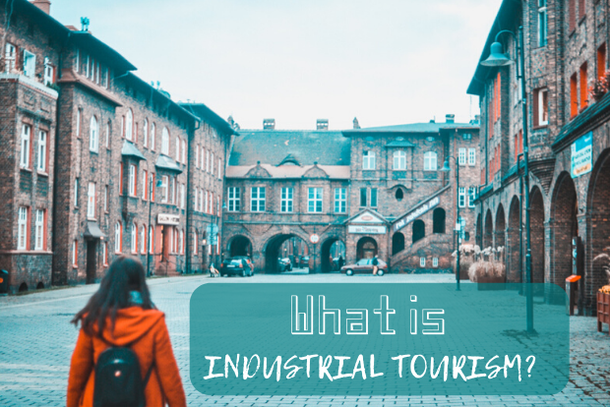 Once a youth subculture, now it's a travel trend that is gaining momentum around the world. It's the industrial tourism.
For some, an abandoned factory is an occasion to rebuke the local government in ruins and pass by. Still, for some, such a building arouses a research interest and the discoverer's spirit. 
But industrial tourism is not only about ruins and frozen construction sites. These are also former factories and plants that were given a second life: now they became home to the galleries, public organizations, cafes, restaurants, and their walls tell visitors a unique story. 
What are the types of industrial tourism?  What is the difference between industrial and post-industrial tourism? Who are industrial tourists? Maybe you are also an industrial tourist, but still do not know about it? Find out in this blog post. 

Who are industrial tourists?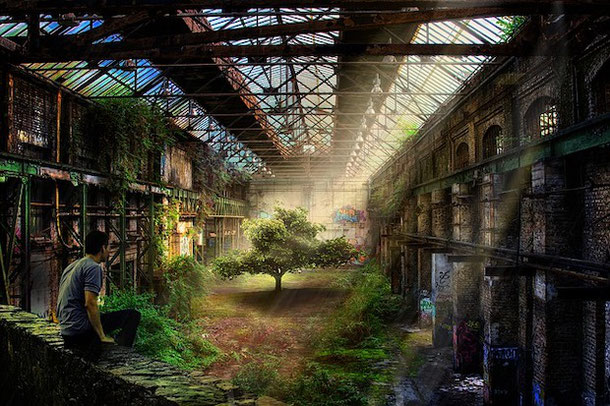 Are you looking for new experiences?
Do you want to make unique atmospheric shots?
Do you like the thrill?
Do you like heights and walk on roofs?
Do you like to go underground and explore former mines or catacombs?
Do you want to touch history?
Does the beauty of functional designs attract you?
If you answered "yes" to two questions, then, congratulations, you are an industrial tourist.
The industrial tourism trend has grown out of the sub-culture of "urban explorers," "urban exploration," or simply "urbex."
Urban explorers visit industrial buildings and structures, abandoned territories, underground structures, and walk on the roofs.
In the last decade, this hobby has gained popularity in Europe, the USA, and Russia and has become a type of tourism. Travel companies and independent guides started organizing tours and excursions to such places in different countries.
Interest in such places is growing because they attract with their mystery. There you can better understand the history of the city and the people who lived and live in it. After all, the life of the city is not only monuments and palaces but also factories that feed, dress up, and shoes us. 
Types of industrial tourism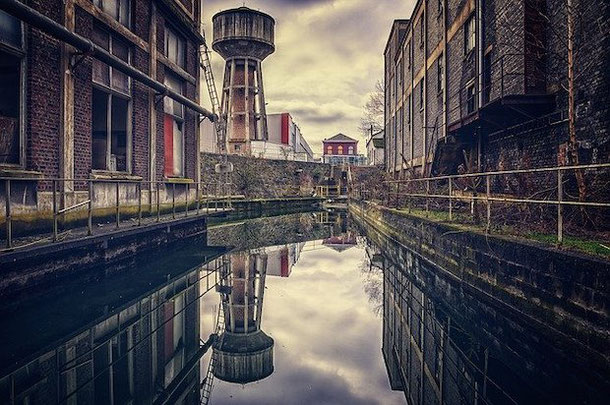 Stalking
Stalkers visit closed and abandoned territories, factories, and other buildings with industrial purposes.
Stalking is somewhat akin to archeology, only stalkers investigate, as a rule, objects of a not very long history.
"Diggers"
Diggers do not dig the earth, but they like to go underground and explore the catacombs, sewers, and other underground structures.
Tunnels, subways, underground rivers, mines - all this causes interest in diggers.
Like stalking, digging is often a dangerous hobby, as there is always a risk of injury, running into unfriendly locals, animals, or the police.
But stalkers and diggers love their hobby for this as it's pure adrenaline!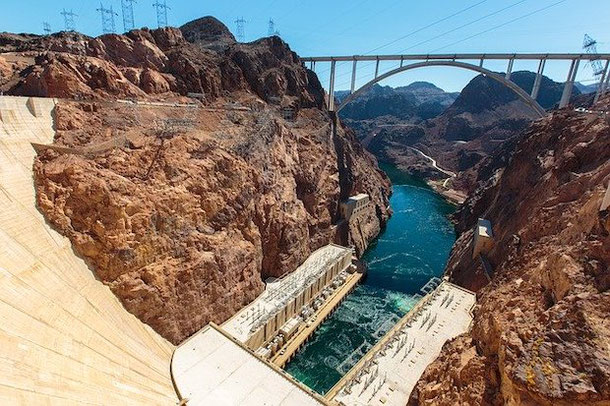 "Roofing"
Roofers are tourists who like to climb the rooftops and walk on them. 
It is also a rather dangerous occupation and is common in big cities where there are many skyscrapers with the views that blow your mind away. 

Urbanism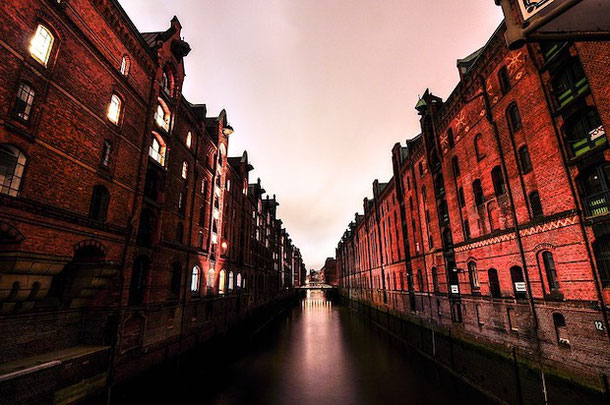 Urbanists love cities and cityscapes.
They find beauty in buildings of a specific architecture. For example, flat houses, "Chinese walls," or even entire city territories with unique compositions of structures, such as Detroit, Manchester, Speicherstadt, a brown brick warehouse area on a canal in Hamburg, or the Nikiszowiec, a working district in Katowice built around mines in the same architectural style.
Urbanists can also explore buildings of a particular era: structures of the Stalin era or the reign of Khrushchev, the Bauhaus, or the architecture of Le Corbusier.

Post-industrial tourism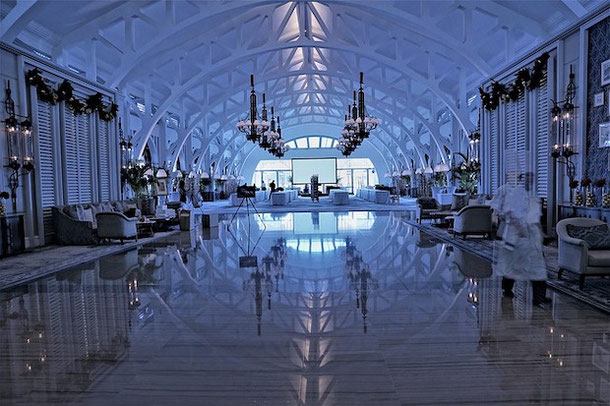 Personally, I am not interested in walking in abandoned buildings - I'm not too fond of dust, dirt, spiders, and bats. And I am not at all inspired by the fact that a rotten board under my feet can suddenly break down, and an old roof with a web can collapse on my head.
I like to walk on roofs, look at the city from a bird's eye view and find unique urbanistic landscapes, but what attracts me most is the industrial facilities that were given a second life: former mines and factories converted into cultural and social institutions. 
Traveling to and visiting such post-industrial places became a new travel trend: post-industrial tourism.

Today's realities are such that we are continually observing the picture of collapsed buildings and abandoned production facilities in the cities. 
They appeared not only because the plant went bankrupt, and production closed. Often abandoned industrial buildings were the result of the growth of big cities. Environmental standards changed, and factories gradually moved out of the city's borders. And the buildings remained empty.
But many of them are lucky! And they continue to live in a new quality.
If you are curious about such post-industrial places, check out the following blog posts: 
Browar Mieszczański in Wroclaw, Poland;
Modern Art Gallery Szyb Wilson in a former coal mine in Katowice, Poland;
Cultural and business center in the former vodka factory and the SOHO district in Warsaw; 
Post-industrial tourism in Katowice and Silesia, Poland.
These are new points on tourist maps of cities and regions that are still not very popular but are worth visiting. 
I believe that post-industrial tourism gives a chance for the development of cities in the traditional industrial regions of Europe, such as Silesia in Poland or the Ruhr in Germany.
In many countries, post-industrial facilities are considered as the cultural heritage of past years, and more and more of them are undergoing revitalization and are turning into facilities for new social purposes.
If you like non-banal and not-touristy attractions, stay tuned and discover new places on the industrial heritage route around the world. 

Join the mailing list and get notified about new posts
If you like this article, spread the word! 
MORE INSPIRATION AND IDEAS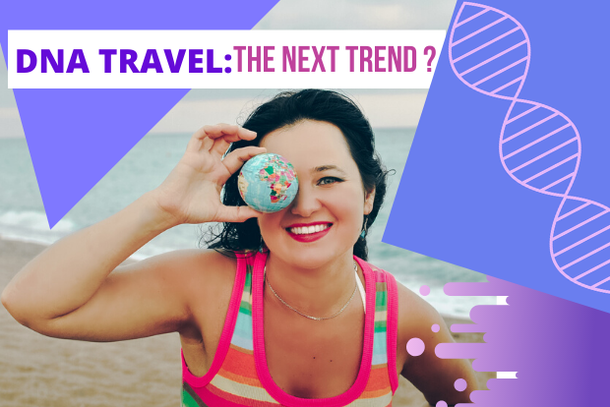 We are much more connected with the world than we think. DNA test helps to confirm that fact. Thanks to this analysis, you will find out who you are and where your ancestors come from. When you know which countries and regions were home to your ancestors, traveling there takes on a special deep meaning.
I always felt like a citizen of the world, but now, after I've got my DNA results, it is scientifically proven! Moreover, I found more than two thousand distant relatives. From now, my travels will not be the same. 
What is this DNA tourism trend all about? How to do a DNA test? What surprising things did I discover about myself?
Alternative traveling is an emerging trend that develops as a sort of anti-tourism or "different" tourism - call it as you like.
The driver behind this concept is to find an alternative to the mass tourism and to show the ways (or to create new ways) for meaningful traveling. If the all inclusive package tour to Egypt may "recharge your batteries," it will probably not recharge your soul.
Here are some ideas for those in search of transformational travel and life-changing travel experiences.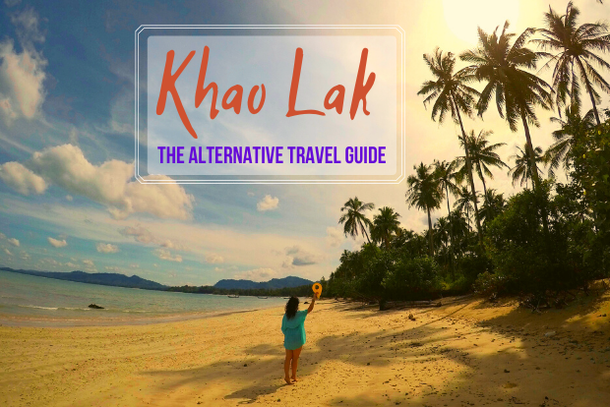 Khao Lak is a paradisiac and soulful place for holidays and escaping winter for those who love the untouched tropical nature, beaches, and relaxation. I believe that Khao Lak is a rather alternative and undiscovered destination in Thailand because even during the high season, it's not crowded with tourists. Perhaps this will change in a few years, but for now, you have time to enjoy the authentic Khao Lak.
In this guide, you will discover what unusual food to try at the local night markets of Khao Lak, where are the most paradisiac beaches,  where to see the most beautiful panorama, what unique activities to do, where to spend time with elephants, and many more exciting things. 
 
 
 
 
 
 
 
 

 

ABOUT THE AUTHOR

 

Hi, nice to meet you! I'm Sasha, a "free spirit" and a world citizen at heart who was born in the country that you will not find on the map: Pridnestrovie. I am on my adventurous journey to discover alternative, quirky, unique and unusual things to do and to visit in cool cities around the world. Join me and try something new! I write in Globish, since English is not my native language, so feel free to correct me or to make fun of me :).