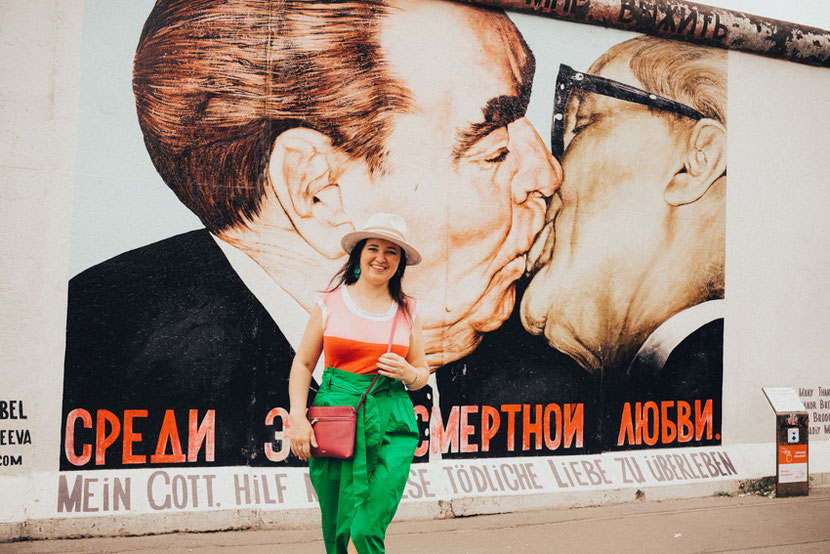 I traveled to Berlin many times, and each trip I stayed in a new area. I explored the city on foot and I was impressed by how every district of Berlin is different from the others. Berlin districts are like cities inside the city with their unique history and character.
If you wonder where is it better to stay in Berlin, which districts are safe, and where to be on the lookout, you will find all the answers in this blog-post.  
HOW MANY DISTRICTS ARE THERE IN BERLIN?
Berlin has 12 administrative areas (in German: Bezirke): Charlottenburg-Wilmersdorf, Friedrichshain-Kreuzberg, Lichtenberg, Marzahn-Hellersdorf, Mitte, Neukölln, Pankow, Reinickendorf, Spandau, Treglitz-Zehlendorf, Tempelhof-Schneberg-Schneberg
Each administrative area has its local government, Bezirksamt. The counties, in turn, are divided into several districts. There are 96 districts in Berlin in total.
In this article, I will describe districts that are the most suitable, in my opinion, for tourists where there is something to see, and from where it is convenient to reach attractions in other parts of the city. 
So, my top districts to stay in Berlin are Mitte, Charlottenburg-Wilmersdorf, Kreuzberg, Friedrichshain, and Prenzlauer Berg.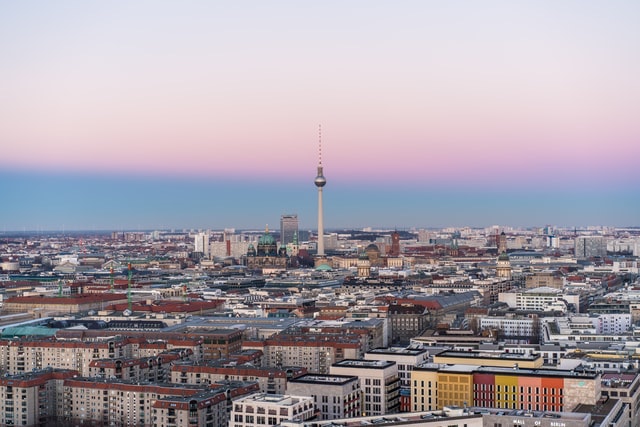 Since the districts of Berlin used to be separate towns and villages, each of them has all the infrastructure necessary for a comfortable life. For example, many Berliners live within their neighborhood because they actually don't need to go anywhere else.
Even though the towns were united into one large city of Berlin, the districts retained their identity and still function as small full-fledged cities.
Each of the Berlin districts has its unique face.
GENTRIFICATION IN BERLIN
Gentrification is a word that you will hear many times while in Berlin.
Gentrification is the story of how neglected disadvantaged neighborhoods are turning into fashionable and even elite ones. Investors are buying abandoned buildings in areas such as Prenzlauerberg, Kreuzberg, and Friedrichshain and turning them into modern residences or offices.
The upper-middle class and more prosperous residents of Berlin and other regions of Germany are moving there, and at the same time, housing prices in neighboring houses are also starting to rise. For example, high rents are pushing artists and less affluent citizens out of their beloved districts.
Apartment and property prices in Berlin continue to go up.
I remember, when I traveled to Berlin the first time in 2009, it was possible to rent an apartment in a non-central area for 200 euros per month.
Now, housing in Berlin has ceased to be one of the cheapest in Europe.  
Rental prices start from 650 euros and range up to 3800 euros per month.
On the one hand, objectively, gentrification has a positive effect.
Gentrification replaces socially and financially weak tenants with richer ones, improving living standards in the area, reducing crime, and attracting more investment.
On the other hand, the living standards of the working class and low-income people are deteriorating as high rents force them to leave their apartments and move to remote areas of Berlin.
Therefore,  social tension has been growing more and more in Berlin in recent years.
Tenants who are being squeezed out, organize massive protests, set fire to the cars of new tenants, especially with numbers from wealthy Bavaria, and smash the windows of real estate agencies.
More on this below.
1. Berlin Mitte District: All the Must-See Sights of Berlin within the Walking Distance
2. Berlin Charlottenburg-Wilmersdorf District: the Heart of West Berlin
3. Kreuzberg Berlin District: Hipster and Alternative Berlin
4. Friedrichschain Berlin District: the Center of East Berlin
5. Prenzlauer Berg Berlin District: Mama Latte-Macchiato, Yappi, Expats & Rich Bohemia
SAFETY IN BERLIN: TIPS FOR TRAVELERS
So, now you know about the security level in each of the Berlin districts. 
Berlin is a safe city by world standards, but there are scammers too.
Here are a few things to keep in mind during your trip to Berlin:
1. Protect yourself from scammers and pickpockets
To avoid pickpockets, keep valuables close to you, for example, in the inside pockets of your coat or in the front pockets of your trousers. When traveling by public transport, keep your bag and backpack in front of you, not behind your back.
2. Do not go out with expensive things,
such as photo and video cameras and cameras in plain sight - this will make you an object of petty theft.
3. Avoid Berlin parks and small streets at night.
4. Beware of fake policemen,
In Berlin, it happens that scammers pretend to be police officers and try to rob tourists near tourist attractions. Always ask the police for an official ID.
5. Limit the amount of cash you take with you,
- don't be a walking ATM. And best of all, wear a money belt.
6. Know the methods pickpockets use to distract tourists.
Pickpockets often work in groups and sometimes pretend to raise money for charity. Never give money to beggars who come up to you.
Their goal is to get you to reach for your wallet in their field of vision.
Another popular way to distract a tourist is to ask to take a photo. When you take a photo of the stranger, his partner might steal something from you. 
7. Never play street games.
You will always lose to a scammer.
8. If you find yourself in a dangerous situation, call the police
Police 110
Berlin Police Civil Line +49 30 4664 46 64
CONCLUSION
In general, if you know where to go, Berlin is a safe city.
Berlin is cosmopolitan and welcoming, full of life, original projects, and creative people.
Hopefully, after reading this article, you have decided on the area you want to stay in on your next trip.
If you have any questions, do not hesitate to ask in the comments.
With love,
Sasha & The Alternative Travel Guide 
SAVE IT ON PINTEREST FOR LATER: