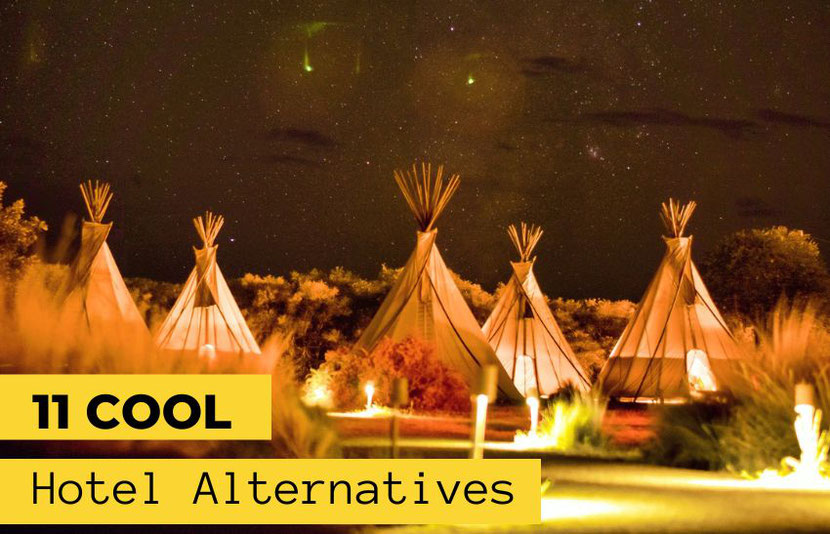 Are you looking for a place to stay while on holiday but don't want to break the bank? Hotels are expensive and getting even more expensive, but there are many hotel alternatives.
Consider self-catered accommodation that is a great alternative to hotel rooms!
This type of lodging is perfect if you're looking for a more affordable option or if you want more freedom and flexibility while on vacation. With self-catering, you can choose from a variety of rental properties, including treehouse rentals, apartments, log cabins, cottages etc. Plus, you'll have plenty of space to spread out and make yourself at home.
Self-catering can also be a great way to save money on your trip. You'll no longer have to pay for meals out, which can add up quickly. Instead, you can prepare your own meals in the comfort of your own rental property. This can be a great way to try local cuisine or cook up some of your favorite dishes from your own rental.
You can also save money by purchasing groceries or wine, which will be delivered to your rental property. This could save you hundreds of dollars when combined with other savings. So, keep reading to learn about the best alternatives to hotels. 
1 >> Hostels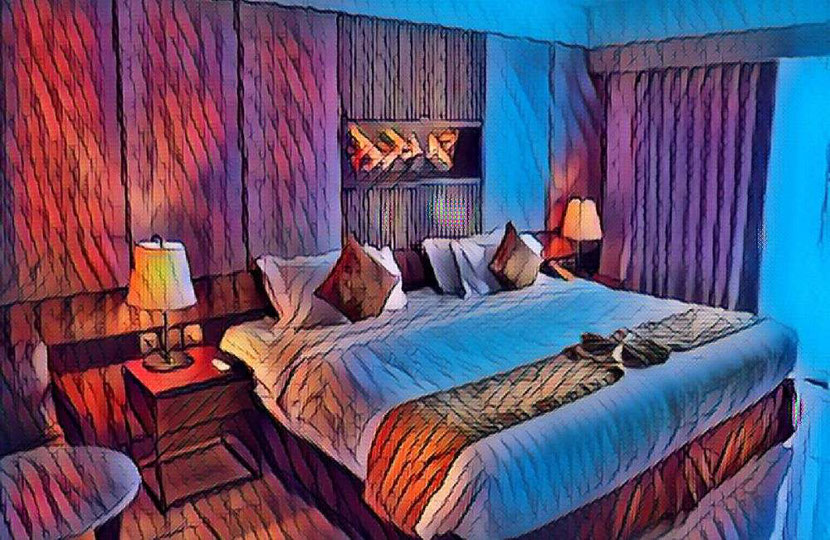 The first alternative to hotels is obvious: hostels. Hostels are a great way to meet new people and save money while traveling. Many hostels offer private rooms and shared dorms, which is a great way to save money if you're on a budget. Hostels also offer communal areas where you can meet other travelers. This is a great opportunity to learn about new cultures and make new friends. Hostels are also a great place to find information about local attractions and restaurants.
Here are five reasons why you should consider staying in a hostel: 
They're Affordable - Hostels are often reasonably priced, even if you choose a private room.
They Offer Socialization - When traveling solo, it's nice to meet other people who are also traveling alone.
They're Fun - Hostels are a great way to meet other travelers, and they offer a number of activities throughout the day.
They Offer Great Information - Many hostels offer free services such as guestbooks, maps, and more.
They're a Great Way to See the Local Area - Hostels are a great way to see the local area, and many hostels offer free tours.
2 >> Guest Houses
When traveling, staying in a guest house can provide a more affordable and personable experience than a traditional hotel. Guest houses are cheap alternatives to hotels; they are often smaller and more intimate, with fewer rooms than a hotel. This can make it easier to meet other guests and get to know the staff.
Guest houses also often have shared living spaces, kitchens, and dining areas, which allow guests to socialize more easily. In addition, guest house owners often take a personal interest in their guests, providing recommendations for local restaurants and attractions.
3 >> Cottages
When it comes to finding a place to stay while on vacation, cottages are a great option. They offer the convenience and comfort of a home away from home, without having to stay in a hotel.
Cottages are also a great hostel alternative because cottages can be rented for any length of time, from just a few days to weeks or even months.
There are many different types of cottages available, from beach cottages to mountain cottages. No matter what type of cottage you choose, you can be sure that you will have all the amenities you need, including a kitchen, living area, and bedroom. Most cottages also have cable TV and wireless internet access.
Another great thing about staying in a cottage is that you can usually find some really good deals. In fact, some cottages are even free to rent!
4 >> Log Cabins
If you want to try something new and spend a weekend in alternative lodging, how about staying in a log cabin? 
Log cabins provide a unique and rustic lodging experience, and they are becoming increasingly popular with tourists. Log cabins can be found in many scenic locations, and they offer guests a chance to enjoy nature while still having all the amenities of a regular hotel room.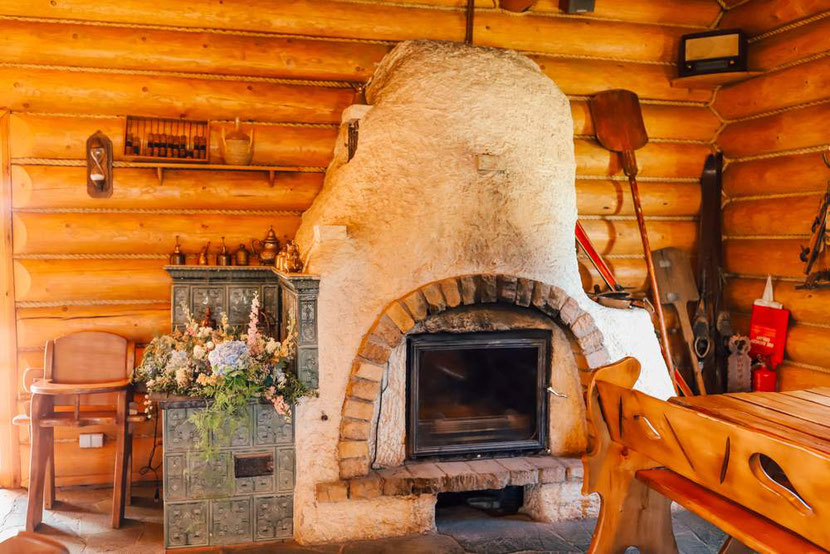 Most log cabins have kitchens and bathrooms, and some even have fireplaces. Guests can also enjoy hiking or biking trails that are often located near the cabins. Wildlife is often visible near log cabins, making this type of lodging an ideal choice for nature lovers.
Log cabins are accommodation alternatives that will give you a sense of comfort and closeness to nature. It is known that spending time in the woods, among the trees has a positive effect on us, improves our mental state. Living or spending time in a wooden house also relaxes us and relieves us from stress.
5 >> Treehouses
Looking for a unique way to spend your vacation? Why not try a treehouse rental? Tree houses are one of the coolest alternatives to staying in a hotel. 
Treehouses are becoming increasingly popular and for good reason. They offer a unique and relaxing experience that can't be found anywhere else. If you're looking for a new way to escape, consider spending your next vacation in a treehouse.
There are many different options when it comes to treehouse rentals. You can find rentals that accommodate any budget and any group size. Whether you're looking for a romantic getaway or a family-friendly adventure, there's sure to be a treehouse rental that fits your needs.
Treehouses offer the perfect escape from the hustle and bustle of everyday life. They provide a quiet and peaceful place to relax and rejuvenate. 
Check out the most impressive tree houses in the world. 
6 >> Chalets
If you want a change of scenery, an overnight stay in a chalet will be an unforgettable experience.
 Chalets are a superb alternative to a hotel - they are perfect for those who want to get away from it all. They offer a unique experience and are the perfect place to relax and rejuvenate.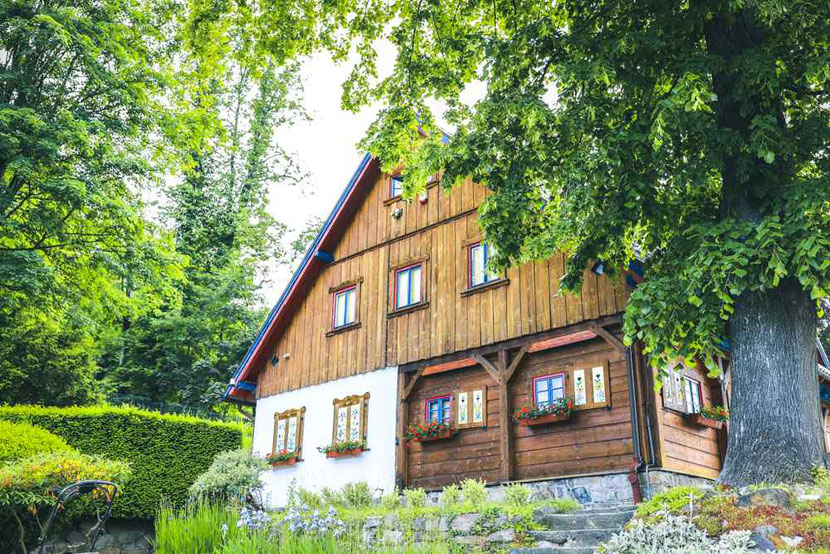 There are many different types of chalets available, so you can find the perfect one for your needs. Some chalets come with all the amenities you need, while others are more basic. It all depends on what you're looking for.
If you're looking for an adventure, consider staying in a chalet in the mountains. These chalets offer stunning views and plenty of activities to keep you busy. If you're looking for a more relaxing experience, consider staying in a beachfront chalet. This will allow you to enjoy the sun and sand without having to leave your accommodation.
Read also: The Most Unique & Unusual Accommodation in Poland That Will Surprise You 
7 >> Motels
When traveling on a budget, staying in motels can be a great option. Compared to hotels, motels tend to be much cheaper and typically offer fewer amenities. However, there are some things you should keep in mind when booking a motel room.
First, be sure to read the reviews of the motel before booking. This will give you an idea of what to expect. Second, pack essentials like shampoo and soap, as these items may not be provided by the motel. And finally, always be aware of your surroundings and take precautions against crime.
Overall, staying in motels can be a cost-effective way to travel without sacrificing comfort or safety. Motels are cheap hotel alternatives that are worth considering. Just be sure to do your research and take precautions while staying in them. 
Read Also: Alternative Guide to New York City 
8 >> Aparthotels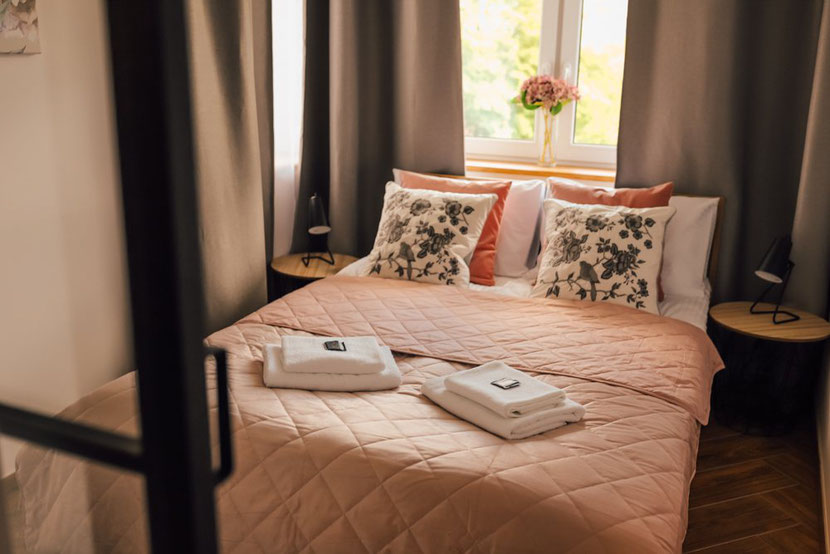 When you're looking for a place to stay on your travels, you have a lot of different options to choose from. But what if you want the comfort and convenience of a hotel, but don't want to share a room with strangers? Aparthotels might be the perfect option for you and they are a great bed and breakfast alternative. 
Aparthotels are like hotels, but they have apartments instead of rooms. This means that you get your own kitchen and living area, which is perfect if you want some privacy on your trip. Aparthotels also tend to be cheaper than regular hotels, so they're a great option if you're on a budget.
Aparthotels are also a great apartment alternatives, as you often get services such as regular housekeeping, access to a pool or gym.
9 >> Caravans
This may not be the most comfortable accommodation out there, but what if you want something a little more unique? What if you want to feel like you're on an adventure while still having all the amenities of home? In that case, you should consider staying in a caravan.
Caravans are cheap unconventional housing alternatives. They have been around for centuries and offer a truly unique travel experience. Caravans are perfect alternatives to renting an apartment. They're ideal for people who want to see as much of the world as possible, since they can be parked anywhere there's room.
And unlike camping, caravans come with all the amenities of home, including beds, kitchens, and bathrooms. 
Read also: 20 Ideas For Alternative Travel 
10 >> Camping
Camping is a great way to spend time with friends and family while enjoying the outdoors. It can be a fun, affordable vacation or a great way to get away from the city for a weekend. There are many different ways to camp, so find one that fits your interests and abilities. Are you bored of renting the look-alike apartments for a weekend trip? Camping is one of the most adventurous alternatives to apartments. What could be better than getting close to nature and feeling yourself a part of the universe?
When was the last time you saw a sunrise and looked at the constellations in the sky? If it's been a while, it's time to get outdoors. 
Before you go camping, be sure to plan your trip. Decide where you will go and what you will do. Reservations may be necessary for some campsites, so be sure to book well in advance if you need them. Pack wisely, making sure to bring everything you need including food, water, shelter, and clothing.
When camping, always be aware of your surroundings and take precautions against potential dangers. Be prepared for changes in the weather, and know how to respond to emergencies such as fires or storms.
11 >> Glamping
Glamping is a type of camping that involves staying in a luxury tent or other accommodation, rather than in a traditional camping tent. 
Glamping can be a more comfortable experience than regular camping, as it often includes features like beds, furniture, electricity, and running water. Glamping sites are alternative places to stay for those looking for a compromise between outdoor recreation and comfort. 
You'll still be able to watch the sunrise and the stars, but you'll be sleeping in a comfortable bed instead of a sleeping bag.
Check out the world's most unique glamping sites. 
Glamping popularity has been on the rise in recent years, as people are looking for new and unique outdoor experiences. There are now many different types of glamping available, from safari tents to yurts to treehouses. Glamping can be done anywhere there is outdoor space, from forests and mountains to beaches and deserts.
Why Glamp?
There are many reasons why people might choose to glamp instead of camp the traditional way. Some people prefer the comfort and amenities that glamping provides over traditional camping.
Read also: Glamping in Iceland 
Final words
In conclusion, self-catering accommodation is a great option for any type of traveler. Whether you are on a budget or looking for more privacy, cool hotel alternatives exist for you.
So what are you waiting for? Start planning your next vacation today!